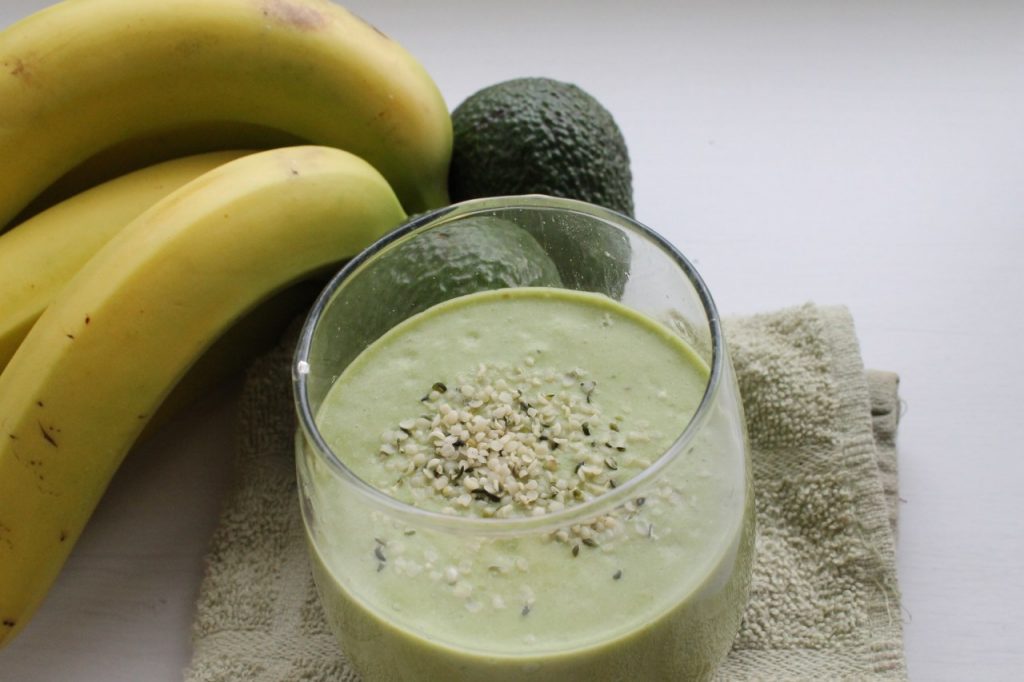 Hi Friends!
I'm just loving that Spring is here!  Aren't you?
I'm sitting at my local coffee shop, sipping on a dairy-free matcha latte with the windows wide open.  I look across the street and see the patios opened up and people soaking up the sun. Everything is green and blooming. Ahhhhhh….
So, I've been wanting to share this smoothie recipe for a long time. It is my everyday smoothie.  Now, I don't drink it everyday but when I do reach for one, it's this one.
You've might of noticed that a few things in my eating lifestyle has changed.  Well, if you don't, I'm here to tell you all about it.
With a some recent battles with adrenal fatigue (ie. burn out) and hormonal imbalances, I turned to the magic ingredient to get me back in sync.
Can you guess what it is?
FAT.
Fat is an essential ingredient for the production of sex hormones.  It's also a super-powerful ingredient when managing sugar imbalances, a key symptom of adrenal fatigue. So, now I preach and teach all about the FAT.
Good fats of course which I primarily get through olives, avocado, coconut oil, cacao butter, organic butter (on occasion) and dark meats (in moderation) and fatty fish.
As a result, my cycle is more in sync, I'm sleeping waaaay better, and I don't get those energy crashes mid day OR I don't get that hangry feeling when I've waited too long to eat.  Fat keeps me fueled and sustained much longer. BIG a-ha moment for me.
One of my best sources of fat is from avocados. They just have so much nutritional value that cannot be beat.  Check out this article of the 13 Proven Health Benefits of Avocado.
I've also been using this program to help me understand the importance of fat in our diets, how it can benefit a long list of health issues, and it's chalk-full of awesome recipes. You can get that program HERE.
Now this recipe falls in line with a high-fat protocol.  However, if that is the path you are choosing, you may want to omit the banana. See, when you adapt to a higher fat eating lifestyle, you may become quite sensitive to sugars. Well, I certainly did.  In any event, with or without the banana.
The key is also to slice and freeze your avocados which I do religiously! Yum.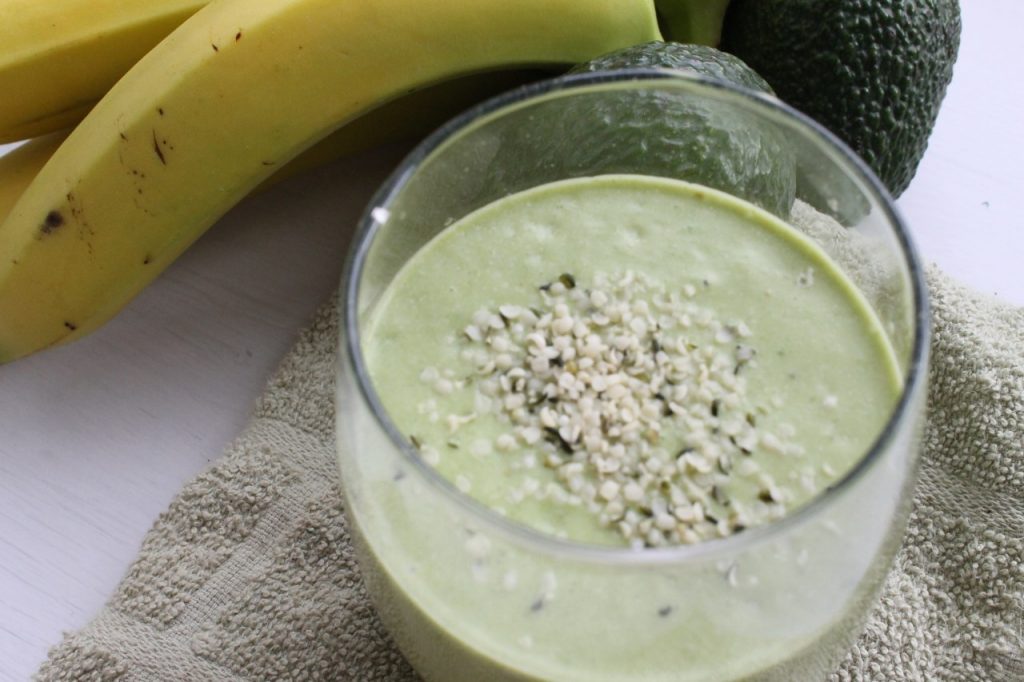 ingredients
1 avocado, ideally sliced and frozen
1/2 banana, ideally sliced and frozen (*I omit the banana and add 3 drops of stevia for a sugar-free option)
1 cup of spinach, organic
1 scoop of Genuine Health Vegan Fermented Protein in Vanilla or vanilla protein powder of choice
2 cups of almond milk
Sprinkle of grey sea salt
Sprinkle with hemp seeds
directions
1) Add all ingredients, except hemp seeds, into blender and blend until smooth.
2) Top with hemp seeds and voila!