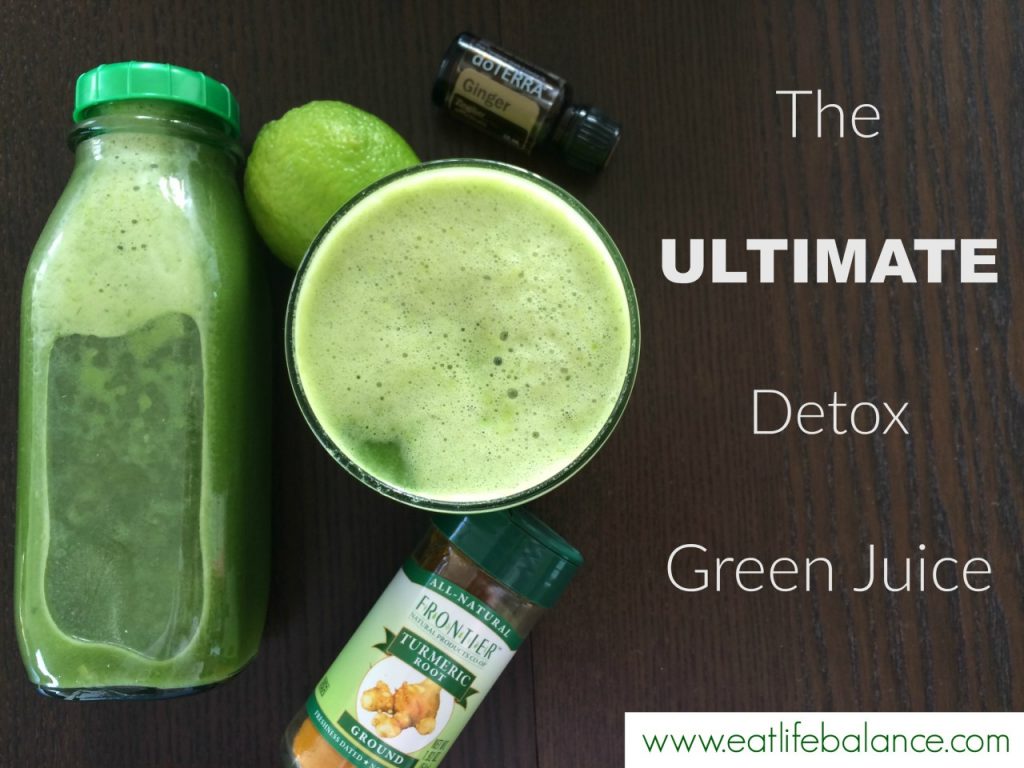 This is the ultimate detox green juice and it only has a few simple ingredients but it is damn tasty!
Now, I don't juice as often as I used to but I still love me some green juice. I really only promote juicing in two ways:
First, if you're struggling over the decision to drink a soda versus something healthier then grab this green juice.
Secondly, if you're immune system is compromised, grab this green juice.  This juice has a blast of vitamins and minerals that is the best medicine to reboot your system.  It's 10 times better than taking a multivitamin.
This juice is also an awesome detox juice after we make our way through the holidays.  I would start you day with this smoothie as it has a nice compliment of fats that is essential to start you day.  Then introduce this juice as a mid-morning boost or even as a side to your meal.
ingredients
– 1 medium fennel, chopped into small pieces
– 2 green apples
– 1 head of romaine lettuce
– 2 inch piece of ginger
– 2 limes
– Dash turmeric
directions
– wash and chop all ingredients into smaller pieces.
– put all ingredients into your juicer.
– if storing for later, pour juice to the top of glass bottles and store in a refrigerator.
– otherwise, drink immediately.