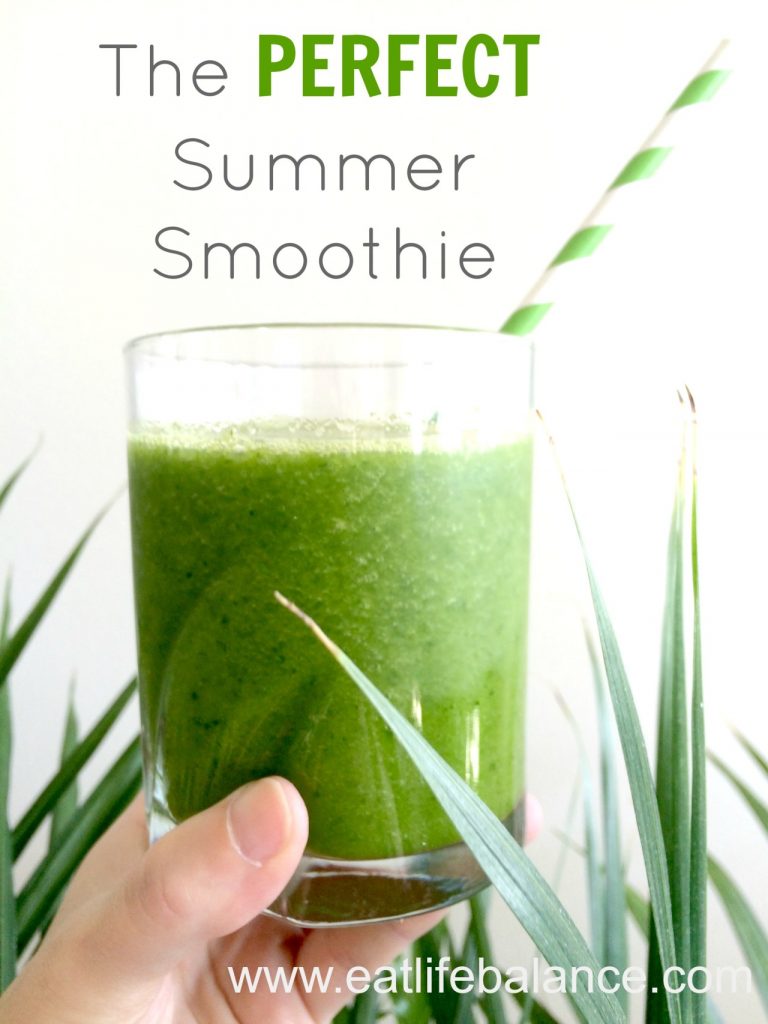 And it is. It really is the perfect summer smoothie.
The summer is abundant in fresh produce so let's take advantage of it.  Can you guess what the secret ingredient in this smoothie is?
Jalapeño.
That's right.  A chilli.  But I promise you this is owe so delish.  In fact, it may even kick the ass of my Detox & Glow Smoothie which is killer as well.
Let's get blending.
Ingredients
1 handful of organic spinach
1 cup of coconut water
1 cup of diced cucumber
1 cup of frozen fruit, ideally pineapple, mango or papaya (I actually did 1/2 cup of fruit with a 3 drops of stevia for less sugar)
1 lime, juiced
2-3 sprigs of mint
1 small handful of cilantro
*1 tablespoon of flax oil or 1/2 an avocado (adding a fat to smoothies allows for the vitamins and minerals to be absorbed)
BLEND!