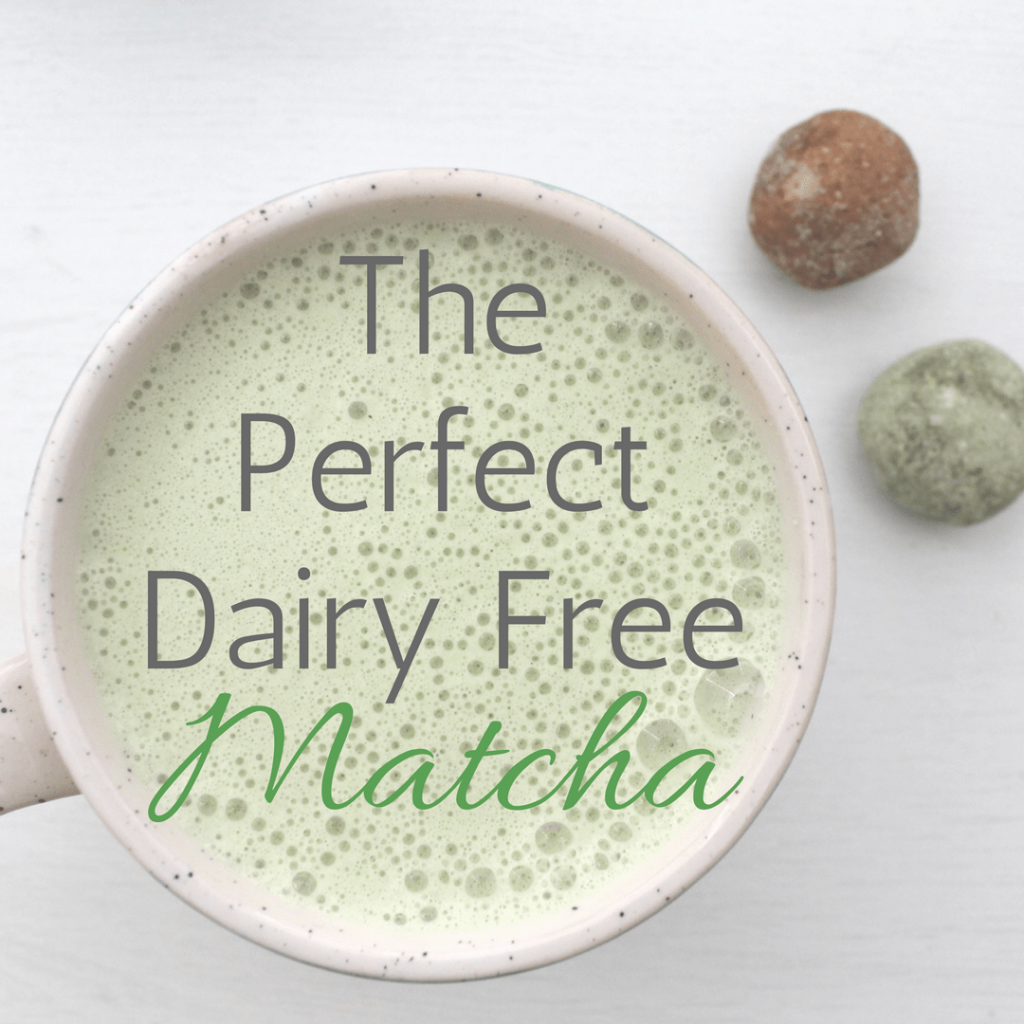 It's been some time since I've posted, I know! I've had a few things going on so let me give you the low-down before I share this matcha recipe.
The biggest news is that I passed my nutrition exam. I wrote it in early December and I got the call about a month ago. I've been pretty low key about it (even though I am jumping for joy inside) as I wanted to take the time to really let it sink in and reflect on the journey. It wasn't easy for me. My day job is very demanding and emotionally taxing so it was hard waking up at 4:45am and afterwork to study. Getting through the course work and case studies was a harder process only because I had some adversity throughout that time – health issues, I switched jobs, work drama – you know? But, it's done and the words freedom and opportunity only come to mind 🙂
Right out of the shoot of 2018, I launched a 7 Day Sugar Detox for those sugar maniacs out there! Actually, it was really a program rooted in introducing new ways of eating to help balance blood sugar. And, it was wildly successful. The feedback that I received was amazing. In fact, we had about 10 pounds of recorded weight loss but I'm certain that there was more. People were so surprised by that result as they were not expecting it. It was a free detox which you can grab here and do it on your own! Otherwise, I'll be relaunching it in the Spring with a lot of enhancements so keep your eyes open!
The other news is that James and I are going to Bali, Indonesia at the end of March. That's not necessarily taking up all of my time, but it's certainly taking up my thoughts. We're actually flying to Los Angeles and spending about 3 days there, and then about 10 days in Bali. At the time when I decided to go there, I didn't know anyone who had been so I had no point of reference. I just like trips that allow me to get more connected with myself and I felt Bali was it. As it turns out, so many people travel there and I've only been given the best insight.
And lastly, I am rebranding Eat Life Balance, this website, to another space. I had been wanting to redo my logo and site for some time but I felt that it was best to actualize it after I had passed my exam. So, you will see some significant changes, likely in the April of this year. Woohoo!
Okay, the Perfect Dairy Free Matcha.
This is a fat-fuelled, bulletproof – style Matcha. What is that exactly, you ask?
Both those terms are similar and encompass one critical ingredient – f-a-t, fat!
I am specifically using Matcha, a green tea powder that is loaded with antioxidants, and although it contains caffeine, it doesn't give you those coffee jitters and it helps to sustain you, longer.
Combined with fat, this drink is meant to enhance energy, mental clarity, and metabolism. Sounds good right?
The first part is my basic recipe. This is what I mix everyday without fail. The optional ingredients are a step up to help support various areas including energy, stress, and hormones. Sometimes, I go cray-cray and add them all!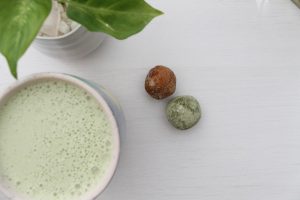 The Perfect Dairy Free Matcha (Bulletproof-style)
ingredients
1 1/4 cups of filtered water, hot not boiled
1.5 tsp of matcha
1 T of hemp hearts
1 scoop of collagen
1 tsp of bullet proof brain octane or regular MCT oil
4 drops of stevia
Optional:
1 T of coconut butter (extra fat and fibre)
1/4 ashwaganda (an adaptogen)
1 tsp of maca (hormone support)
1 tsp of moringa (extra antioxidants)
directions
Place all ingredients into a blender and blend for 30 seconds. Pour and enjoy!
Okay, so before I go, tell me, how do you like to have your matcha? Hit me up in the comments below!