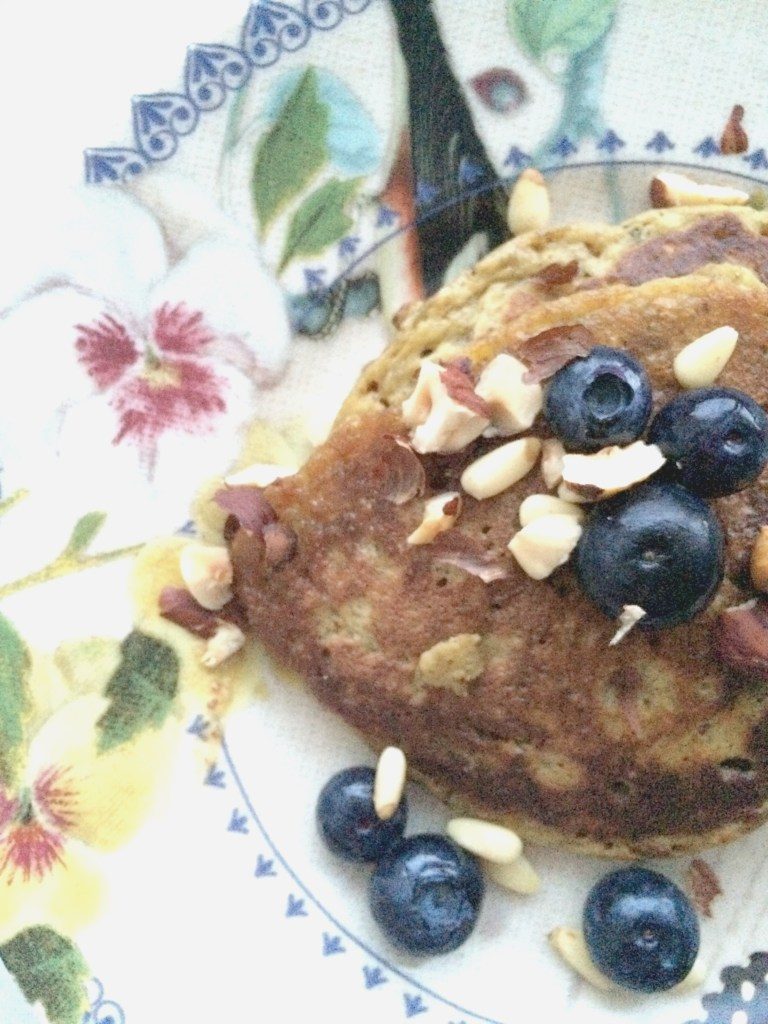 Here's the thing about pancakes – they're heavy, filling, and from a traditional sense, full of flours that provide zero nutritional value or energy. But aren't they good???
But, these pancakes are full of great protein, and they are great for blood sugar stabilisation, and full of fibre. And, they're light and fluffy too, just like pancakes should be!
You'll also appreciate that they are gluten-free, and paleo friendly (they can also be made dairy free). These are great for breakfast (make them ahead of time and reheat!) and I love these as a post-work out meal.
The protein powder that you use is so important simply because it can be filled with JUNK! So, you have to pay attention.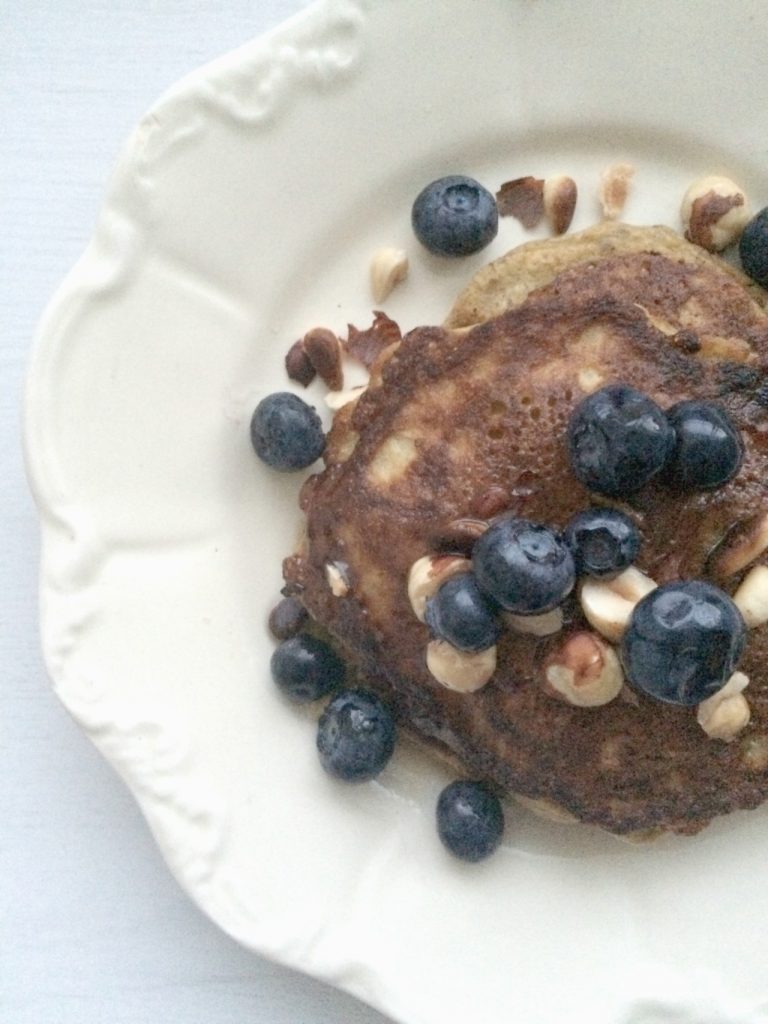 Here's the recipe:
Ingredients:
2 pasture raised/organic eggs
1 scoop protein powder (I like LeanFit brand which is a plant-based and why blend. You can get HERE and here)
1 tbsp of almond flour
1 tsp cinnamon
1 tbsp ground flaxseed
3 tbsp almond milk
1/2 banana, mashed
1 tsp baking powder
Toppings: coconut oil, blueberries and nuts
Coconut oil – for cooking
*this recipe makes about 6 small pancakes.
Directions:
Whisk the above ingredients in a bowl, except for the coconut oil and toppings.
Heat a non-stick pan (I prefer cast-iron) over medium heat and melt coconut oil.
Pour batter into a pan and cook one side until you see little bubbles starting to form.
Flip carefully and cook the other side until cooked through.
Add toppings!