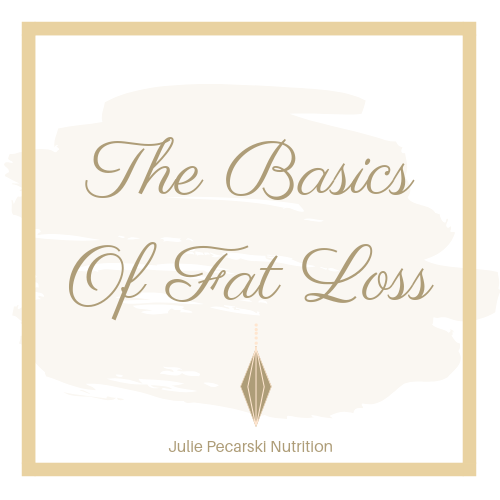 Damn, time is flying by!!! Is it just me or did summer just come and go like the snap of a finger? Now we're rolling into October and in just a few short weeks, I'll be celebrating my 41st birthday.
Recently, I received an email from a potential client who is a career driven women and successful in her job. But, she hit 40 a few years back and noticed that it was much harder to lose weight.  Did she always make the best food choices? Not always. Was stress a big contributor? Oh ya. Did she jump on every fad diet that gained popularity every year. She then tried it but failed, not seeing the results she was looking for. YES!
This was me too. But then think about the experiences of life that can sometimes appear to get in the way:
Summer barbecues roll in. Then summer would end and then you get on some sort of "plan" but then Christmas rolls around and you're up at the Christmas buffet for the third time. And, then you see January rearing it's head and you think "I've got to get my shit together!" and you roll into another "quick-fix-plan" where you either calorie restrict and eat salads with chicken OR you still think low fat eating is the way to go. But then you're mid-winter vacation comes around the corner and well…cocktails by the pool. Need I say more?
It's a vicious cycle set up to make you fail, time and time again.
The real change for me came when I started to eat to balance blood sugar and my hunger hormones. That is truly when I started to lose weight, not feeling like a raging lunatic because I was hungry ALL THE TIME, and I didn't crave those refined foods like rice and pasta.
There were times, especially when desserts were brought out at my work cafeteria where I thought "can I actually say no to these brownies?". Turns out I could but without feeling like I was truly missing out. I just didn't crave them anymore.
That was a big turning point for me. It felt like total food freedom. Now, yes, I would enjoy the occasional treat from time to time. But the difference was that my body didn't necessarily feel like it had to have it in order to survive the day. I could just simply have a bite or nothing at all, and feel totally okay with that. The cravings were gone. My energy was up. And, I was leaner and stronger than ever.
It's amazing how much power we allow our weight to have over our food choices and in our lives, right?
I want to offer you some tips on how I first approached weight loss and in a much different perspective than what you will typically find. I want to help you figure out where to start and in a direction that is actually digestible and that makes sense and allowing you to opportunity to enjoy the things you love (like cocktails on a Friday night!).
Here's a very basic run down of what amped up my fat loss and how I kept it off, for good!
Gluten free, dairy free, low fat, and the biggest one of all, "natural" are just labels and don't necessarily dictate how truly healthy the food is for you.  In many cases, they're loaded with sugar which sends your blood sugar through the roof! Just ask questions when you look at products deemed as "health foods".
Fat loss & fat storage are dictated by, what I refer to as, our hunger hormones. Top news: it has nothing to do with how much you actually eat and the calorie count. Get to know these two hormones: insulin is the fat storage hormone and glucagon is the fat burning hormone.  These hormones work like a seesaw: when one is up the other is down. To simplify it even more, you want to endeavour to feed the hormone glucagon first.
Fat, protein and carbohydrates are called macronutrients.  These are the food groups that you want to focus on.  And, truth be told, carbohydrates are not the enemy. They are energy and we need them. It's just the right type of carbs that you should be focusing on.
These macronutrients digest differently and they can affect our blood sugar completely differently.  This changes whether insulin or glucagon is dominant and affects whether you burn or store fat.
Your body is smart AF. When you eat too little (calorie or food restriction) you can't burn fat because your body down regulates your metabolism to conserve energy. This alone changed my life because I was the salad + chicken type of person.
Those are the B-A-S-I-C-S  of fat loss and what can truly help you to get started on weight loss journey on a good foot.
Oh, and if you think you're going to want a little help with your goals, I've got you.  My Smarter Weight Loss Program launches every September, January and May.  For priority access and an extra discount ('cause discounts rock!), get on the WAIT LIST HERE!