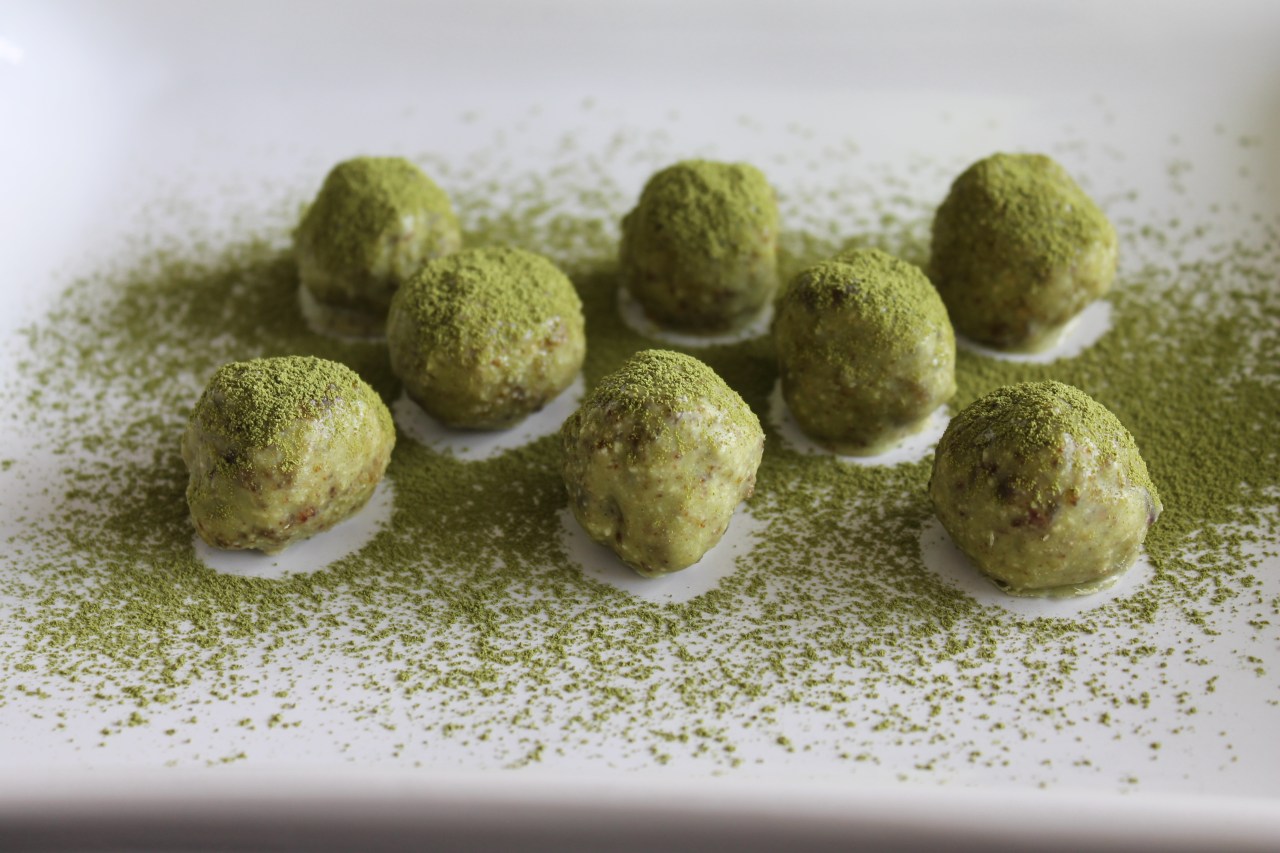 If you haven't already guessed it, I love matcha! I love them in smoothies, a tea (obvs), and in my fat bombs, like the recipe that I am giving you today.
Take a look at the benefits of matcha:
high in antioxidants which fights off free radicals
calming effects due to the amino acid L-Theanine
boosts memory and concentration
increases energy making it great for metabolism
detoxifies due to high levels of chlorophyll
And, if you need a caffeine boost, what makes green tea better than coffee is that it doesn't jolt your system that coffee has the tendency to do.
Here's the thing about matcha (and it's key to brew the best tea, latte, smoothie and protein bite) – a little goes a long, long way!!! Too much and it's bitter but just the right amount and it is the most creamy and richest flavour your little taste will savour.
Pop these babies in the fridge and you've got yourself a quick to-go snack for the gym or just throughout the day for a great natural boost!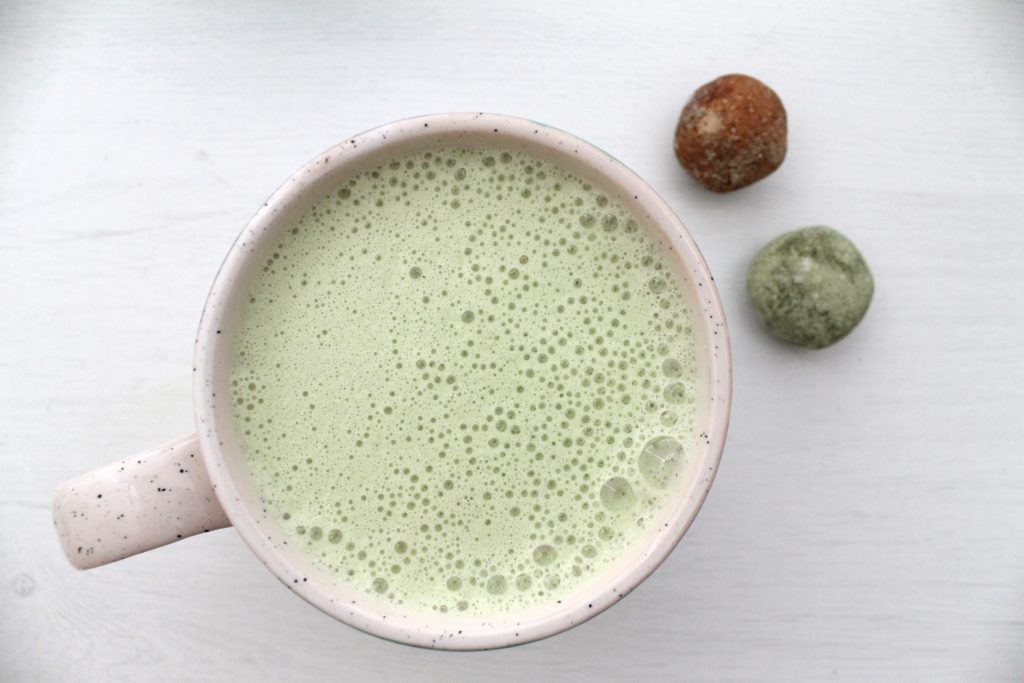 Ingredients
1 cup unsweetened shredded coconut (recipe in the instructions) or ¼ cup of coconut butter
1 cup raw cashews
1/4 cup coconut oil
2-3 drops of stevia (*optional)
1.5 teaspoon of organic matcha powder + another tablespoon
1 pinch of sea salt
Directions
1. In a food processor, process the coconut shreds for 2-3 minutes until it becomes coconut butter.
2. Add cashews, 1.5 teaspoons matcha powder and sea salt. Process until creamy.
3. Add coconut oil and stevia until blended.
4. Since my coconut oil was soft, I placed it into the fridge for about 20 minutes to harden slightly but still pliable.
5. Take about a tablespoon and roll into a ball OR pour into a small dish and cut into bite sized pieces.
6. Place the coconut matcha balls into the freezer for about 10 minutes until harden.
(Optional) Dust the balls with 1 tablespoon matcha.
If weight loss and low energy are a struggle for you, I've got several ways to support you:
Download my FREE Weight Loss Starter Kit where I teach you the basics of fat loss and some easy ways you can jump start your journey today.
You can also join my  FREE Smarter Weight Loss Community where you'll find weekly challenges to up level your weight loss, receive recipes and ask any questions directly to me.
I also invite you to set up a Complimentary Consultation with me whether you're struggling with losing weight, weight maintenance and low energy. Together, we'll come up with the best approach for you.