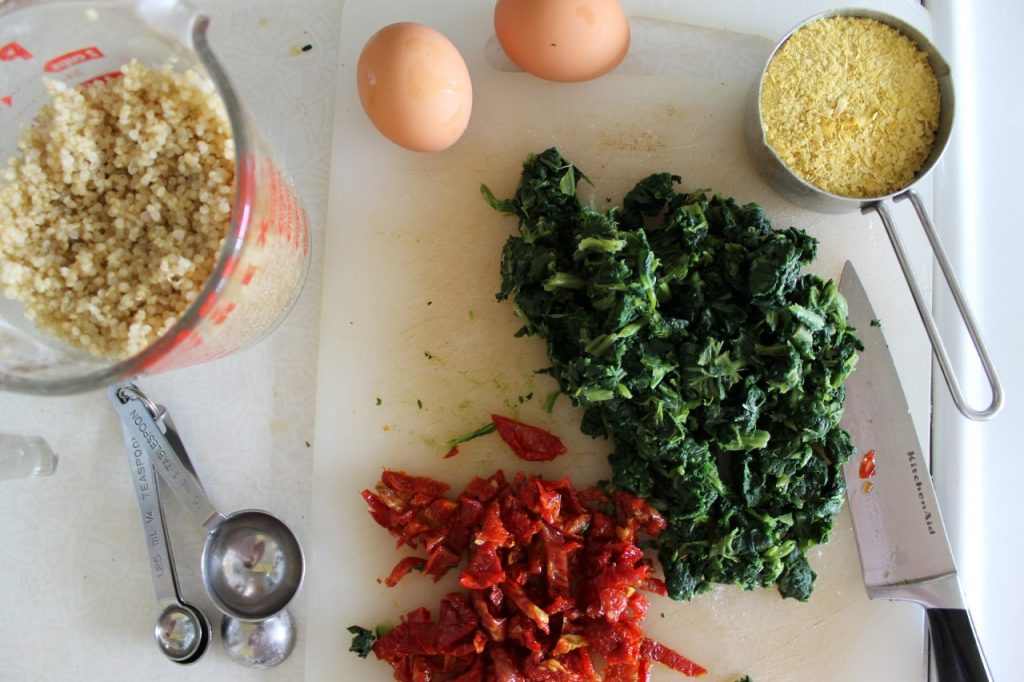 My husband, James, loves a good scone. They're not so healthy but they taste damn good.
I think my desire for a savoury muffin came from the change in the season.  Spring is in bloom in Vancouver and we're starting see fresh produce. I love it!
These Spring Inspiration: Savoury Sun-Dried Tomato & Spinach Muffins are dairy and can be gluten free.  This is not a vegan recipe but you could substitute a flax or chia egg for each egg called for in the recipe.  If you eat dairy, you can substitute the nutritional yeast for feta cheese.
This is also a dense muffin. It won't be light and fluffy but it most certainly will be filling making it a perfect breakfast muffin. It is also served best when warmed, especially if you've added the feta cheese. Yum!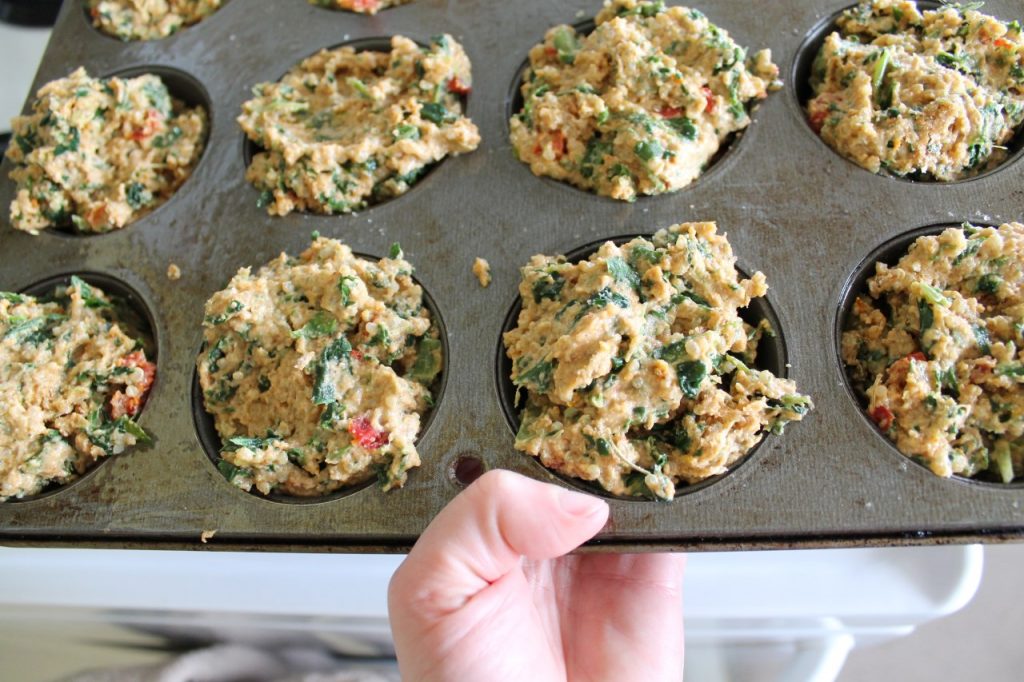 Ingredients
4 teaspoons of italian herb mix
2 1/2 cup gluten free flour.  I used spelt flour but you could kamut and whole wheat can also be used.
1/4 cup coconut sugar (cane can also be used)
2 teaspoons baking powder
1 teaspoon paprika
1 teaspoon sea salt
1 cup cooked quinoa
1 cup non dairy milk
1/2 cup avocado oil (oil or melted coconut can also be used)
2 large flax (for vegan) or organic eggs
3/4 cup nutritional yeast (optional: feta or remove entirely)
1/2 cup chopped sulfate free sundried tomatoes
1 cup thawed and drained spinach
Directions
1. Preheat oven to 350 F
2. Spray muffin pan with oil
3. Whisk flour, nutritional yeast, baking powder, sugar, salt, all seasonings in medium bowl
4. Whisk milk, oil, and eggs, spinach, tomatoes, and cooked quinoa in large bowl to blend
5. Add dry ingredients and mix until blended. Do not overwork!
6. Bake muffins for 20-22 minutes or until tester inserted into center comes out clean
7. Cool for 10 minutes before serving.
These muffins are ideal warmed. I will freeze them and pull them out, warm in the oven and use for breakfast or as a side with a nice soup!