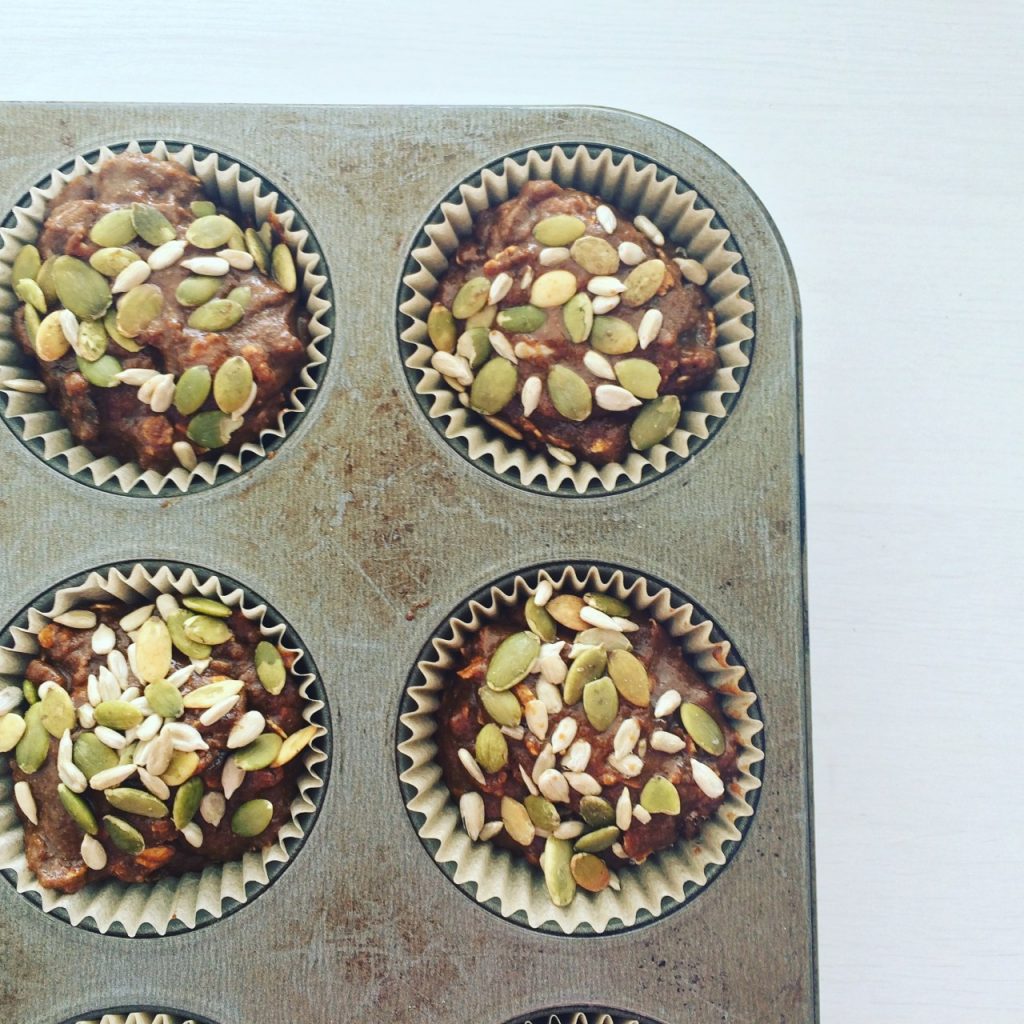 My husband loves the Whole Foods Power Muffins and Cookies – have you tried them? I don't personally eat wheat or grains but on the rare occasion when I have no other options, I will.  But, these are really great muffins that make a great breakfast or snack because it's full of plant-based protein and they are super-fibre-rich which will help to keep you fuller, longer.  James, my husband, likes to eat these after his workout.
You can totally swap out the spelt flour for a gluten-free one. And, if you're vegan, a simple flax egg will do.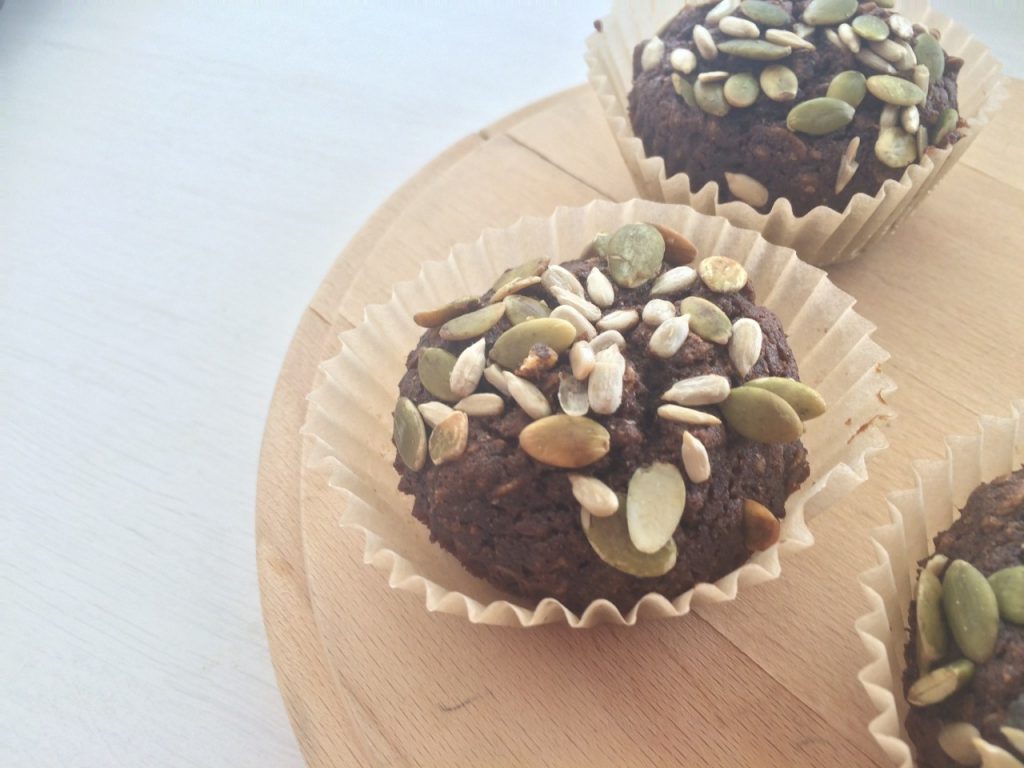 Wet Ingredients:
1/2 cup coconut oil or for non-vegans, butter
1/2 cup molasses
1 egg
1 cup milk (I used almond milk)
4 tsp vanilla extract

Dry Ingredients:
1 1/4 cups spelt flour (or whole wheat)
1/2 tsp sea salt
3/4 tsp baking powder
1/4 tsp baking soda
1/2 tsp cinnamon
2 tbsp flax
1 cup large-flake rolled oats 
1 cup nuts and seeds
1/2 cup raisins
1/2 cup unsweetened coconut
3/4 cup semi-sweet chocolate chips
Directions
1. Pre-heat your oven to 350 F (190° C).
2. Melt your butter and let it cool to room termperature.
3. Add the molasses to the butter and mix.
4. Whisk in the egg and add the milk and vanilla extract.
5. Mix everything to combine evenly.
6. Add the dry ingredients (spelt flour, salt, baking powder, baking soda, cinnamon, flax and oats) to the wet ingredient mixture. 
7. Mix to combine evenly.
8. Add all nuts, seeds, coco flakes, chocolate.
9. Mix to combine fully. 
10. Scoop into muffin tins.
11. Bake in the oven for 18 minutes or until fully cooked and crunchy on top.