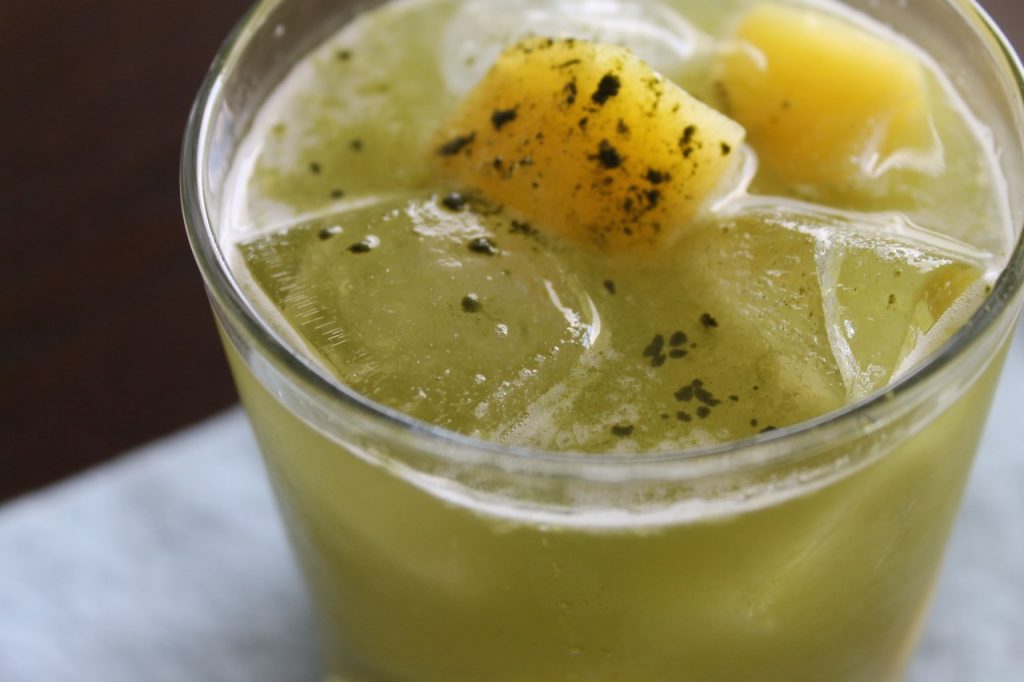 Yup! I made a cocktail with matcha.  I mean, come on – you can get your cocktail on while reaping the tremendous benefits of matcha.
I believe in life of moderation so a little cocktail spritzer on a sunny, warm afternoon is sometimes in order. But, if you don't indulge, feel free to just omit the vodka and benefit from the remaining ingredients.
If you can get your hands on fresh, ripe pineapple then do it.  Alternatively, frozen pineapple works but make sure you thaw it a little before you start mixing it up!
Ingredients
1 – 1.5 ounce of vodka or rum
⅓ cup of pineapple (fresh or frozen)
¼ teaspoon of organic matcha
⅓ of sparkling mineral water
2-3 drops of liquid stevia or honey (optional)
Instructions
Pour alcohol, pineapple and sweetener together in a glass and muddle the ingredients together.
Let soak for a few minutes or even for a few hours if you have the time.
Add the matcha and stir until everything is incorporated.
Add ice to preference and top with sparkling mineral water.
Garnish with a sprinkle of matcha.