I offer limited openings for my personalized one-on-one coaching using my 12-Week Smarter Fat Loss System For Women Program.
This 12 week system offers a simple way of eating for women who just want to lose weight and keep it off, for good.
You'll be able to do this without willpower, and you'll never feel like you're on a diet. And my favourite aspect of the program is that you can do this without giving up your love for cocktails and chocolate.
Best of all? You won't go to bed hungry or have to slug down nasty shakes for breakfast.
Just real food, real fat loss, and the most liberating feeling ever of not craving carbs and feeling like garbage in the afternoon.
Below are just a few examples of the impact that this program has had on the women that I work with: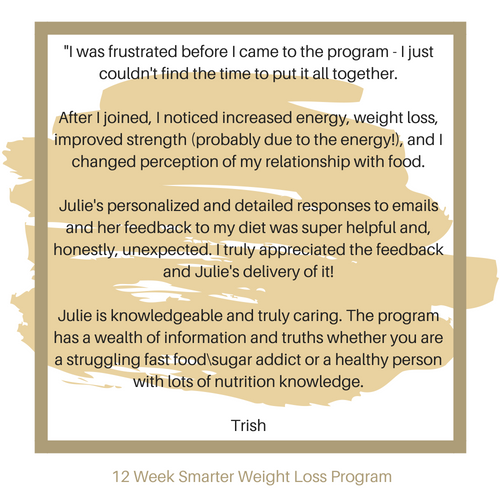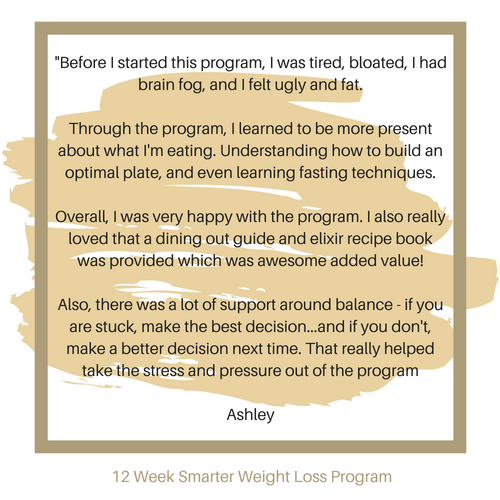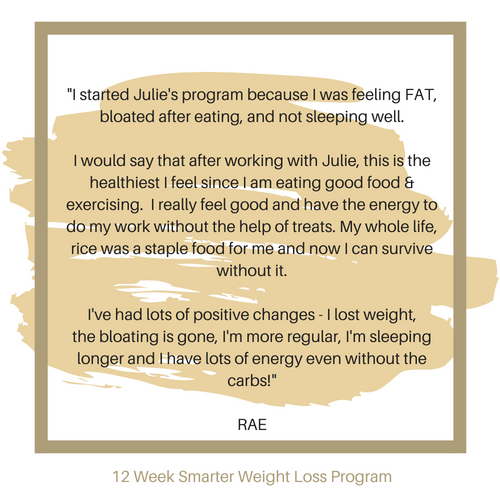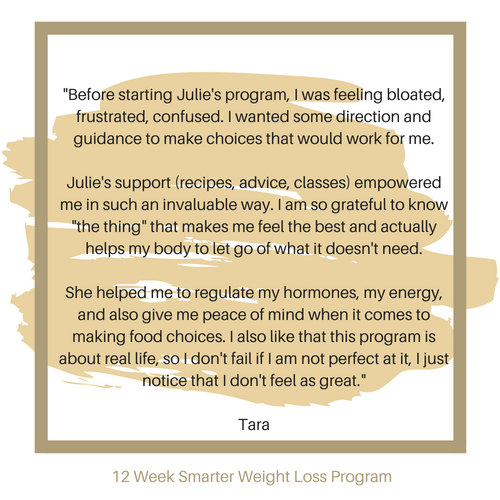 If you're ready to make impactful and long lasting changes to your health and start feeling the way you want to feel, then let's book a complimentary discover call now. We'll discuss your goals and determine whether or not this program is a fit for you. Girl, it's time for you. BOOK NOW!