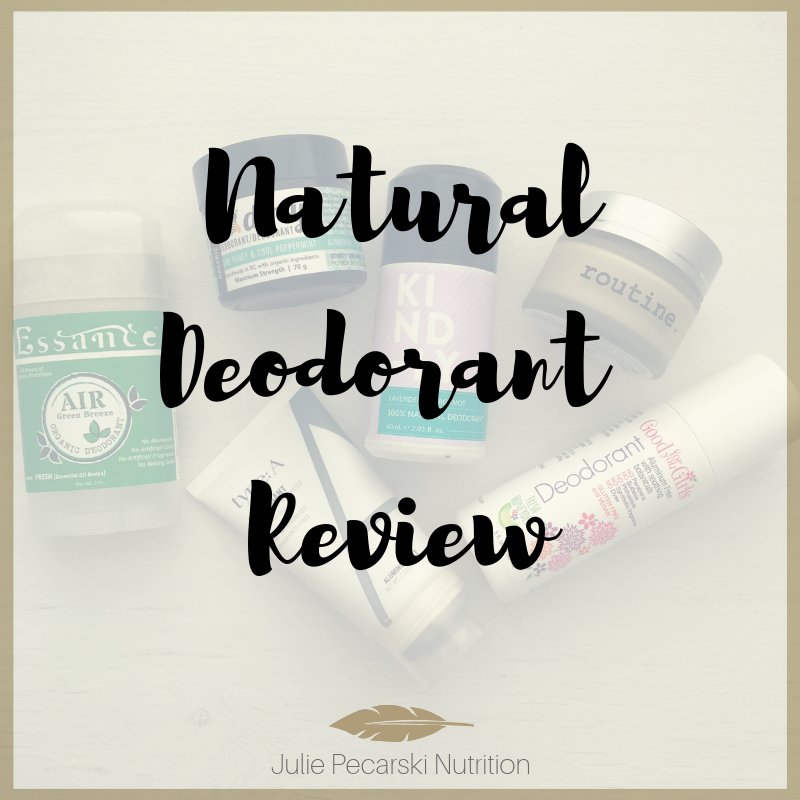 I was a judge for Cert Clean's annual Clean Beauty Awards. Cert Clean is North America's leading certification for skin care. Last year, for their Annual Clean Beauty Awards, I got to test our natural lip stick (yay!) and this year, I chose natural deodorants!
Switching to natural deodorant was the first thing that I detoxed out of my home and personal care. Why, you ask?
Traditional deodorants are filled with chemicals and perfumes that do more harm than good to our health. This includes hormone disruption, toxicity and inflammation in the body.
So, in an effort to show you all the most simple and cost effective ways to improve your overall health, I thought I thought that I could show you the effectiveness of natural deodorant. As well, particularly with the cream deodorants, a small amount goes a long way. In fact, I've had my deodorant for 6 months!
Products reviewed:
Routine
Essance
Kind-ly
Type: A
Good For You Girls
B Dirty Co.
And, while I have you here, I have a few things to offer you:
JOIN my Smarter Weight Loss Community here
DOWNLOAD my free Fat Loss Starter Guide here