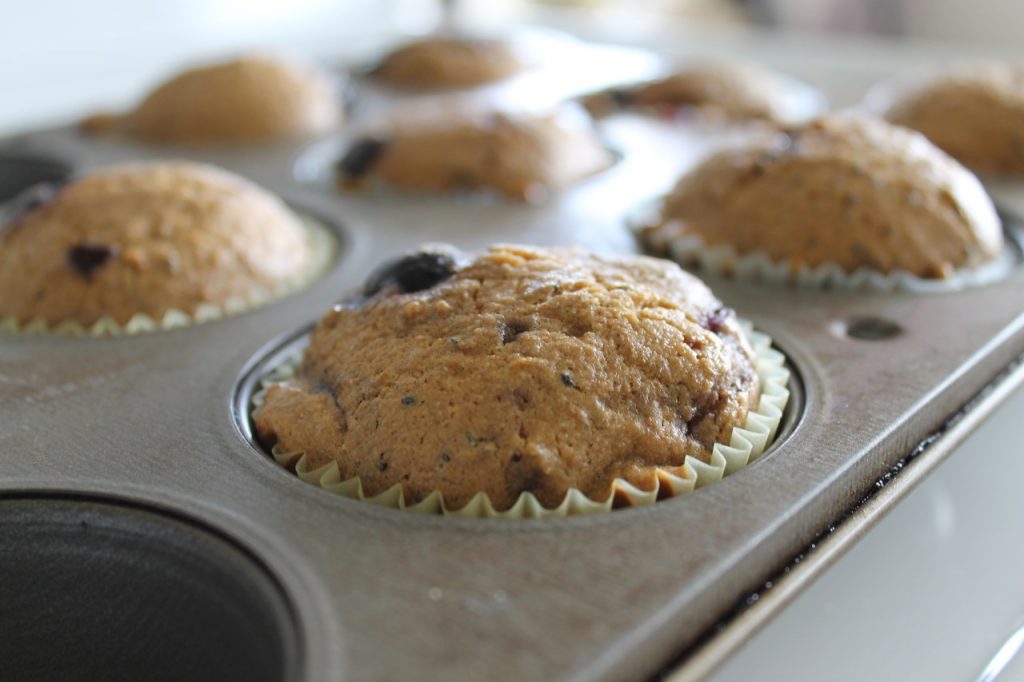 These Lemon Blueberry Chia Seed Muffins are perfect for breakfast – fruit, complex carbohydrates, protein and omega fatty acids to keep you fuelled all morning! Blueberries are starting to come into season and I'm stocking up! I buy fresh, local berries and freeze as much as my freezer can handle!
I know what you might be thinking. Aren't essential oils for bath time? Yes and no. doTERRA Certified Pure Therapeutic Grade essential oils are unique. They can be used aromatically and topically, but many can be consumed internally. So, why the heck not. Get in on the natural health revolution here.
Don't have the oil? You won't miss out as I included the measurements for fresh lemon ingredients if you don't have the oils.
I decreased the sugar slightly but if you are looking for more sweetness, these muffins would awesome with a slather of raw honey. Best warmed slightly, add a little coconut oil or maybe some organic tahini. Are you hungry yet?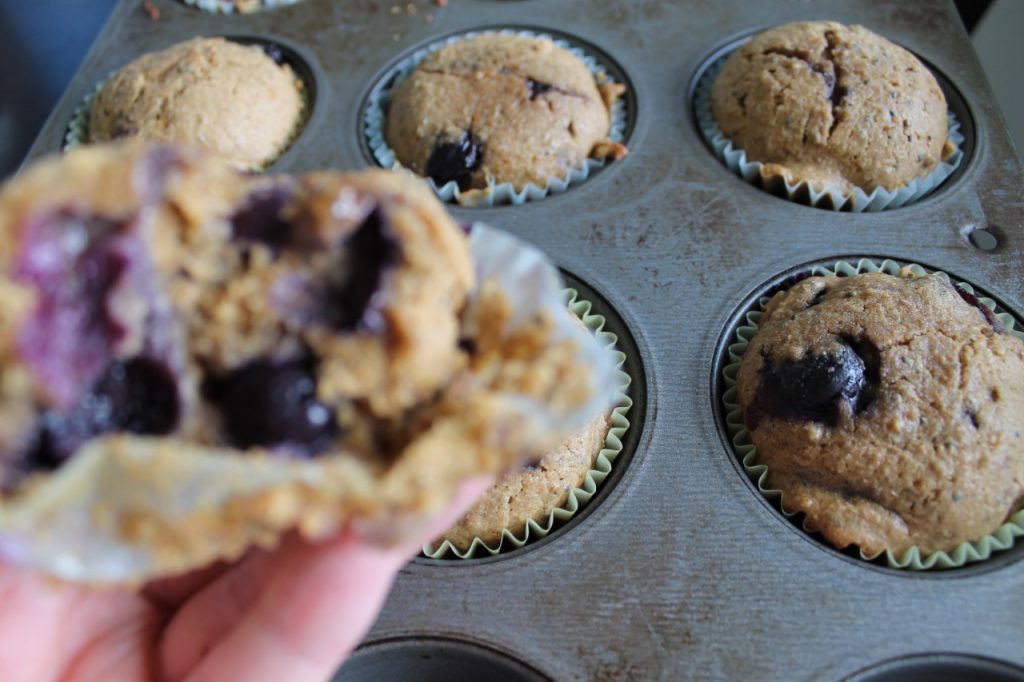 Ingredients
⅓ cup coconut oil
¾ cup coconut sugar
2 eggs, beaten or 2 chia eggs (2 tbsp ground flax + 6 tbsp water)
2 cups spelt flour (I actually used 1 cup spelt and 1 cup white sorghum flour)
1 tsp baking powder
½ tsp salt
8 drops of doTERRA Essential oil or grated zest of 1 organic lemon
1 tbsp vanilla extract
½ cup non-dairy milk
2 tbsp Chia Seeds
1 cup fresh or frozen blueberries
Directions
1. Pre-heat oven to 350 F
2. Beat the sugar and oil in a mixer or food processor until creamy.
3. Slowly add the eggs or egg substitute to the mix.
4. Add the flour, baking powder, salt, lemon zest, vanilla extract, chia seeds and non-dairy milk. Process well.
5. Fold in the blueberries.
6. Line a muffin tin with muffin liners, and fill each liner with the batter.
7. Bake for 18-20 minutes or until a toothpick comes out clean.