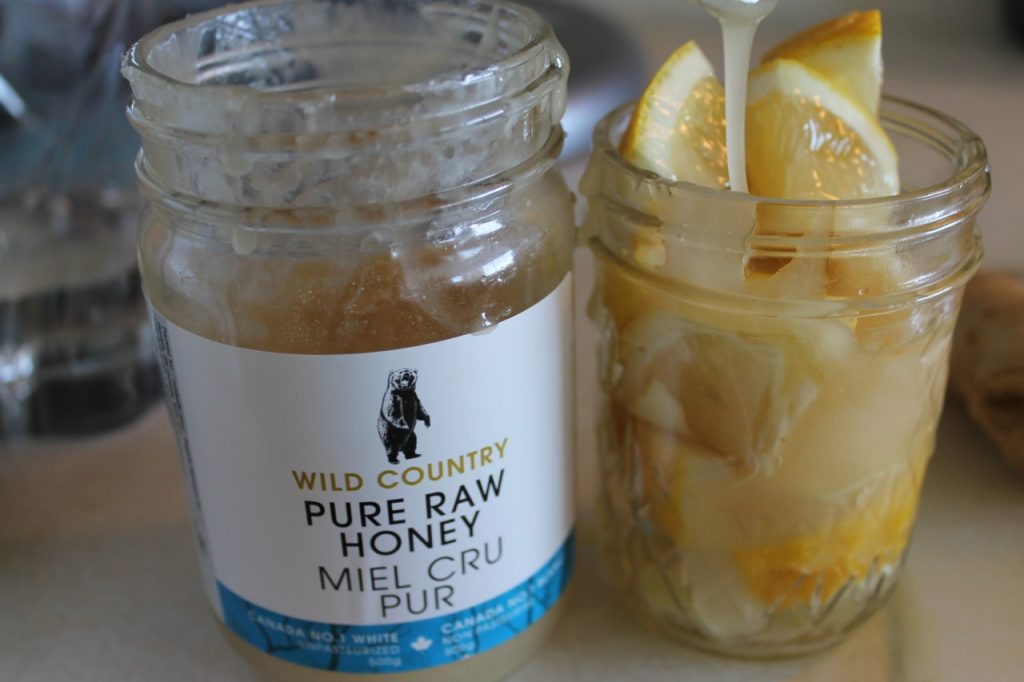 This Honey & Lemon Immunity Serum provides so many benefits:
:: lemon provides the powerhouse antioxidant, vitamin C.  It is also cleansing and purifying.
:: honey is amazing for immunity and it is also an antibacterial agent.  Just make sure you are ideally using a locally sourced honey, ideally unpasturized or raw for the immense benefits.
:: ginger has numerous therapeutic properties including antioxidant effects, an ability to inhibit the formation of inflammatory compounds, and direct anti-inflammatory effects.
You can use this serum to help a sore throat or add to hot water to boost your immunity. Or, like me, take a spoonful daily!  And, the longer it sits, the better it is.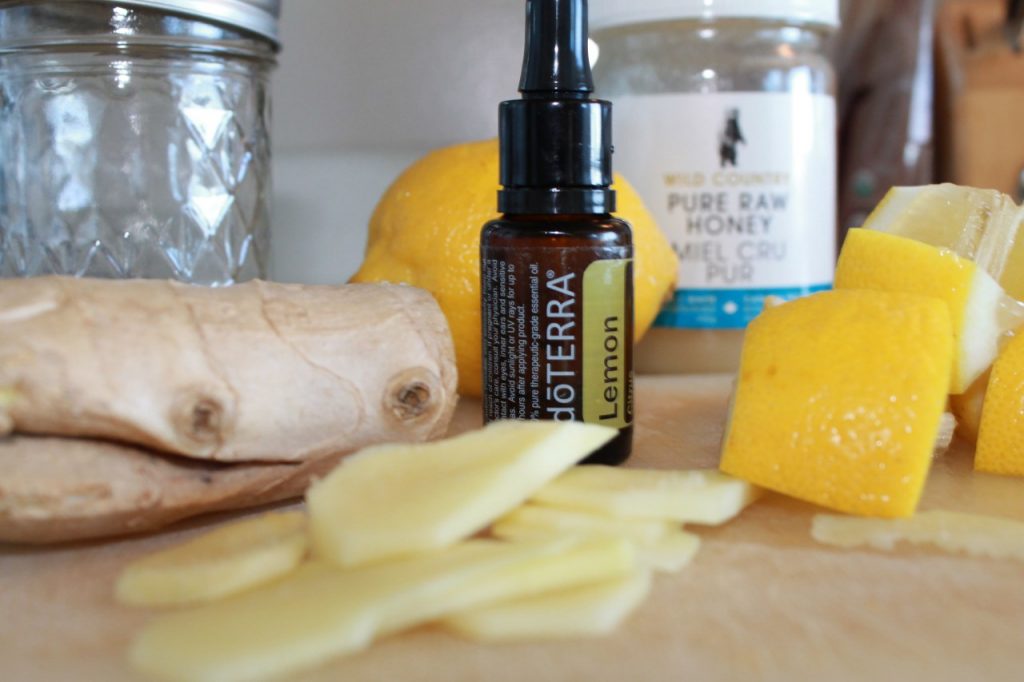 Honey & Lemon Immunity Drink
Lemons (cut into small chunks) and extra whole lemons for the juice
Unpasturized and/or raw local honey
Ginger, peeled and sliced
A clean glass jar
BONUS: add 2 drops of doTERRA Lemon Essential Oil
Directions
1) Layer cut lemons and ginger into a jar.
2) Muddle the lemons and ginger so the juices are released.
3) Fill the jar 3/4 full with additional lemon juice.
4) Fill the remaining 1/4 with honey.
5) Muddle all ingredients again, sealed and store in fridge until ready to use.
Take a scoop and add it hot water and sip throughout the day.  Immunity boost!