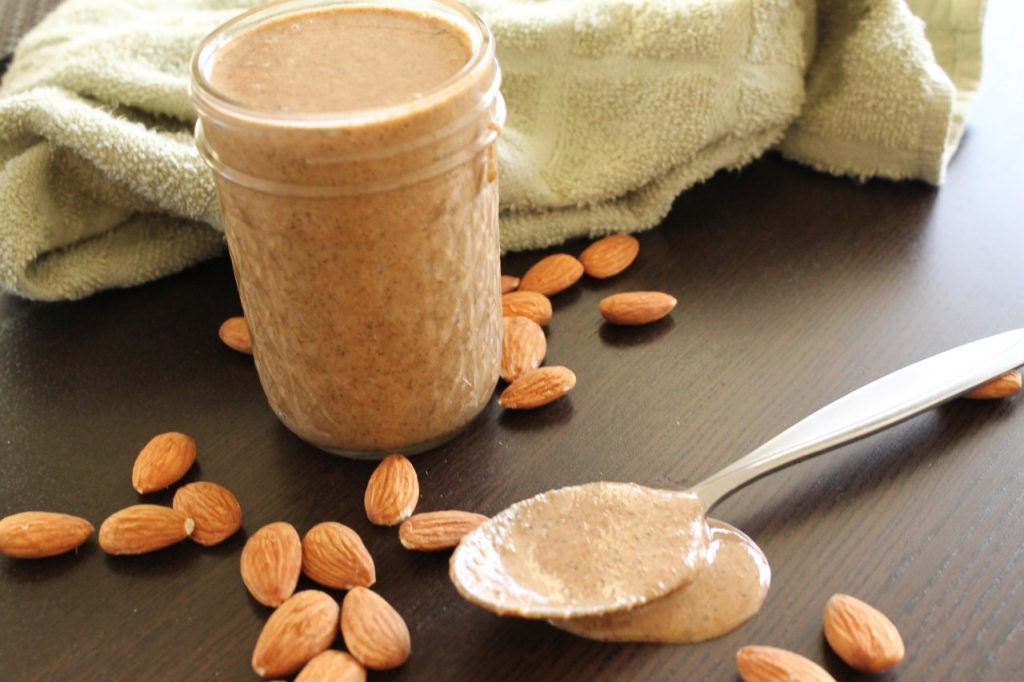 Making my own nut butters brings me great enjoyment. Think about it – a jar of almond butter is sooo expensive.  When I walk through my natural foods store, I'm always looking for a sale since these decadent-type butters are in such small jars and they barely last a couple of weeks.
The great enjoyment in making my own butters is that it is a fraction of the cost and then I can actually personalize the flavours.  And, hey, if you're nutless, seeds such as pumpkin and sunflower seeds are just as powerful. In this recipe, you would want to avoid the coconut butter unless you don't have an allergy.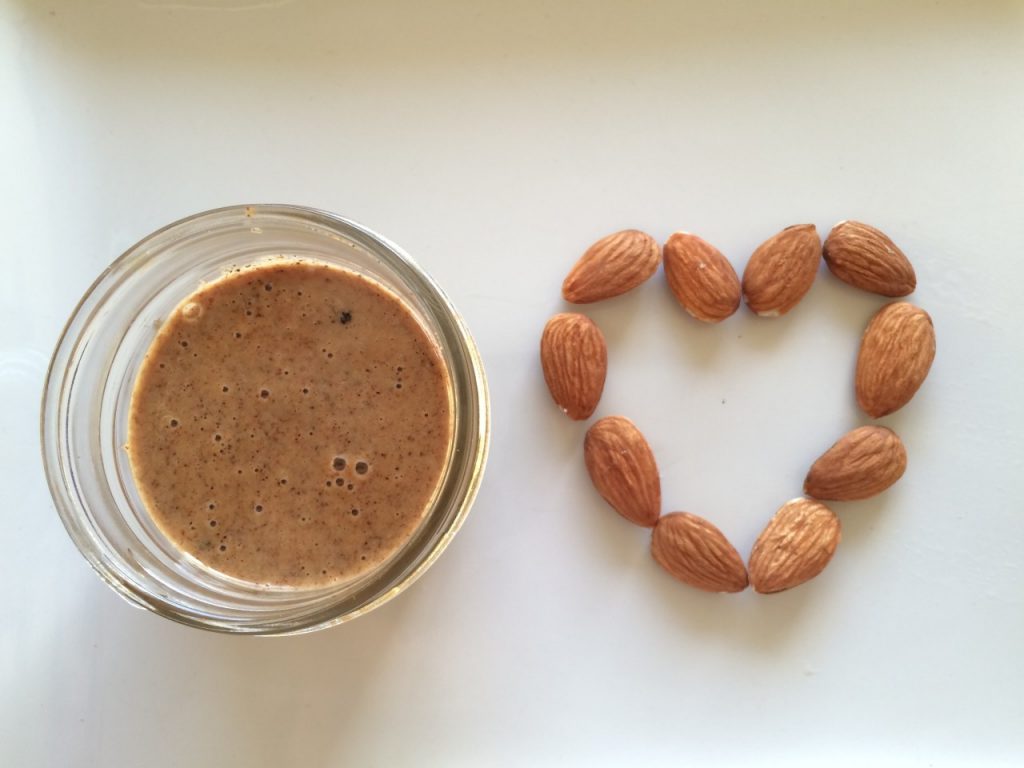 P.S.  To keep any nuts and seeds fresh, store them in your freezer and take out as needed. It makes a huge difference, trust me.
ingredients:
2 cups hazelnuts
1 cup almonds
2 cups desiccated coconut flakes, unsweetened
1 tsp of vanilla extract or powder
Pinch of sea salt
Coconut oil (optional)
directions:
1) Toss the nuts on to a baking sheet and into a pre-heated oven set at 350 degrees for 10-12 minutes. Watch to ensure they do not burn.
2) In the meantime, in a food processor, add coconut flakes and process until the coconut turns into butter. The timing can vary depending on the freshness of your coconut. Mine took 5 minutes but it can take longer so be patient.
3) Once the nuts are done, add them directly to the coconut and process. Similar to the coconut, if your nuts are fresh, this can take only minutes. Again, mine to 5 minutes but it can take longer so be patient. Adding coconut oil can also help with the blending.
4) Once you have reached your desired consistency, add a sea salt and vanilla for the finish.
5) Pour and store in jars. At room temperature, this can last for one week. I store mine in the fridge for up to a month.
* With the addition of the coconut butter and/or oil, when stored in the fridge, the nut butter will harden. I used my nut butter for smoothies primarily but if I do want it softened, you can take it out of the fridge in advance or warm slightly in hot water or a microwave if you have one.
Question for you —-> Do you make your own nut and seed butters?  Why or why not? Tell me in the comments below….