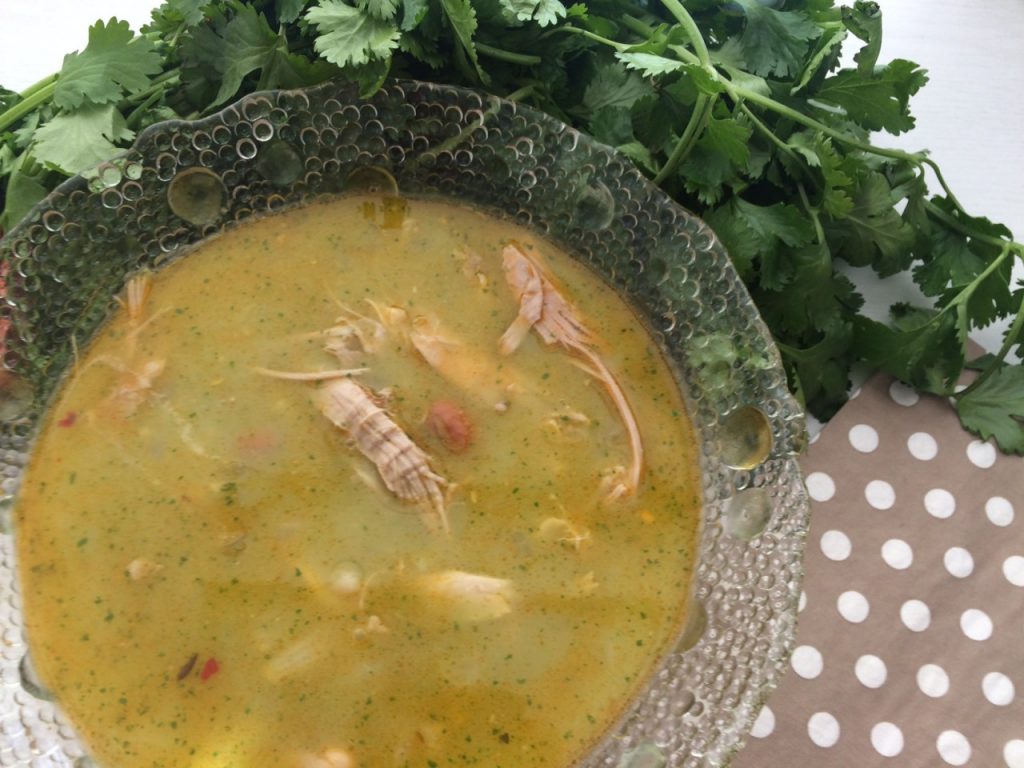 I've been wanted to go to Santa Fe, New Mexico for years.  I'm not sure why. My guess is that for many, the area is a spiritual destination full of semi-precious stones and crystals and copious amounts of churches.  It's also an area rich in history especially driving over the Rio Grande and driving through parts of Route 66.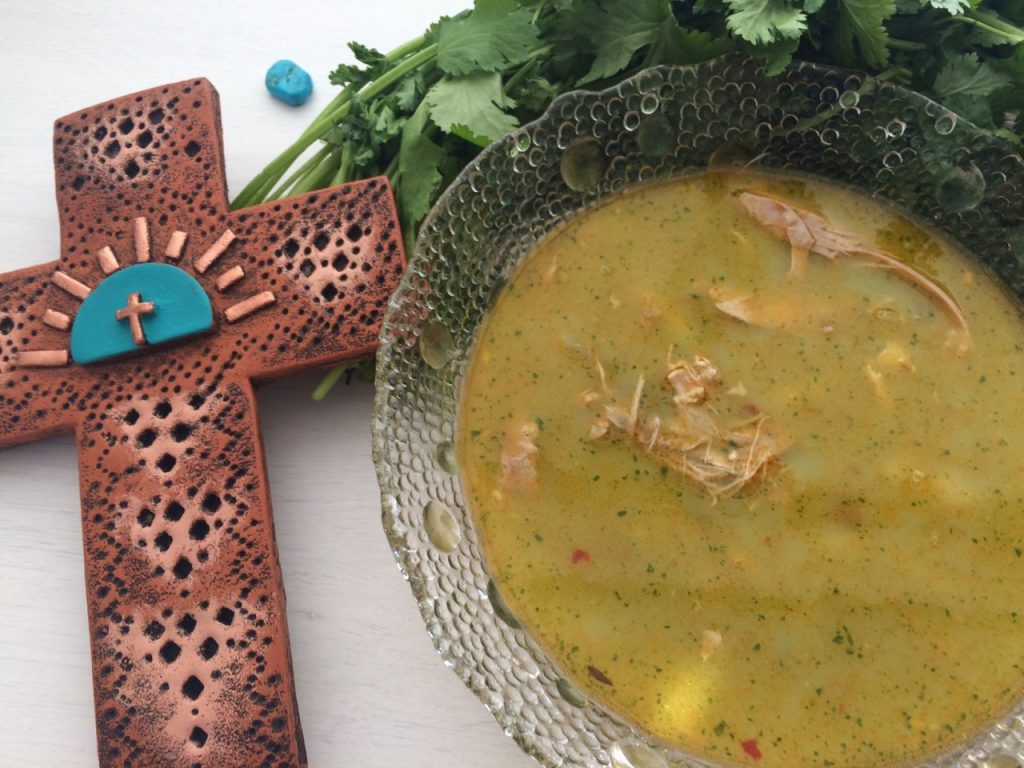 For Canadian Thanksgiving I decided to roast an organic local turkey for me and James. My neighbour who is elderly and widowed was also the main recipient of the turkey since I recognized that she was likely alone.  So, I decided to make a version of a Healthy Turkey (or Chicken, or Vegetable) Poblano Soup that has me inspired by my trip to New Mexico (hatch chilis are native to New Mexico by the way) and to make some great use of the copious amounts of turkey that we had left over.
Enjoy!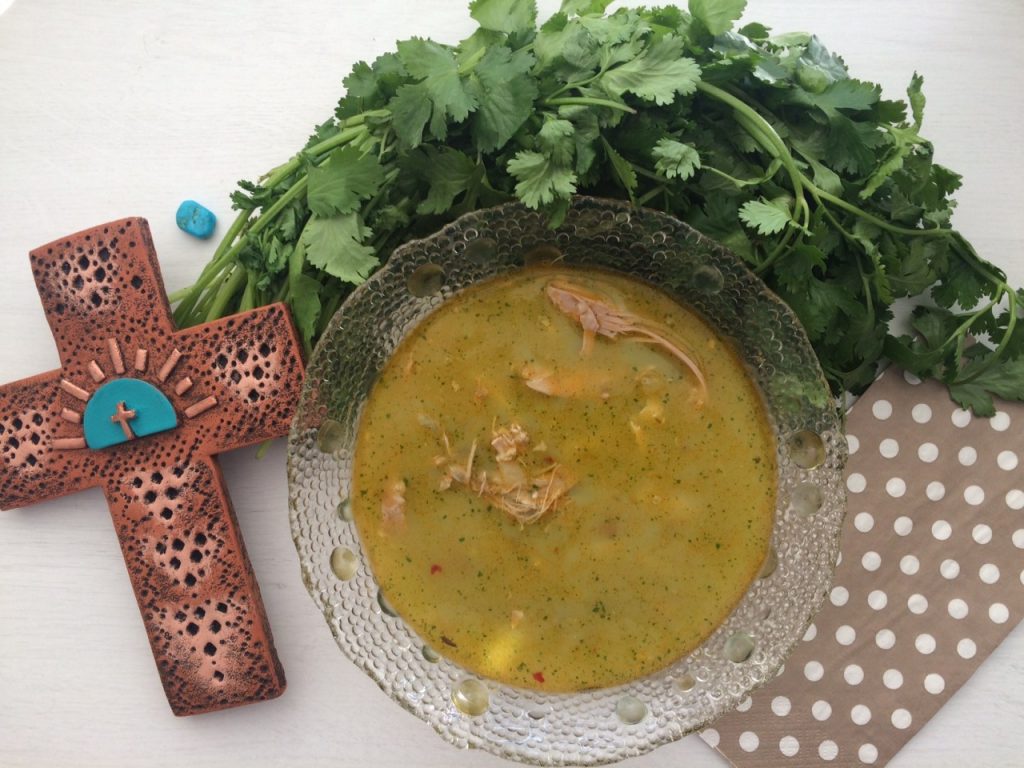 Ingredients
1 large poblano pepper (roasted, skin removed) or 1 can of green chili
2 tablespoons extra virgin olive oil
1 small onion, chopped
3 cloves garlic, finely chopped
1 1/2 teaspoon ground cumin
1 teaspoon chili powder
1 quart organic chicken stock (veggie stock if making the vegan version)
2 cups purified water (add additional veggie stock instead if making vegan version for flavour)
2 15 ounce cans cannellini beans, drained and rinsed well
4 organic chicken thighs (omit for vegan)
1/2 cilantro, roughly chopped
2 teaspoons sea salt, more or less to taste
1/2 teaspoon of black pepper, more or less to taste
Directions:
– Heat two tablespoons of extra virgin olive oil in a large soup pot over low-medium heat.
– Add the onion and saute 3-4 minutes until soft.
– Add the garlic, cumin, chili powder, 1 tsp sea salt and a small pinch of freshly ground black pepper. – Cook the garlic and spices with the onions for 2-3 minutes, then add the stock, water and beans.
– Bring to a boil, then reduce to a low simmer.
– Once at a low simmer, add the chicken to the pot to poach them.(Check at 30 minutes)
– Check at 30 minutes. Once they are cooked through remove them from the pot and shred with two forks and set aside.
– Add the poblano or canned chili and cilantro to the blender with 1.5 cups of the soup mixture (excluding any chicken but ensuring you get 1/2 of the beans to thicken the soup).
– Purée the poblano with the beans and soup mixture to create a thick and creamy base.
– Add the shredded chicken and puréed mixture back into the pot and stir.
– Taste and add more salt and pepper if necessary.
You can top the soup with extra cilantro, dairy free sour cream, and/or avocado for some extra punch!