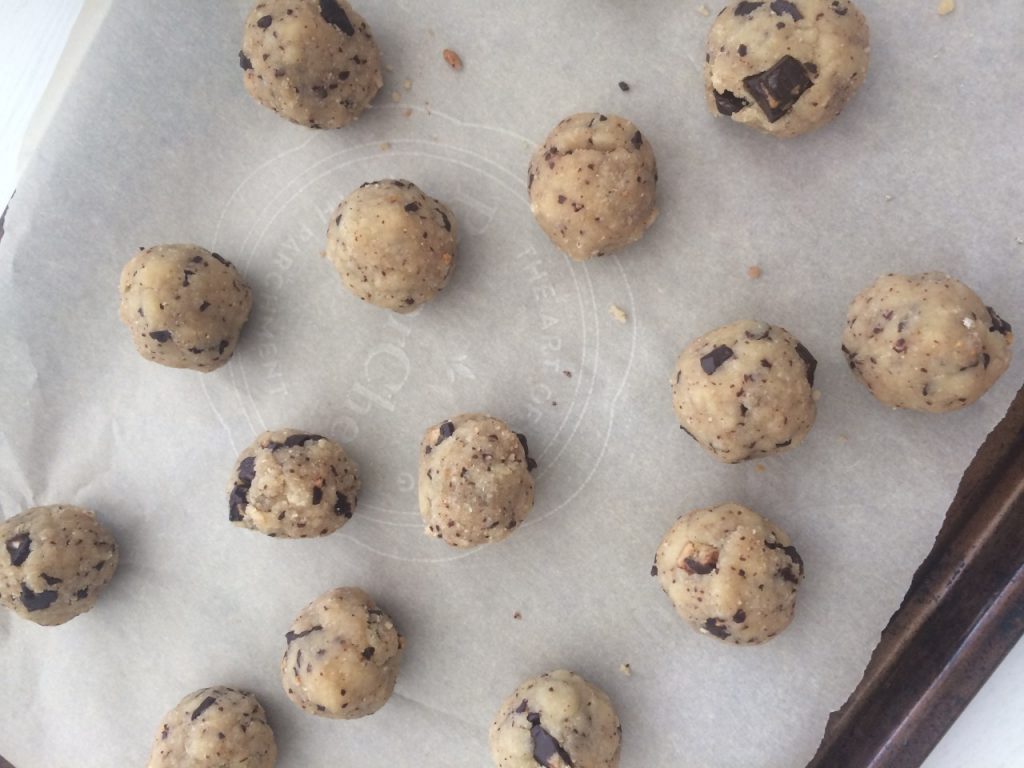 My friends, I have been eating these amazing bites like they're going out of style!!! They are so simple to make and trust me, you can whip them up in less than 10 minutes! But, let's have a quick chat before we go there.
How has your June been so far? It's just so crazy that we're already stepping into the month of July and I've got so much on my bucket list this summer.
I got to be honest with you, this month has been a bit of a challenge for me.  I've found myself calling out to the universe "give me a sign that everything is going to be okay!". Or, "give me a sign that I'm on the right path right now!". Do you ask for signs to help put your mind at ease?
I believe that you all know what I am up to these days. I am trying to finish up my nutrition studies by the summer. It's been an incredibly hard road for me, for a number of reasons.  One, I have such a time and energy intensive job that makes it really hard for me to deep dive in to the sciences when I'm already tapped out.  And, quite frankly, I'm not someone who studies well and perhaps I am a little undisciplined???
When I returned from my week-long holiday, I came back with a plan. Even though I may lack the time, I started to schedule my time and I made some adjustments to the space that I was studying in (i.e. the library).
I often talk about the importance of incorporating a plan and a schedule to help ensure that your committing to your health. But, this can also translate to other areas of your life.  I currently use a habits tracker that helps me to prioritize what is important to me and to make sure that I am scheduling the time to do so. This has definitely shown some traction in my personal life. You can also use this in your professional life too especially if you're having a hard time prioritizing projects.
For example, meal prep, school, exercise, and weekly website updates are all important to me and things that I have to accomplish in order to thrive in my life. I then look at my week and find time within a 7 day week to ensure that I am allocating time to each of them. Other examples could be spending time with your spouse, going to your weekly art class, or volunteering.
And, to think a little more globally for you, when you put good intention and action between your projects, you will start to see traction happen.  It's energetic shift that happens when you plan accordingly and actually put the time into them.  Trust me!
Now onto the Healthy Cookie Dough Bites. These are an amazing protein snack if you need something to get you through dinner or perhaps before a workout. And, they are literally the most simple treat to make: put everything into a bowl and voila!
Healthy Cookie Dough Bites
Ingredients
1 1/2 cups almond flour
1/4 cup coconut flour
1/4 cup dark chocolate chips (I am currently using carob chips instead)
2 tbsp softened or melted coconut oil
2 big tbsp of light tahini (or creamy almond butter)
1 tsp vanilla extract
2 tbsp maple syrup
1 tbsp almond milk
Sprinkle of sea salt
Direction
Combine everything together in a bowl. Roll balls using your hands and store in an air tight container in the fridge.
These will keep for about a week. I haven't tried these frozen but they may not thaw well but likely good frozen!