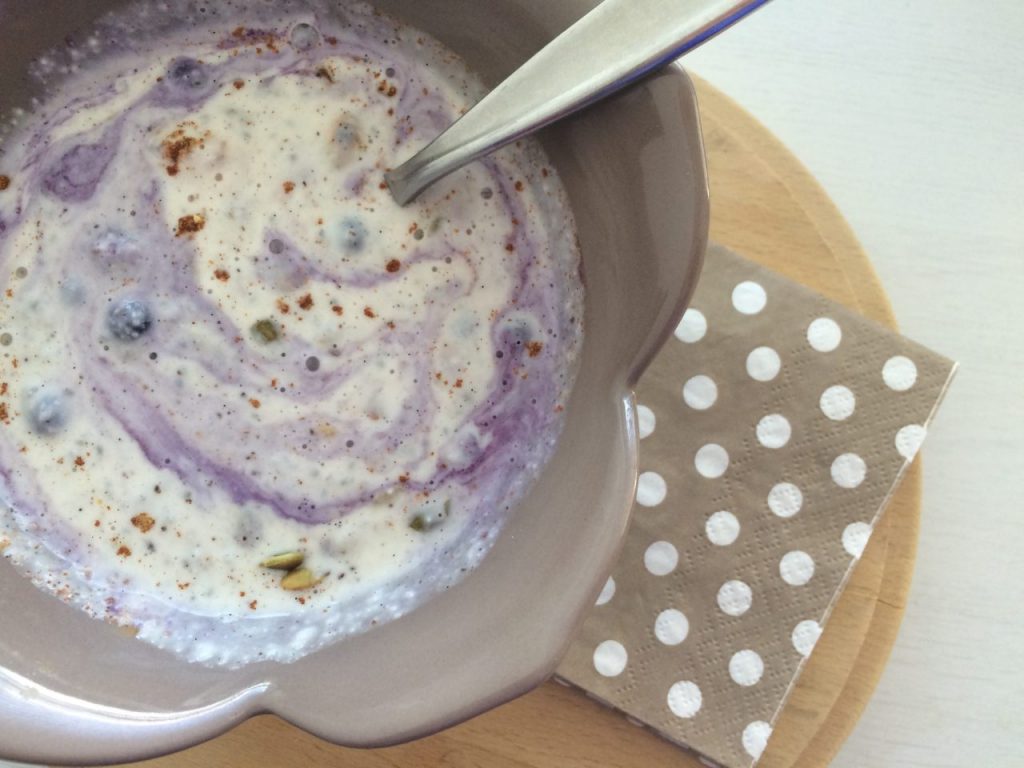 I'm baaaack!!!!
Okay, if you missed the big ta-da, my website went down for a few weeks. I was soooo upset because this baby is so important to me. I love posting recipes, wellness advice, inspirational interviews and product reviews for all for you. I spend my early mornings and weekends writing to you all and hoping to inspire you to a healthier you.
So, the long and the short of it is that I am going to be building a brand new website! Yay!! It's not going to come right away but we are in the planning stages and that's so exciting – just in time for me to graduate from my nutrition certification. PS. If you're looking for some inspiration in your health or you need a little help, read this post here and be sure to reach out to me.
Now onto this Grain Free Vegan Vanilla Coconut Porridge which you're gonna LOVE!
I've adopted a paleo and high fat eating style over the past year. This was with the intent to combat digestive, hormonal and adrenal (ie. stress) issues that I have been dealing with over the past year. Has it helped? Hell yes!
Now, I'm still working on trying to manage those everyday stressors but I have seen an improvement in my digestion, clearer skin, feeling fuller longer without that "hangry" feeling, regularity with my cycle and in my sleep.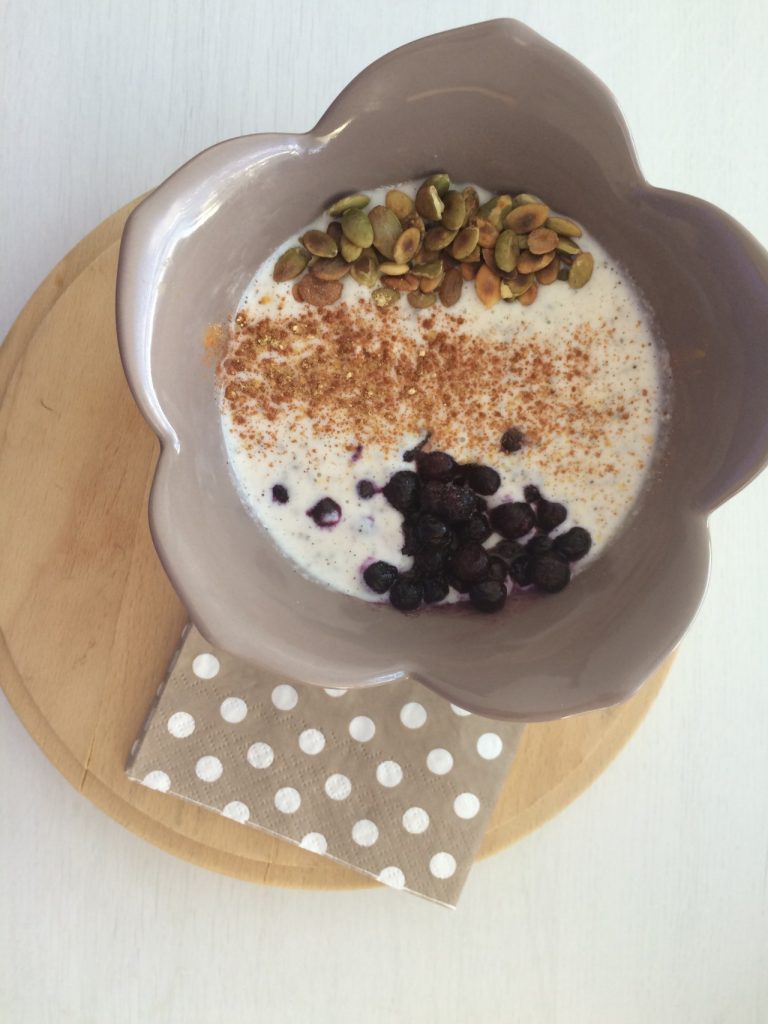 So, should you be scared of fat? Heck no! Fat is essential to manage hormones, your thyroid and our adrenals, among many other help factors. And, listen, the "right" types of fats are not going to make you fat. Focus on healthy fats such as coconut and avocado oils, olives, avocados and many more. If you're looking for a little help in this area, I recommend this as a starting point. I swear by it.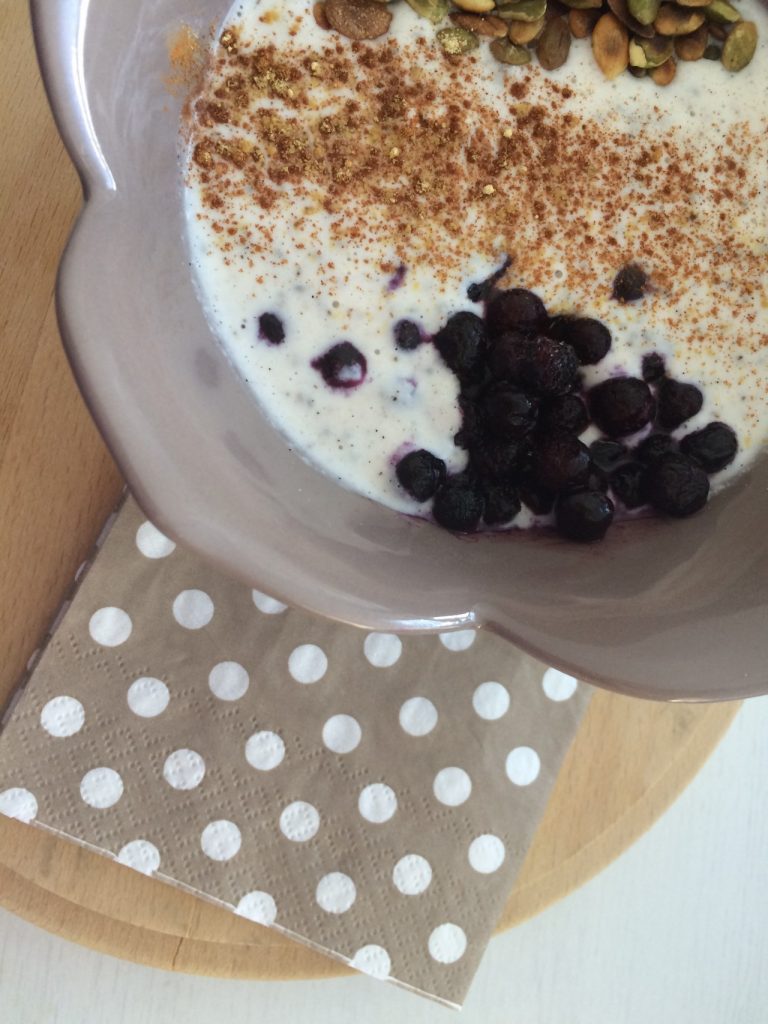 Grain Free Vegan Vanilla Coconut Porridge
ingredients
1 can of full fat coconut milk
(optional) 1/3 cup of almond milk (or another milk to thin it out)
3 T of coconut flour
2 T of almond flour
2 T of chia seeds
1 t of vanilla
3 drops of stevia
Dash of grey sea salt
Dash of cinnamon
(optional) 1/2 cup of blueberries
(optional) a sprinkle of pumpkin seeds
directions
1) Pour the can of coconut and almond milk in a small pot and warm a medium-low temperature.
2) Once the milk is steaming, add all ingredients EXCEPT the optional ingredients and stir until incorporated.
3) Your done. Top with an extra sprinkle of cinnamon and then add your optional toppings.
TELL ME: Do you ensure that you add fat to your diet? What changes have you noticed as a result?