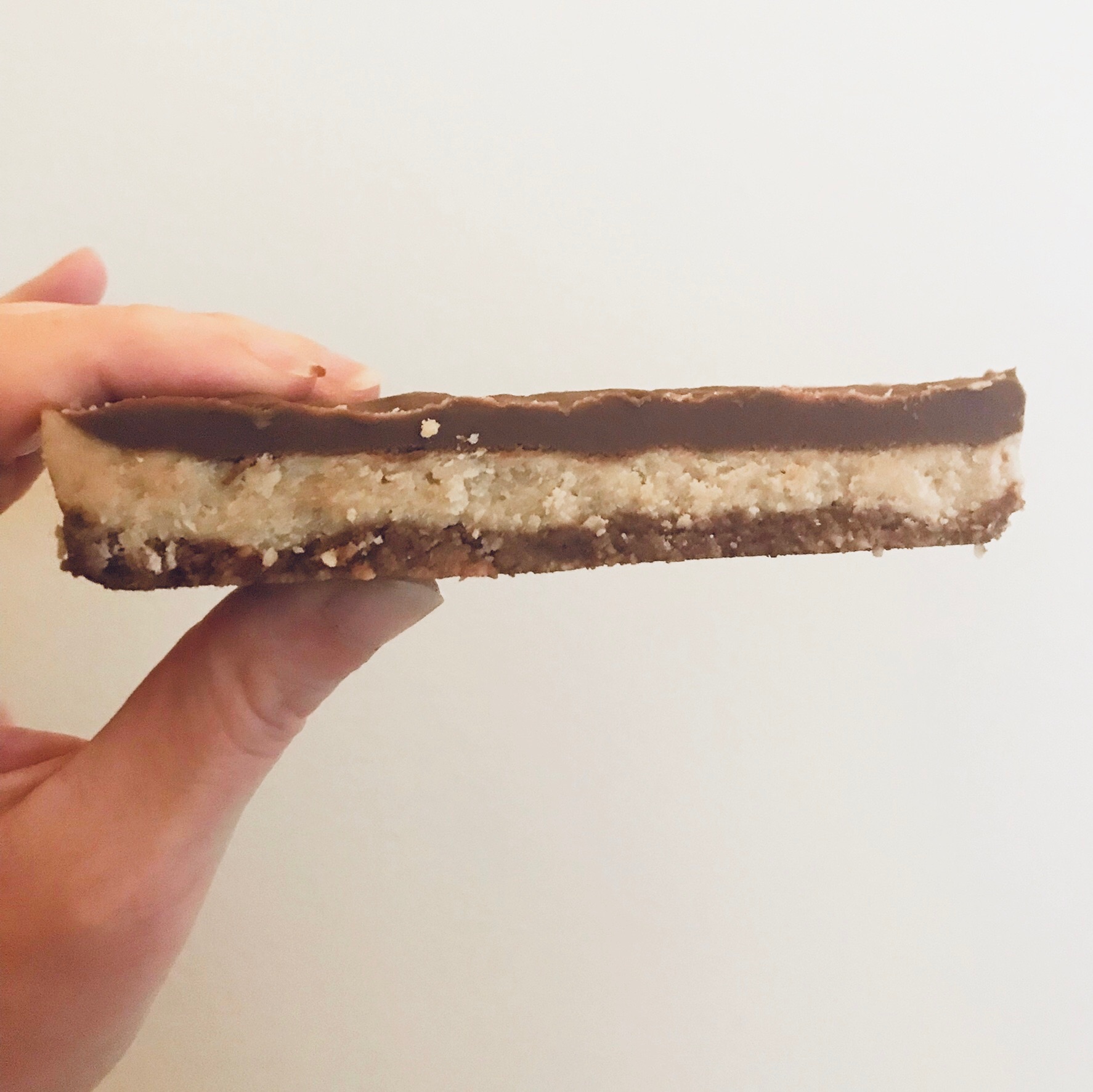 This holiday, I had some friends and their parents over for brunch. One of my friends is diabetic. He's extremely healthy and active which makes this diagnosis quite mind boggling. He's very careful in what he eats but his family and I always make sure that we make any treats as low sugar as possible.
Here's what I served for lunch:
Creamy Parsnip + Bacon Soup (dairy free)
Ham and Gorgonzola Egg Frittata
Potato and Veggie Hash
Roasted Cauliflower with Maple Tahini Glaze
And…these Nanaimo Bars
We also had spiked coffees and some white wine, of course!
The real treat were these nanaimo bars. But, honestly, being Canadian, nanaimo bars are a staple but HATE them! They're wayyyyy too sweet for me and obviously, I couldn't serve them for my friend.
My recipe is made with natural ingredients and it only has two tablespoons of sugar in them! Because I can make them with sugar little sugar, I used maple syrup.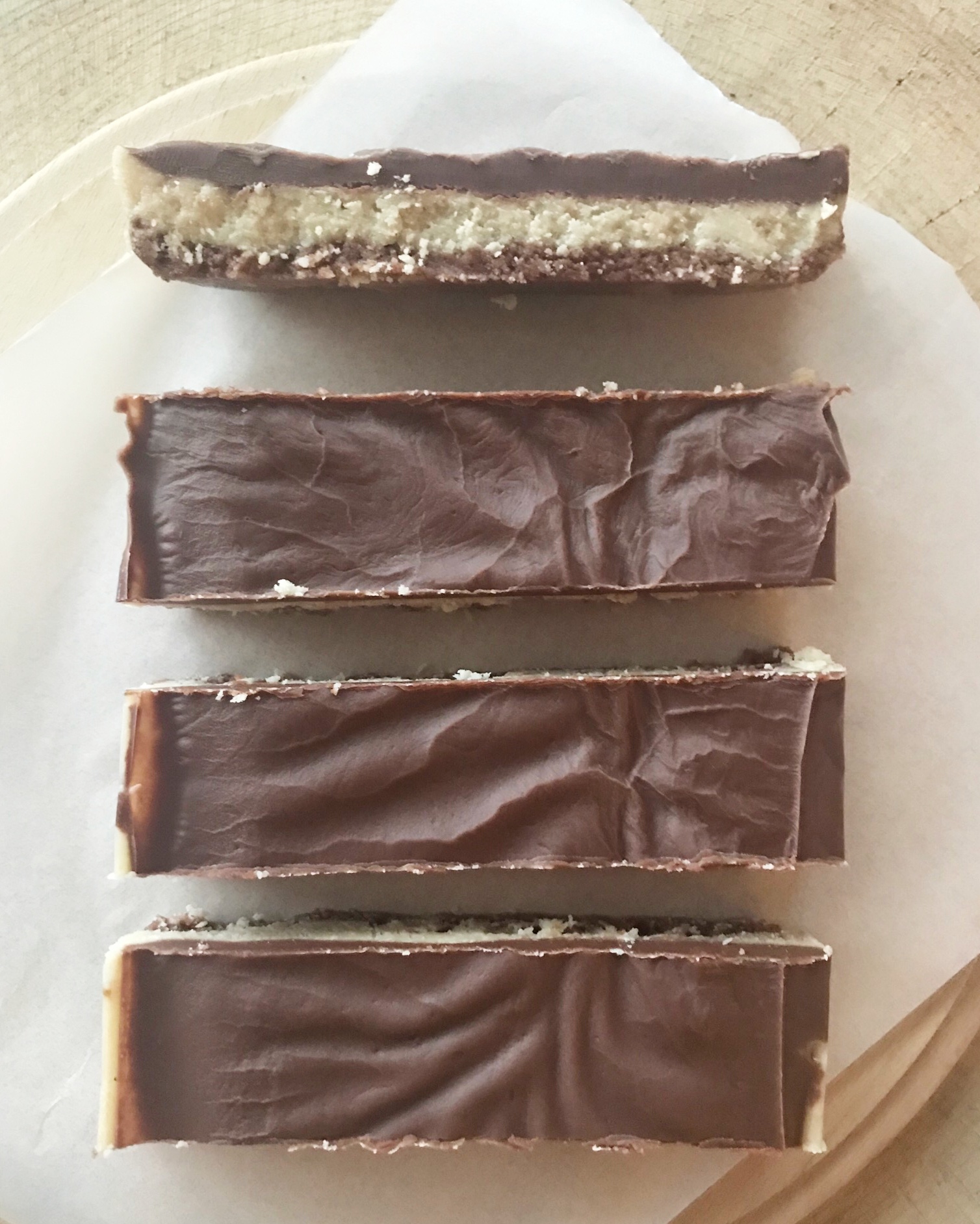 Ingredients
Base
3/4 cup nut meal/flour (walnuts, pecan or almond)
2 Tbsp organic cocoa Powder
1 Tbsp organic coconut Oil
1 Tbsp maple syrup
1/2 cup unsweetened coconut shreds
Middle
3/4 cup raw cashews
3/4 cup unsweetened coconut shreds
1 Tbsp coconut oil
1 Tbsp maple syrup
1/2 tsp vanilla
Option: add 3-4 drops of peppermint essential oil
Top
1/2 cup coconut oil, melted
2 Tbsp organic cocoa powder or 100 gram dark chocolate (melted) – the dark chocolate option will contain more sugar
Directions
Line a 4×6 glass pyrex dish or loaf pan with tin foil.
Melt the coconut oil and mix in the remainder of the base ingredients. Mix thoroughly
Line the bottom of the dish with the base and place in freezer (for 3-5 minutes).
Blend the middle ingredients thoroughly until they are a custard-like consistency.
Spread middle layer over base and place back in the freezer (for 3-5 minutes).
Melt coconut oil and mix in cocoa until smooth OR microwave/bain-marie the chocolate at 50% for 2 minutes, stopping every 30 seconds to stir.
Pour chocolate layer over the top and pop back in the freezer for additional 3 minutes for chocolate to set.
When the bars come out, give them about 5 minutes and then slice. If you're going to eat them within the week, you can store in the fridge. These can also be frozen if you're just enjoying them on occasion!