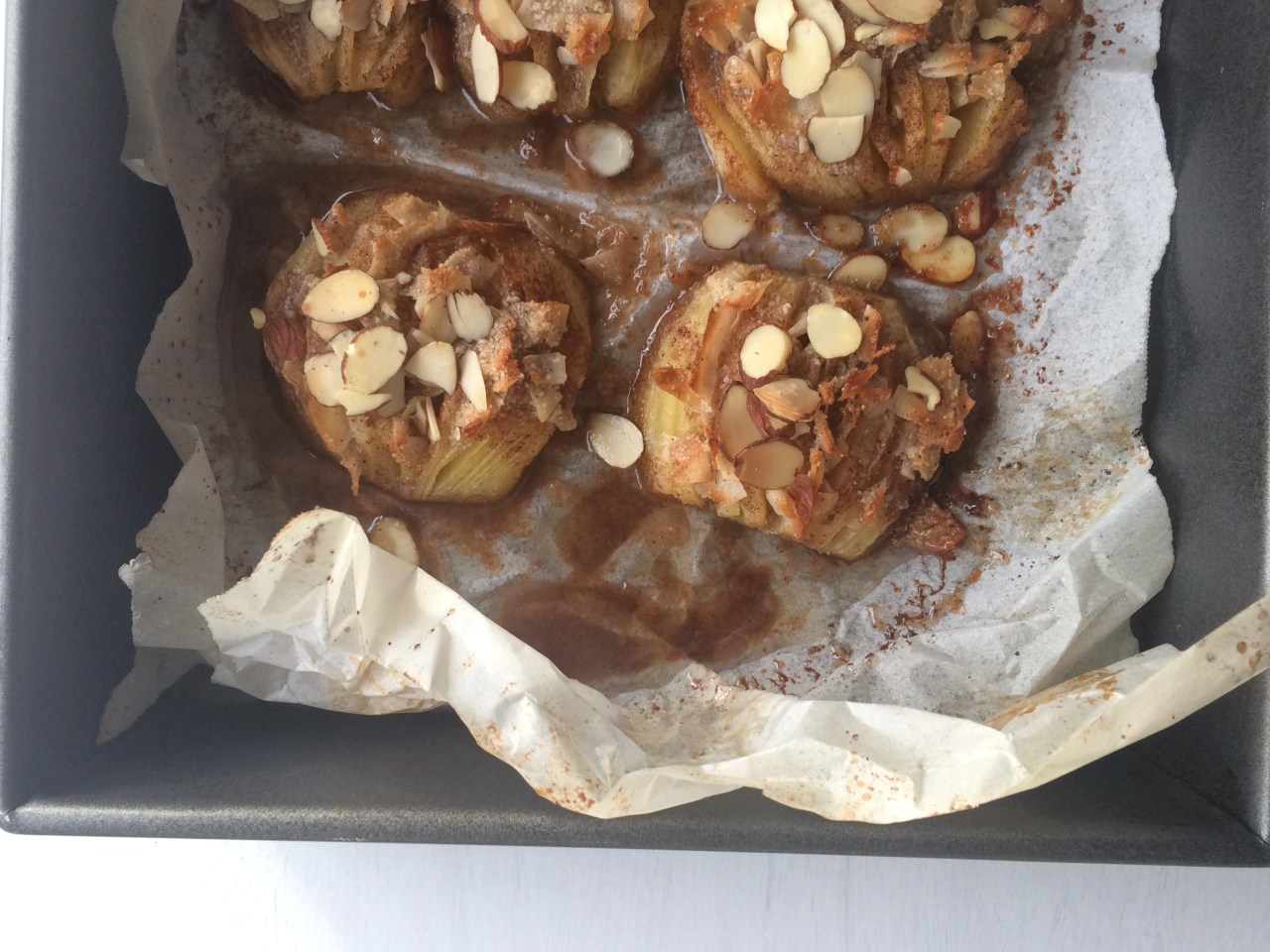 I've been pretty committed about reducing my sugar intake including fruit. I know, we're always told to eat our fruit because they ARE rich in vitamins, minerals, antioxidants, and fibre. However, if you have any blood sugar imbalances, watching your sugar intake is critical in balancing them out.
Most of the women that I work with, and in particular those that have stress in their lives, likely have some form of sugar imbalance going on. That stress hormone cortisol, when at it's peak, has the ability to knock your blood sugar out of whack.
Now, I don't totally eliminate all fruit from my diet. I eat avocados daily but because they are full of plant-based fats so they have the ability to stabilize our blood sugar. And, then, you'll see me top my chia puddings with raspberries and blueberries but limited to 1/4-1/2 cup only.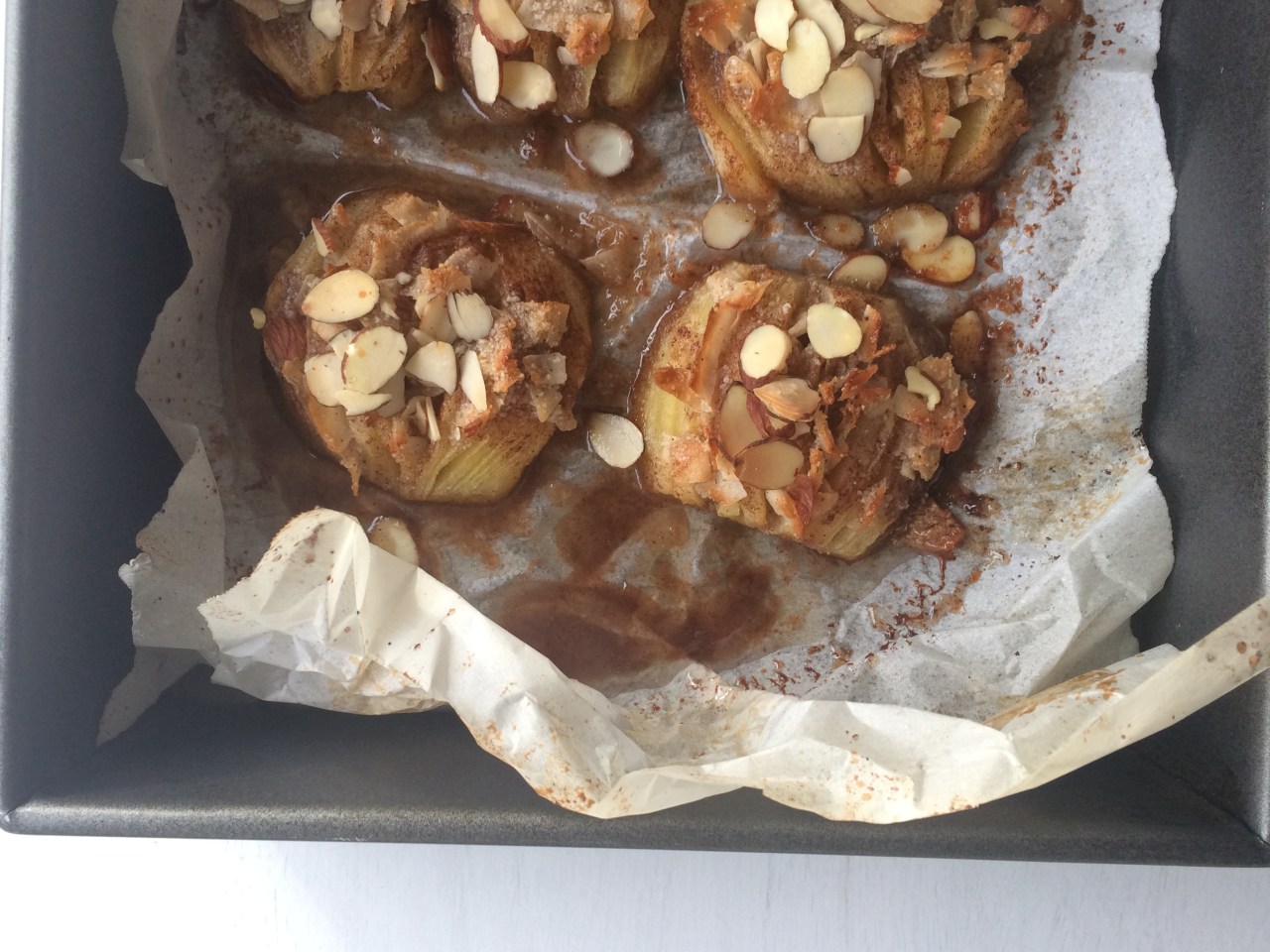 Apples are also a great alternative. They are full of fibre which will help to slow that blood sugar spike. It's even better when you eat it with the skin on!
If you love baked apples or apple sauce, you are going to love this recipe! I actually made it for breakfast and it was divine. It would also be a great desert if you're entertaining with a big 'ol scoop of coconut whip or cream or even coconut ice cream. Yummmm!!!
GRAIN FREE HASSELBACK APPLES
Ingredients
2 large apples (I used Golden Delicious but Pink Lady and Ambrosia would also be great!)
2 tbsp coconut oil, melted
1 tbsp cinnamon
1 tbsp maple syrup or honey
Filling
3 tbsp unsweetened shredded coconut
¾ tsp cinnamon
1/2 tbsp maple syrup or honey
¼ tsp nutmeg
3 tbsp coconut oil
1½ tbsp almond flour
pinch of salt
Toppings
1 can coconut cream
1 tsp maple syrup or honey
¼ tsp cinnamon
¼ cup toasted nuts, chopped
Directions
Preheat the oven to 350 degrees.
Peel the apples, core and slice in half. Place the apples face down on a cutting board and cut ¾ of the way through the apple, continue making slices across the rest of the apple. If they break, no worries.
Combine the melted coconut oil, cinnamon and sweetener in a bowl. Place the sliced apples core side down in a baking dish and liberally brush with the coconut oil, sweetener and cinnamon mixture. Cover the baking dish with tinfoil and bake in the over for 25-30 minutes or until the apples become tender.Remove from the oven and allow the apples to slightly cool. (I lined mine with parchment for less mess)
In a bowl combine the ingredients for the filling. Add 1-2 spoonfuls of the apple juice from the bottom of the pan to thin out the mixture.
Using a fork, carefully place a small amount of the coconut mixture into each of the slits. Once the apples have been stuffed, return the baking dish to the oven and bake for 10 more minutes.
While the apples are cooking, stir the coconut cream, sweetener and cinnamon together.
To serve top each apple with a spoon full of the coconut whip and sprinkle with chopped pecans.