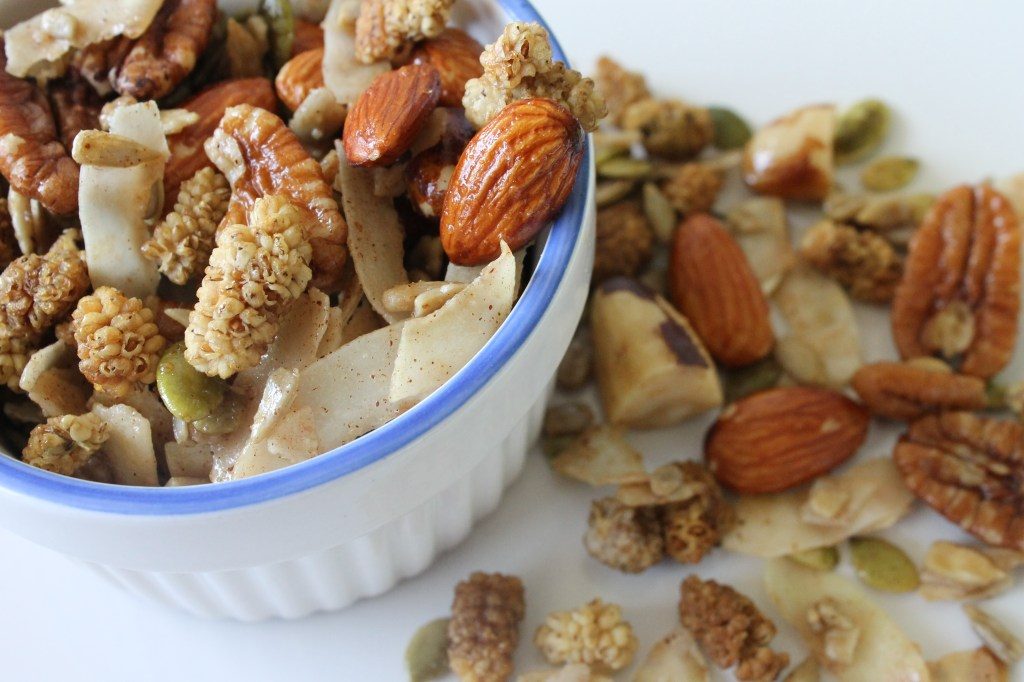 I'm a granola fanatic. Actually, you might even call this a trail mix since there are no oats involved in the making of this recipe So, it could meet both your breakfast and your snack needs!
Have you tried mulberries yet? They're a little odd looking but watch out. They have a lot of benefits:
They contain half the sugar that most dried fruits.
They're subtly sweet with a high level of antioxidants to protect your heart. Watching your sugar? Mulberries are perfect-o.
They're a great source of protein, with four grams of protein in just 1/3 of a cup.
Mulberries are high in fiber, with 20% of your daily fiber needs in just 1/3 of a cup.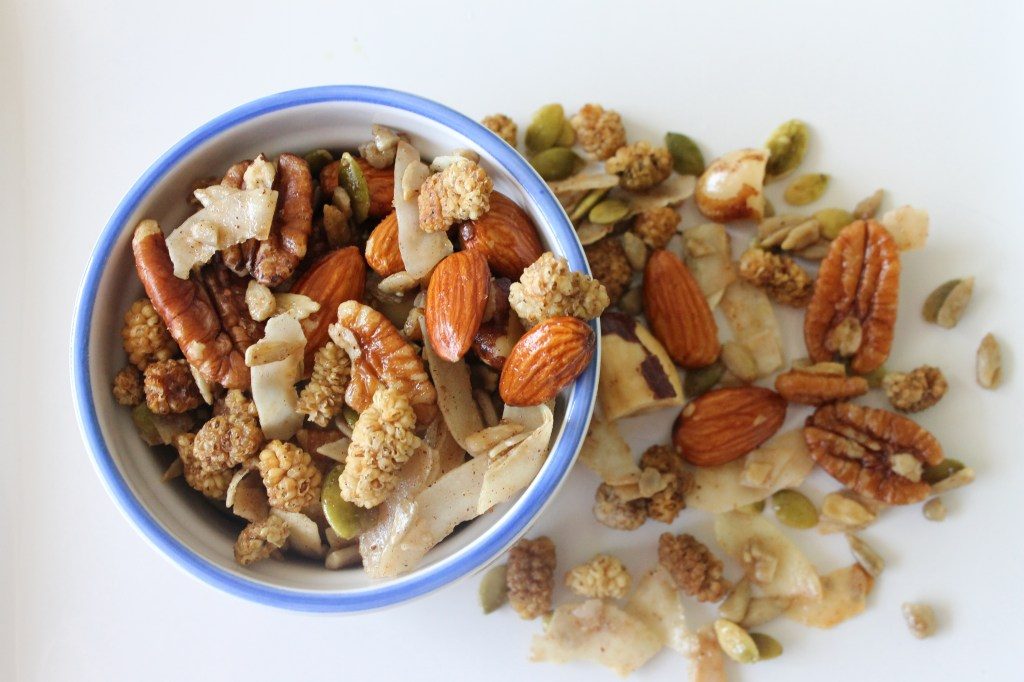 This Crunchy Maple Nut Granola is subtly sweet but the ribbons of coconut adds a little bit more sweetness and some texture. You can mix up the nuts and seeds of your choice and feel free to add any dried fruit you like (make sure they are sulfate free!).
Ingredients
½ C large coconut flakes
¼ C almonds
¼ C brazil nuts
½ C dried white mulberries
¼ C pumpkin seeds
¼ C sunflower seeds
2 tablespoons melted coconut oil
2 tablespoons maple syrup or raw honey
2 teaspoon of cinnamon
Directions
Combine the dry ingredients in a large bowl. Feel free to switch up the nuts and seeds.
Pre-heat the oven to 300 degrees C.
Mix the coconut oil and maple syrup/honey over the nuts, mixing well to ensure everything is coated.
Pour the ingredients out onto a large baking tray or two small trays.
Cook for 30 minutes, stirring half way through keeping an eye out to make sure the granola isn't burning.
Take it out and leave to cool. Store in airtight containers.