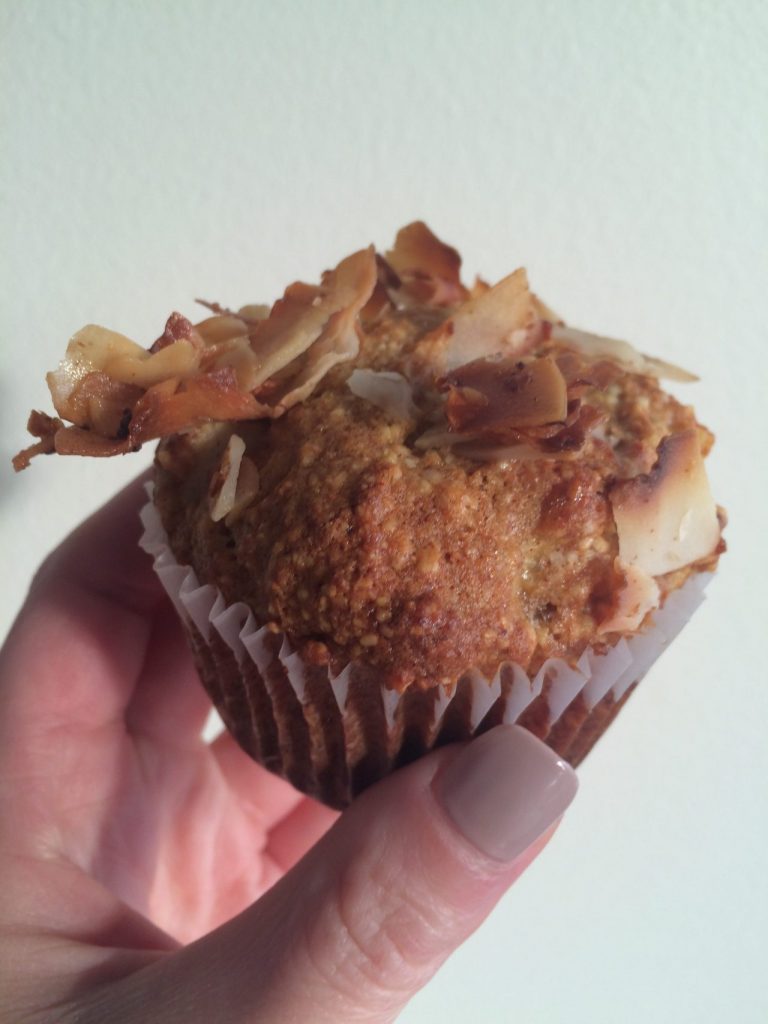 One of the great things about transitioning into the different seasons is the change in flavours. Besides pumpkin, root vegetables, spice, and apples take centre stage.
As you may already know, I limit sugar as much as I can in my own diet. This is primarily to manage my blood-sugar imbalances as a result of a former high stress lifestyle. And, even though I manage my stress pretty good these days, sugar still plays a huge part in me being knocked off that balance beam.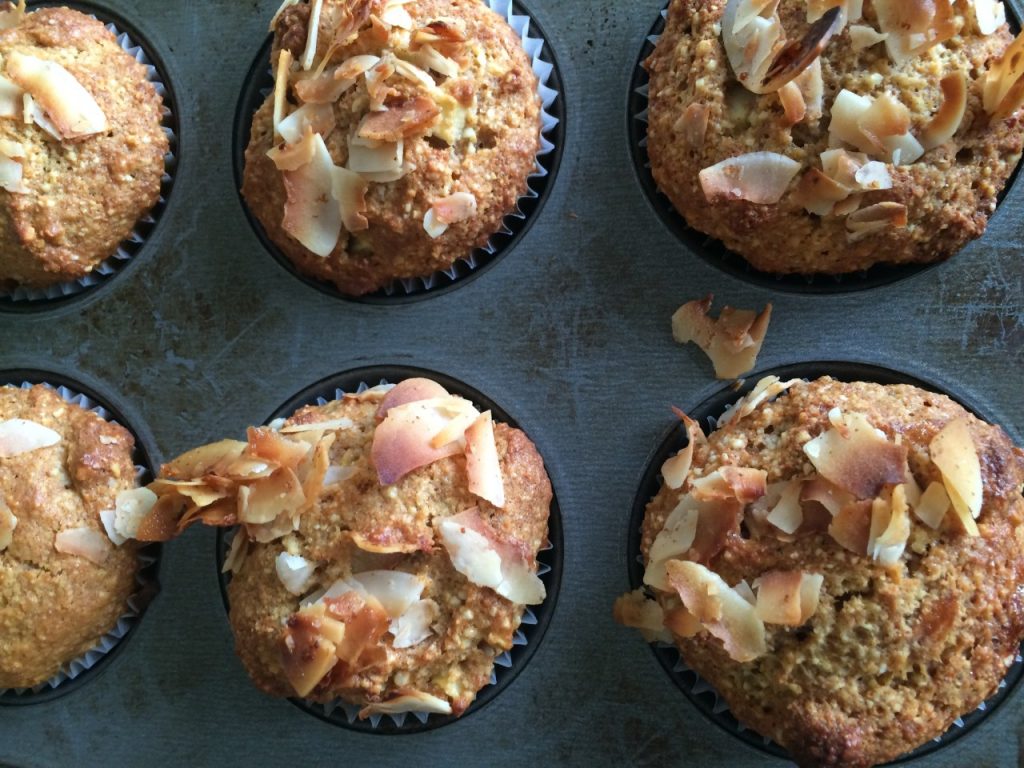 So, apples and low glycemic fruit such as blueberries are really the only fruit that I eat. Oh, and copious amounts of avocados! Check out this Grain Free (and vegan!) Hasselback Apple recipe for either breakfast or desert!
Now onto the recipe for Grain Free Chai Spiced Apple Muffins
This grain free muffins are easily digestible and a perfect warm winter treat!
Ingredients
1 cup + 3 tbsp of almond flour
1 green apple, peeled and cut into small pieces
1/4 cup of coconut oil
3 organic eggs
3 tbsp of maple syrup (or honey)
1/2 tsp baking soda
1/2 tsp baking powder
1/2 tbsp cinnamon
1/2 tsp ginger
Pinch each of cardamom, nutmeg, and clove
1/4 tsp of sea salt
Coconut ribbons for topping
Directions
– Pre-heat oven to 350 degree oven.
– Mix all dry ingredients together along with apple pieces.
– Whisk eggs and add to melted coconut oil.
– Mix wet ingredients into dry.
– Pour into 6-8 muffin liners.
– Top with the coconut ribbons.
– Bake in the oven for about 20-25 minutes.
That's it! Enjoy!