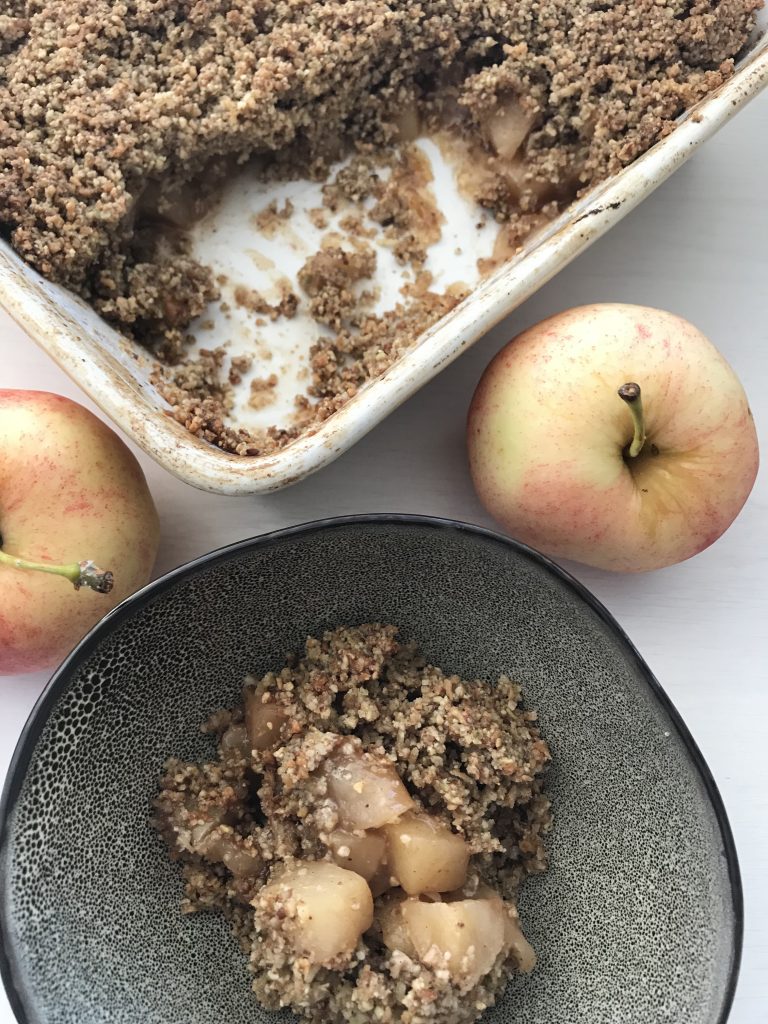 Nothing says Fall like an 🍁 Apple Crisp 🍁. Except for a lot of us, an oaty mixture, as yummy as it tastes, does some serious damage to the gut. And, for most of those "caramely' crumbles, they're so full of sugar that they give us a big swoop of energy at the beginning, but make us crash and burn afterwards.
But, this crumble is different. It is loaded with nuts, seeds, and coconut for better digestion and blood sugar. I actually pair it with some dairy free coconut yoghurt!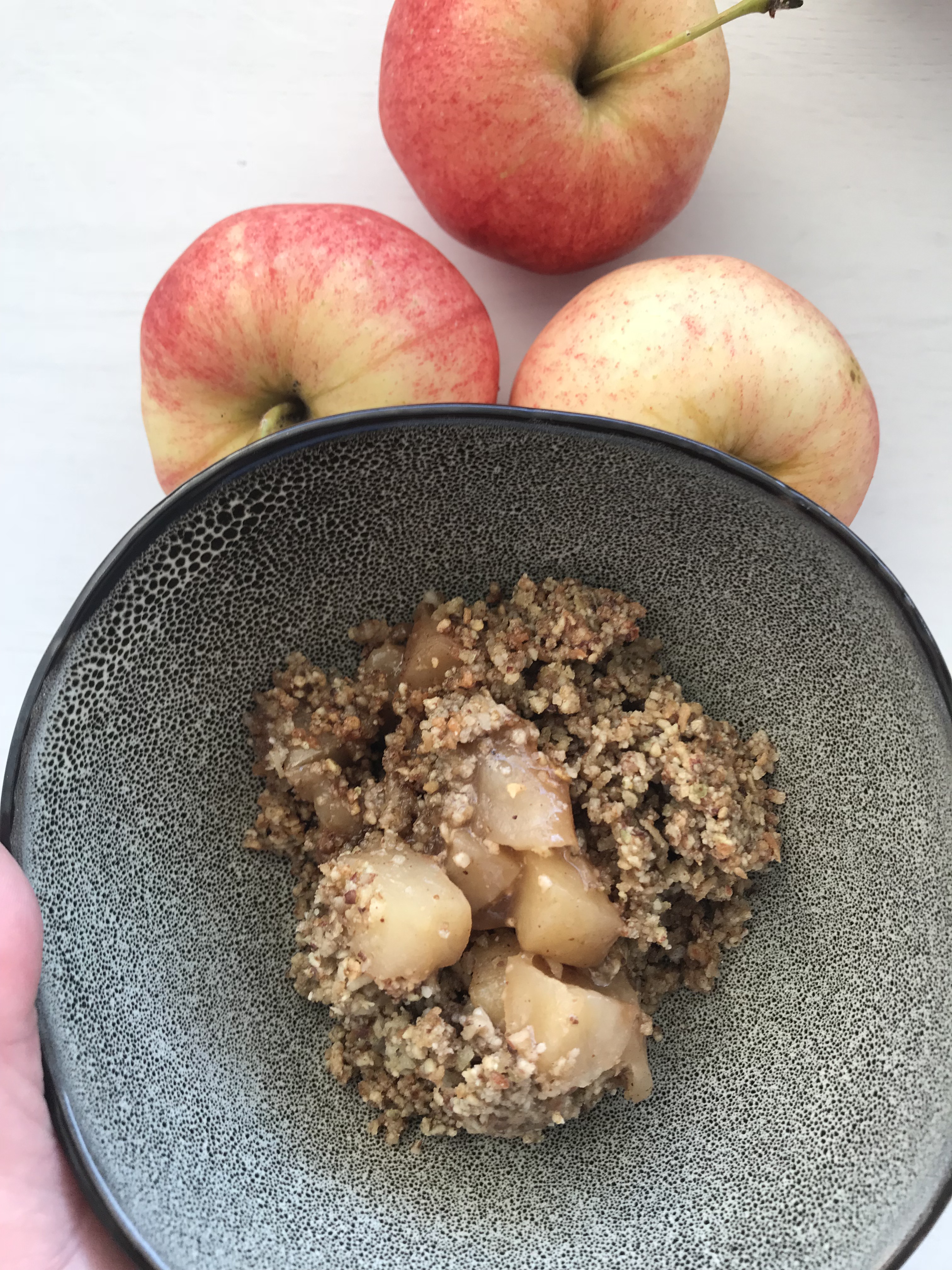 Grain Free Apple Crisp
6 organic apples, peeled
2 T arrowroot powder
1 tsp cinnamon
1/4 tsp nutmeg
2 T coconut sugar
2 T of water
For topping:
1 cup ground nuts/seeds
1 cup coconut shreds
3 T ground flax
2 T coconut sugar
Pinch of salt
1/2 cup ghee, butter or coconut oil
Directions:
Peel and chop apples and toss in arrowroot powder, cinnamon, nutmeg a 2 T of coconut sugar. Pour into baking pan.
Grind nuts and seeds to resemble sand. Add coconut, flax, sugar, a dash of cinnamon and pinch of salt until incorporated.
Add the fat (ghee/butter/coconut) until combined.
Layer on top of apples and bake for 20 minutes covered and another 20 minutes uncovered.
Save the recipe and send me a pic when you make it!