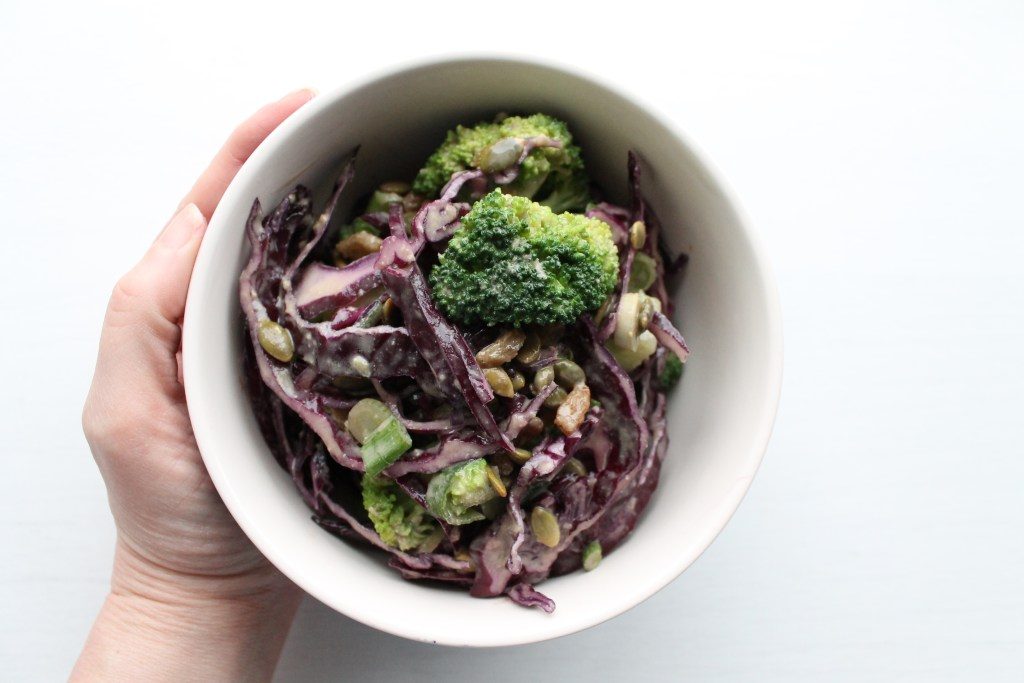 I was thinking about all of you this morning and your New Year's Resolutions.  For some of you, it may be going well and for others, maybe not so much??
So, I wanted to share my mantra for you: I will choose things that make me feel good!  I will choose things that will make me fell goooood!!!  Before you take a bite of that food, ask yourself that question and see what comes up.  This has always worked for me because you instinctively begin to train your body to react to what is put in front of it.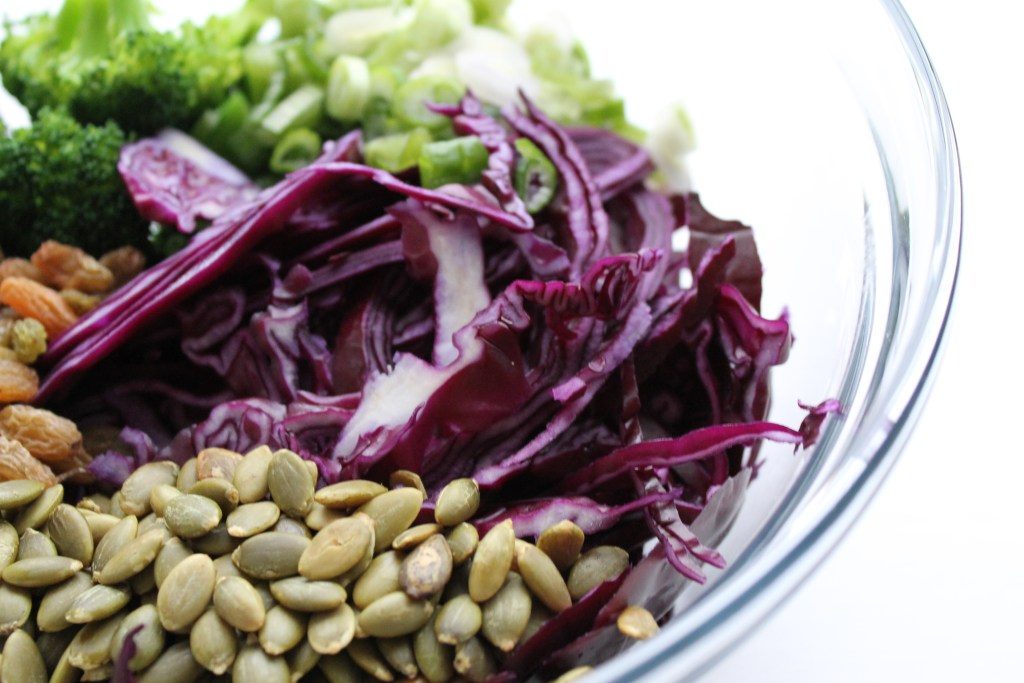 And, it's not just food. This can totally translate into our relationships.  I find that this becomes a realization the older we get.  I've had to release a few relationships in my own life and although it is hard, you have to look at what and who is holding you back in your life.
But, let's get real. You can make healthy food can taste insanely great.  Like this Glowing Detox Salad with Creamy Pumpkin Seed Dressing!  This is clean recipe that your body will easily digest and use as energy.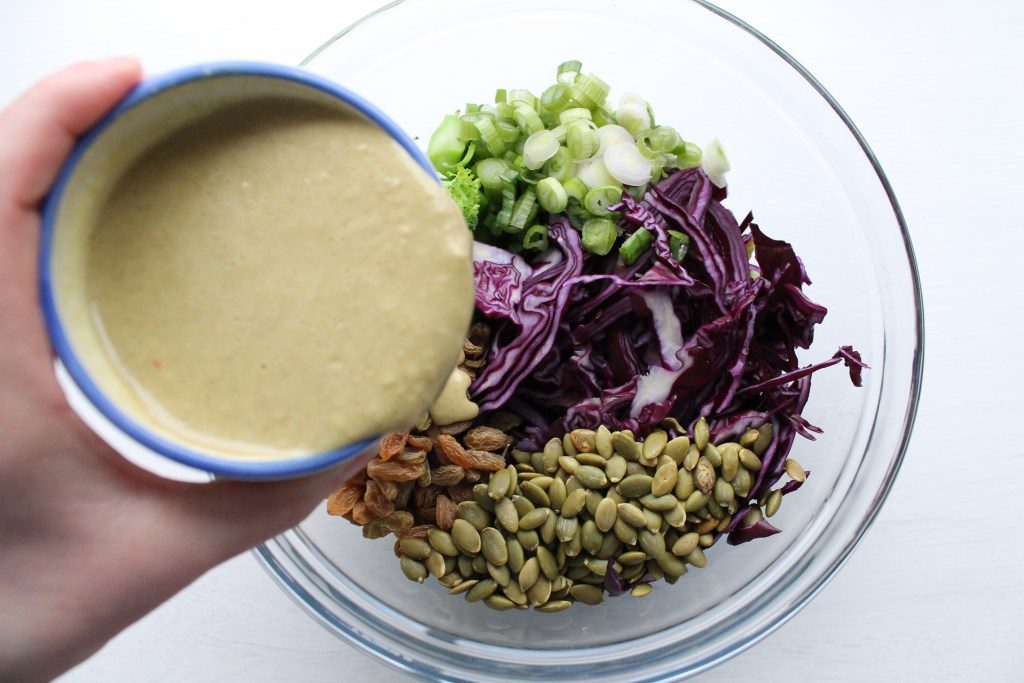 This salad is meant to make you glow from the inside out.  Here's why:
Red cabbage, with it's vibrant purple colour, is loaded with antioxidants which help to protect our cells from nasty free radicals.
Pumpkin seeds have high amounts of zinc which helps to protect cell membranes, helps to maintain high amounts of collagen and can really help if you have acne because of its anti-inflammatory properties.
Broccoli is rich in alpha lipoic acid (ALA). Because of its high concentration of antioxidants that fight the free radicals that cause aging, ALA is one of the most powerful anti-aging agents available. It also acts as an anti-inflammatory, decreasing under-eye circles, puffiness, redness and blotches, all while minimizing the appearance of wrinkles.
This recipe is damn tasty especially with this dressing. You'll want to like the bowl!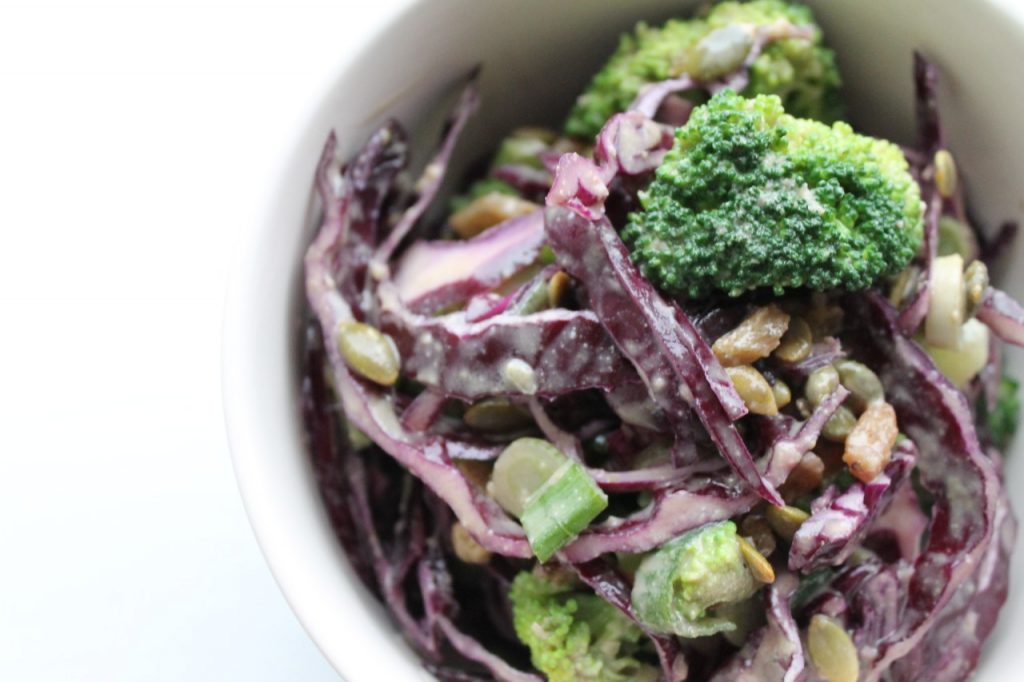 ingredients
2 cups broccoli, chopped into small florets
2 cups shredded red cabbage
1/2 cup toasted pumpkin seeds
1/2 raisins
3 spring onions, chopped green onions
dressing
1/2 cup of fresh orange juice
2 limes, juiced
2 T of pumpkin seed butter or even almond butter
2 T of organic white miso
2 T of sweet onion
3 T of olive oil
directions
Steam broccoli florets for 3 minutes and put into ice bath to chill. Allow to dry. Add to a bowl with the salad ingredients. (You could do raw broccoli but I find it better to digest when it's slightly steamed)
In a food processor, process all dressing ingredients until fully incorporated.
Add to salad and enjoy!
Note: if you are using this for lunches, I recommend not dressing the salad. So I always recommend making extra of the dressing and just drizzle on before you eat!