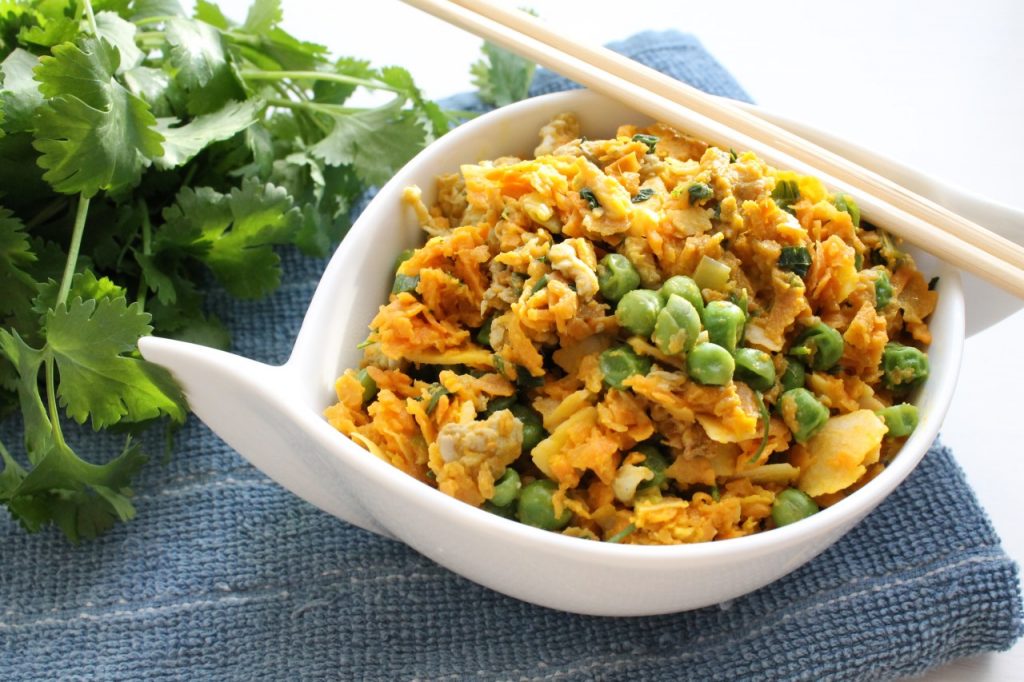 This is a rice-less meal that uses shredded sweet potatoes as the "rice" with an Asian-inspired twist. Sweet potatoes are a low glycemic starch and it is rich in vitamin A. We've amped this recipe up with the addition of toasted coconut for extra fiber and heart-healthy fats. Feel free to add additional vegetables or pair with a salad. This is a recipe that takes minutes to make which is ideal for those nights that you are short on time.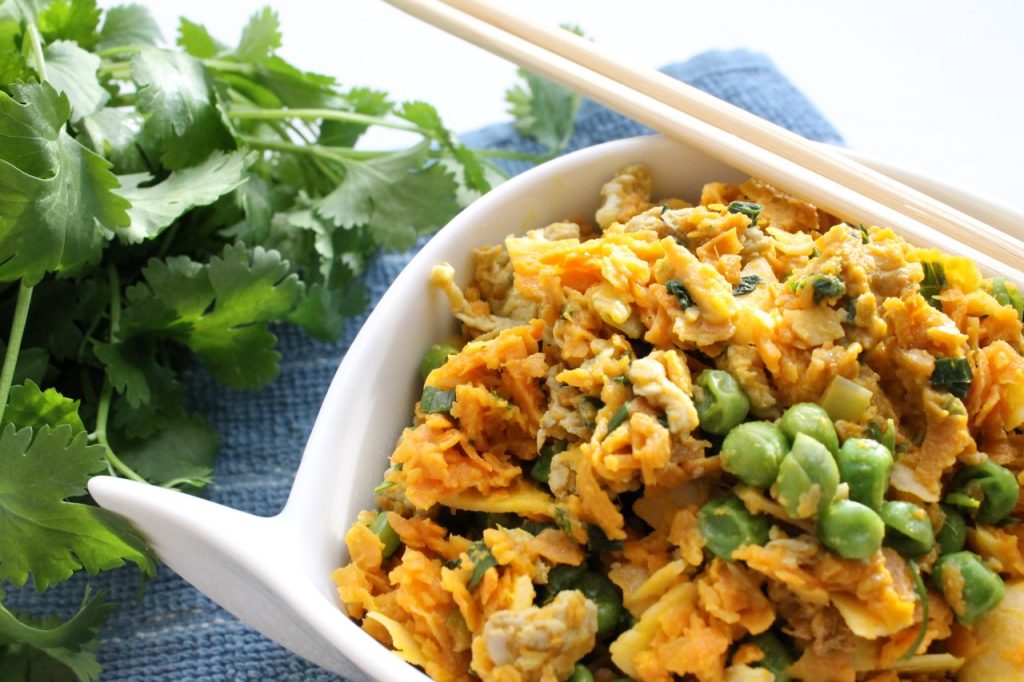 ingredients
2 large sweet potatoes, peeled. (about 4 cups grated)
2 tbsp if coconut oil
½ cup vegetable broth, low-sodium (or chicken broth, if not vegetarian)
2 organic eggs, beaten
1 cup cooked green peas
½ cup of toasted, unsweetened desiccated coconut (or regular)
1 bunch of spring onions
2 tsp low-sodium soy sauce (gluten free ideally)
½ tablespoon of minced fresh garlic
½ bunch of cilantro, loosely chopped
Salt and pepper, to taste
Sesame oil, to taste (optional)
Directions:
Grate the potatoes with a coarse cheese grater.
In a large skillet, place in your oil. Then, add in the whites of the onions and garlic. Let cook for 2 minutes and then add in the sweet potato rice. Season with salt and pepper and stir to combine. Stirring frequently, let cook for 1 minute. Then, add in the broth and stir. Let reduce fully.
While the rice is reducing, place a medium skillet over medium heat and pour in eggs. Scramble and set aside.
Once the rice has reduced, taste. If still crunchy, stir and let cook for another 2 minutes. When done, fold in the egg and peas. Add in the soy sauce, toasted coconut, cilantro, green onion greens and sesame oil and toss everything to combine. Once combined, divide into bowls and enjoy!