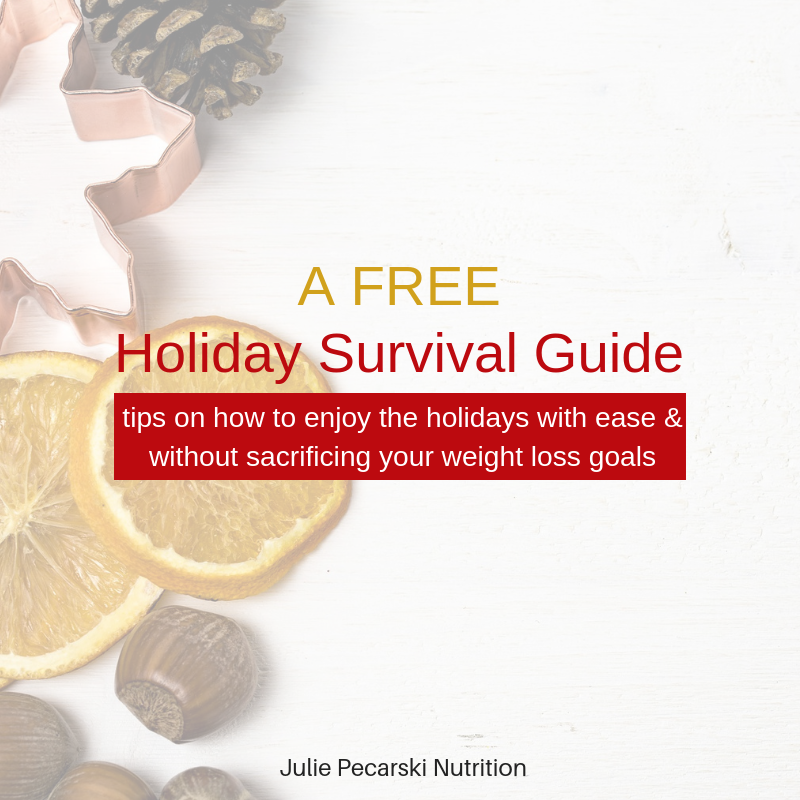 This post is a module from my recent holiday edition of my 5 Day Sugar Free Challenge that I thought you would find very valuable as we roll into the holidays. I want to help you navigate the holiday party with ease and where you're not going to squash your weight loss goals.
Now, let me be real here: my platform is not about restriction. That means, I truly believe that you can enjoy yourself without restriction. At the same time, I don't want you to set yourself too far back that you lose sight on your ultimate goal which may be weight loss, changing your relationship with carbs or just simply making better food choices.
If you know that I have a work event or an outing with friends that may involve drinks, then I recommend a few things:
1. Leading up to the event, eat as clean as you can. This means eating ample vegetables, and moderate amounts of healthy fats and protein. These key ingredients will help to stabilize blood sugar making you less likely to binge eat at the holiday buffet.
2. If you're having a few adult drinks, try to balance that out with better food choices (which I'll show you in the guide). But, listen, if there's fresh pasta on the menu and nothing else, then you do what you have to do and focus on the next step (#3).
3. The following morning after an event/outing, drink some water with lemon or raw apple cider vinegar to help cleanse the system. Then ensure that you eat a protein-based breakfast and lunch with plenty of vegetables to balance out blood sugar.
I've outlined how to survive the holiday party for you in the guide below during this holiday season and beyond.
CLICK HERE TO DOWNLOAD HOLIDAY SURVIVAL GUIDE
PS. If you missed the 5 Day Sugar Free Challenge, I'm launch it again in January to help you detox from the holidays. You can get on the early list HERE.
PSS. Make sure you head over to the Facebook group where I share soooo much content on fat loss, weight loss recipes and more. JOIN HERE.