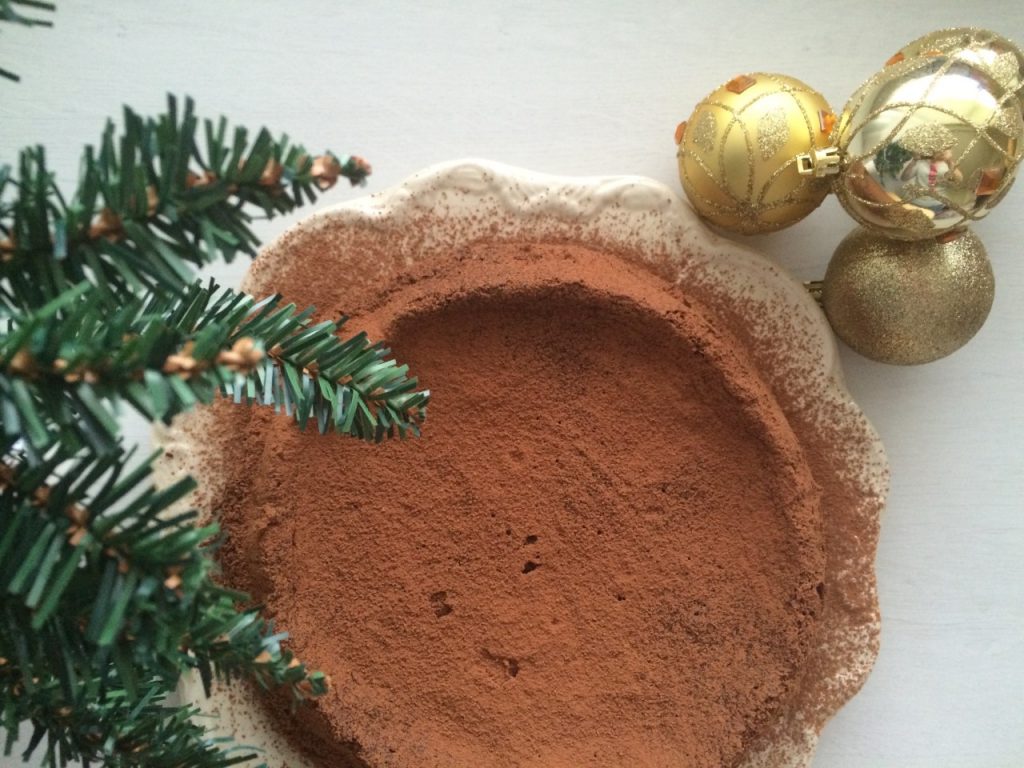 The only time that you'll find me in the kitchen making desert is when I have company coming over. Sooooo, we had company over!
My friend Chanel is flying off to Italy later this month as she got accepted into an art school.  She's an amazing artist so I was thrilled to hear the news.
Chocolate was in order then.  This Flourless Chocolate Cake with Whiskey Cherries is gluten and dairy free!  It looks rich but it is not a heavy desert and it is incredibly easy to make. Top it off with some coconut whipped cream.  Don't know how to make it, here's the recipe:
Place a full fat can of coconut milk in your fridge overnight.  When you're ready, open it and scoop all the fat out of the can and put into a mixing bowl (the water can be used for smoothies the next day). Take the cream and whip it like you would a whipped cream. It works exactly the same!  I just add some vanilla bean and maple syrup.
Now onto the recipe for the cake.  You're gonna love it!
ingredients:
6 tablespoons organic unsalted butter, plus more for pan
8 ounces dark chocolate, finely chopped
6 large eggs, separated
1/4 cup granulated sugar
Cocoa Powder or Confectioners' sugar, for dusting
Coconut whipped cream, for serving
1/2 cup of frozen cherries soaked in whiskey or bourbon for at least 1 hour
directions:
1) Preheat the oven to 275 degrees with the rack in the center. Butter the bottom and sides of a 9-inch springform pan. Set aside.
2) Place butter and chocolate in a large heatproof bowl and microwave in 30-second increments, stirring each time, until completely melted. Let cool slightly. Whisk in egg yolks.
3) In a large bowl (or standup mixer), beat egg whites until soft peaks form. Gradually add granulated sugar, and continue beating until glossy stiff peaks form.
4) Whisk 1/4 of the egg whites into the chocolate mixture; then gently fold in remaining egg whites.
5) Pour batter into the prepared pan, and smooth the top with a rubber spatula.
6) Bake until the cake pulls away from the sides of the pan and is set in the center, 45 to 50 minutes. 7) Cool completely on a wire rack; remove sides of pan.
8) Serve at room temperature, dusted with cacao powder (or confectioners sugar).
9) Top with a few whiskey soaked cherries and coconut whipped cream.