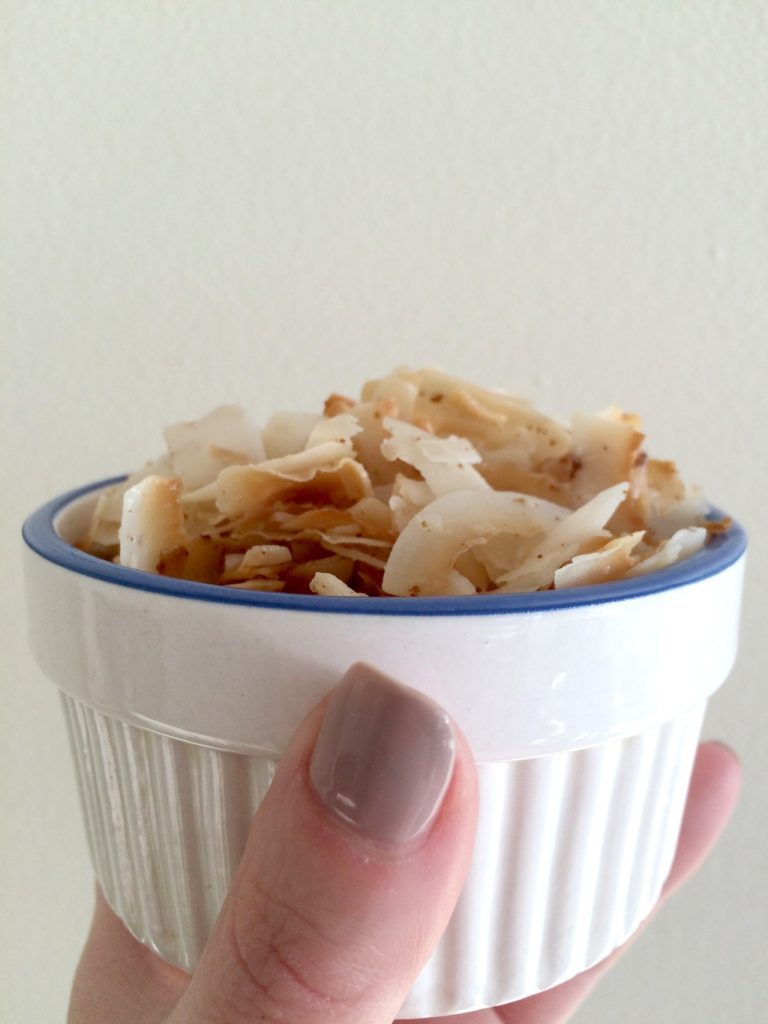 I just finished a wicked awesome weekend with three of my gal pals. We stayed in a hotel, invited a psychic over to give us readings, sipped on champagne, and stayed up way too late. But, it was so much fun and so needed.
Now, we were cooped up in one of our hotel rooms as the second room was being used for our reading. We were certainly occupied with "catching up" but I knew that we need some treats to snack on while we waiting.
I made some of my favourite Organic Rosemary Lemon Popcorn and I had to make my Easy Sweet & Salty Coconut Chips.
Am I right in saying that the store bought chips are super expensive for just a handful of chips? Plus, coconut chips are high in good healthy fats and fibre.
Here's the recipe…
Ingredients:
3 cups of organic desiccated coconut flakes
1/3 cup of melted coconut oil
1/2 tsp of sea salt
1 tbsp of coconut sugar (optional)
Directions:
Preheat oven to 250 degrees.
Mix all ingredients together and spread out evenly on a large parchment lined baking tray.
Bake in oven for 8-12 minutes, stirring every 3-4 minutes ensuring that the coconut does not burn.
Let coconut chips cool and store in jars.
These coconut chips are an awesome snack. But, they also make a great addition to trail mix, topping onto of yoghurt, smoothie bowls or oatmeal.