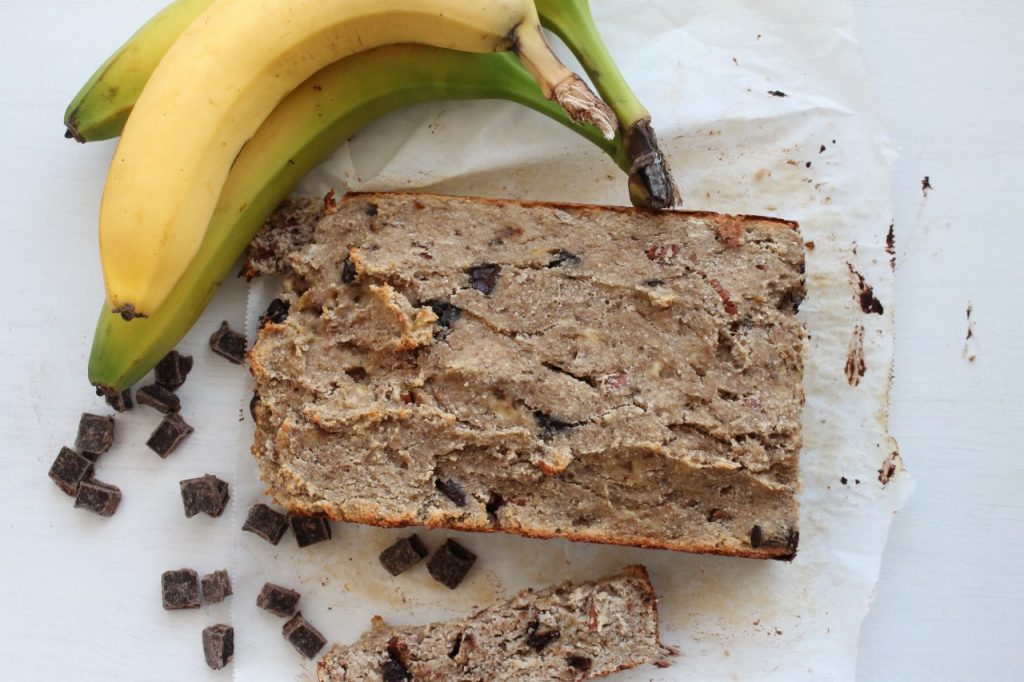 Happy belated New Year! I am so looking forward to 2016.  The past year had a few bumps along the way. I actually fell asleep at 9:30 pm on New Year's Eve – what a way to ring in the new year right?  And, hope it's not a sign of what 2016 has in order as I have so many desires for this year.
I didn't make any new years resolutions but if you're interested you might want to take peek at this post where I talk about the book that changed my perspective on goal setting.  It's a real game changer.
Now, onto this post that is totally paleo, grain free and vegetarian. You are going to love this moist Dark Chocolate Walnut Coconut Flour Bread.  In a few short weeks, I'm also going to share the best nut butter in the world but I'm still perfecting it!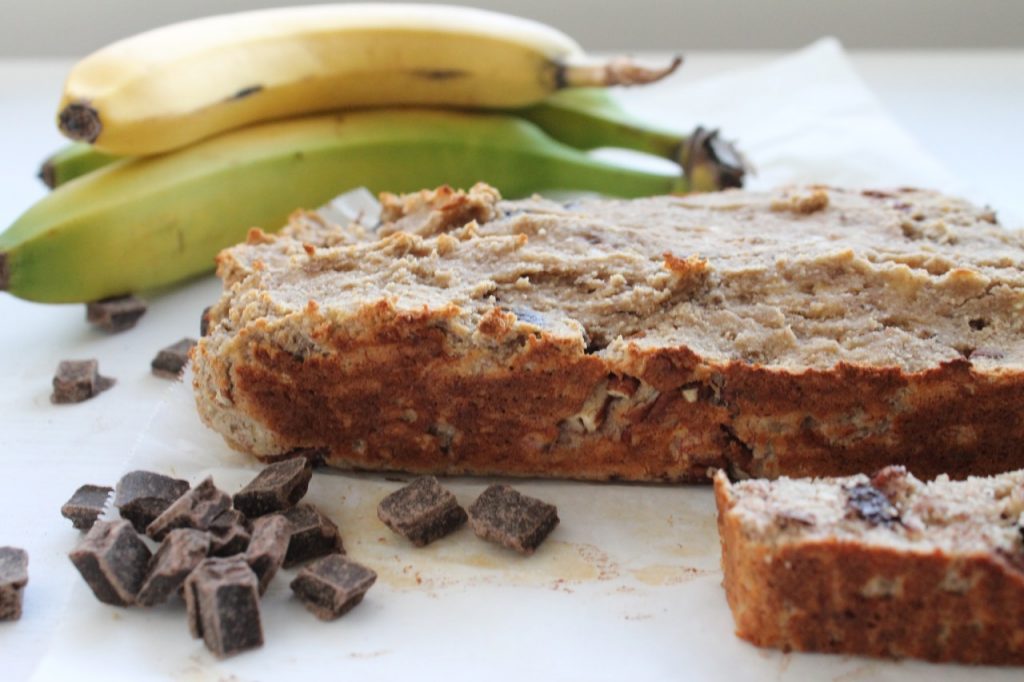 Ingredients
3 medium ripe bananas, mashed
1 teaspoon vanilla extract
1/4 cup tahini (or a mild nut butter like almond)
2 organic eggs, at room temperature
1/2 cup coconut flour
1/2 teaspoon baking soda
1/2 teaspoon baking powder
1/2 teaspoon cinnamon
1/3 teaspoon nutmeg
1/4 teaspoon salt
1/2 cup dark chocolate chips
1/2 cup of walnuts, chopped (or any nut/seed of choice)
Directions
– Preheat oven to 350 degrees F. Line a 9×5 inch loaf pan with parchment paper.
– In a bowl, combine mashed bananas, vanilla, eggs and tahini; mix until smooth and well combined.
– In separate bowl, mix together coconut flour, baking soda, baking powder, cinnamon, nutmeg and salt; fold into wet ingredients until combined. Fold in chocolate chip and walnuts.
– Pour batter into prepared pan and smooth top. Bake for 25-35 minutes or until tester inserted into center comes out clean.
– Remove from oven and cool for 20 minutes, remove bread from pan and place on cutting board to cool completely.
ENJOY!