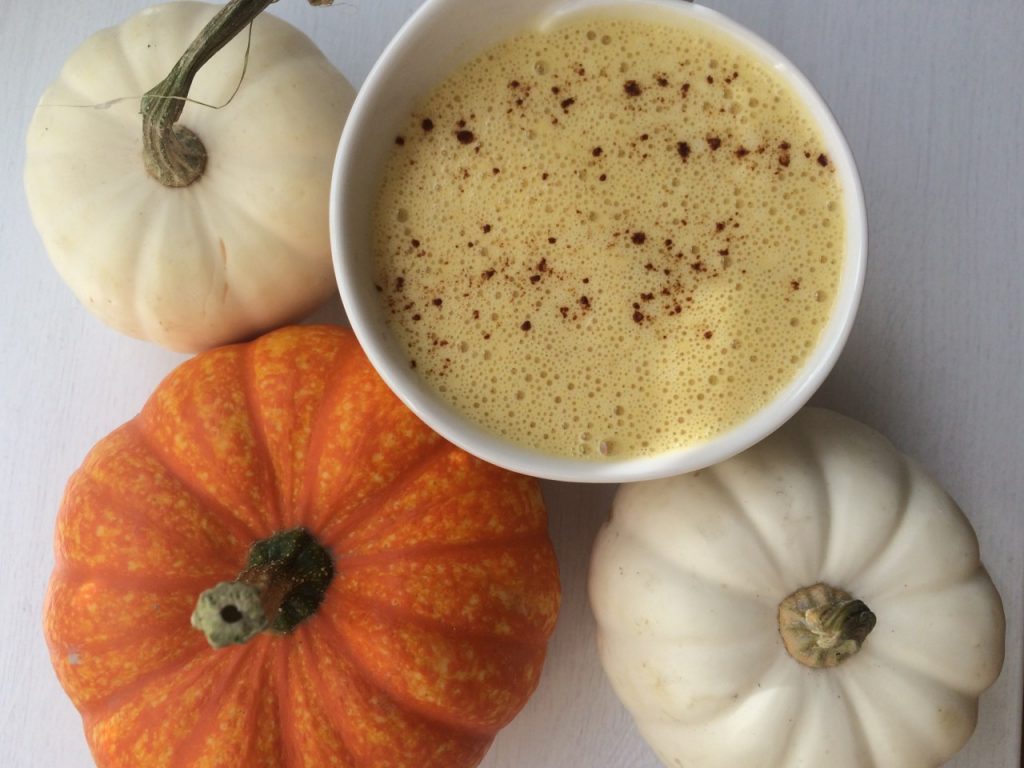 I'm dropping in quickly this Saturday morning before I hit the gym.  I just wanted to share this simple and quick recipe – Diary Free Pumpkin Spiced Almond Milk. When I was back from my recent trip down to Arizona and Sante Fe, we did a little stop over to Trader Joe's.  It's a great place to grab organic produce, organic dairy, and even organic canned foods and it's affordable.
I got my hands on one of TJ's fall seasonal products which was their Spiced Pumpkin Almond Milk.  When I woke up the next morning for work, I was dying to add a splash into my bullet-proof coffee.  YUM!
Now, I normally stray off most fruit as I try to watch my sugar intake as I am quite sensitive to sugar.  But, if you're not like me, pumpkin is an amazing source of Vitamin A and a great immune system booster which is great in the fall and winter.  But, come on, this bevie screams Fall doesn't it?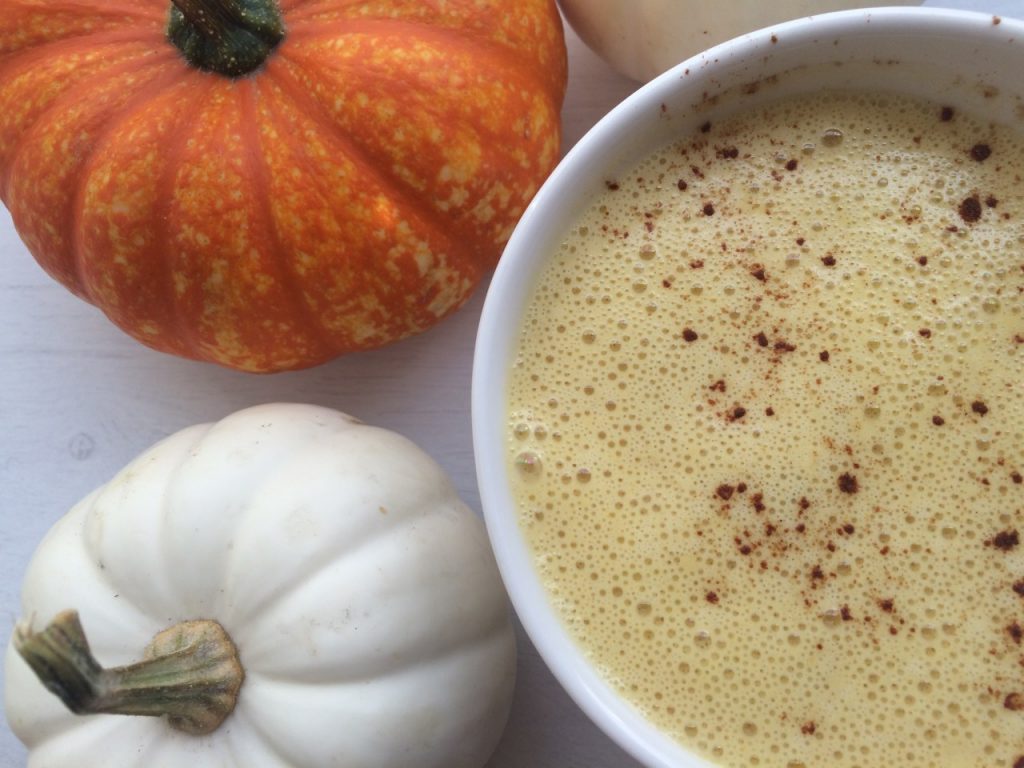 ingredients
1 1/4 cup of non-dairy milk (I like mine with almond, cashew or coconut)
1/3 cup of organic pumpkin puree
3 dates
1 tsp of cinnamon
1/4 tsp of ground ginger
Pinch of sea salt
Optional: 1 scoop of collagen (for protein and fat)
directions
Pour all ingredients into a blender and blend. I warm this up on the stove and drink it on it's own or you can also add a shot of espresso or brewed coffee.