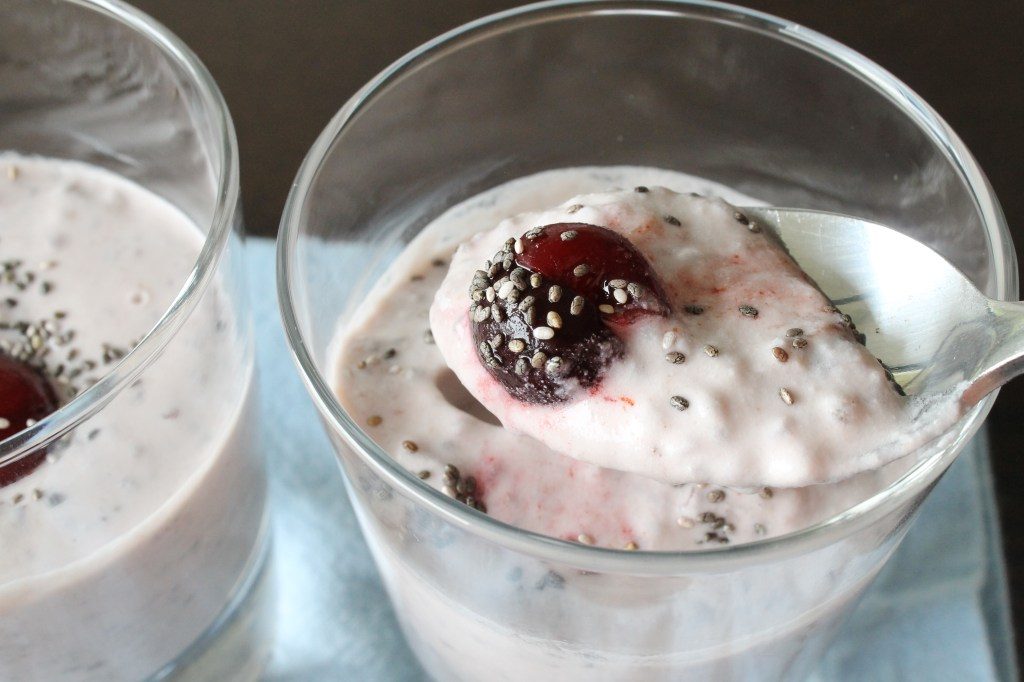 If you are looking for an easy dessert, this is it.  This 3 Ingredient Coconut Berry Mousse is dairy free and gluten free.
How the heck do you make a dairy free mousse?  Coconut milk and chia seeds!  It is essential to use full fat coconut milk for richness or else it won't have the consistency of mousse.  And, because it is decadent, you really don't need to eat a lot (unless you want to, like I did).
Chia seeds are full of protein, fibre and essential fats making it the world's best superfood (in my opinion of course!).
Enjoy!
Ingredients
1 can of full fat coconut milk
2 T of chia seeds
1 cup of semi-thawed frozen fruit of choice (I used cherries!)
Instructions
In a blender, pulse the coconut milk, fruit and chia seeds, just to break up the fruit a bit.
Taste the mixture for sweetness and add stevia if required.
Store in the fridge in individual cups for at least 2 hours and serve!