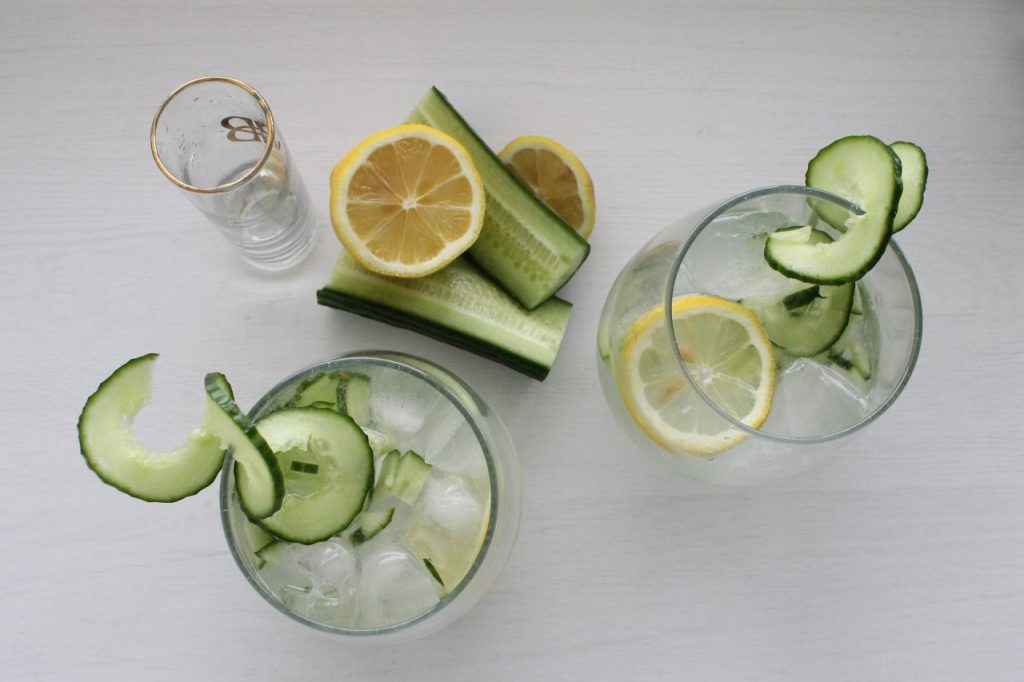 I want to quickly share the recipe for this Cucumber Gin Collins. With the upcoming long weekend, this is the perfect summer cocktail that is refreshing and surprisingly good for your skin.  Now, if you don't drink alcohol, then skip that step. It will taste just as good!
I prefer to drink gin simply because it has botanicals which can provide some beneficial properties, in moderation of course! Juniper berries are considered an antioxidant which can help to combat free radicals.
Cucumber is full of nutrients but it's also hydrating so it's a nice combination, not to mention that it's a great snack in between sips.  Cucumber is also loaded with two ingredients that are beneficial for healthy digestion: water and fibre.
Out of all the alcohols that you can consider (spirits versus wine), gin is a lower calorie alcohol making it a much better choice then a glass of wine! And, the golden rule for me is the clearer the alcohol, the better.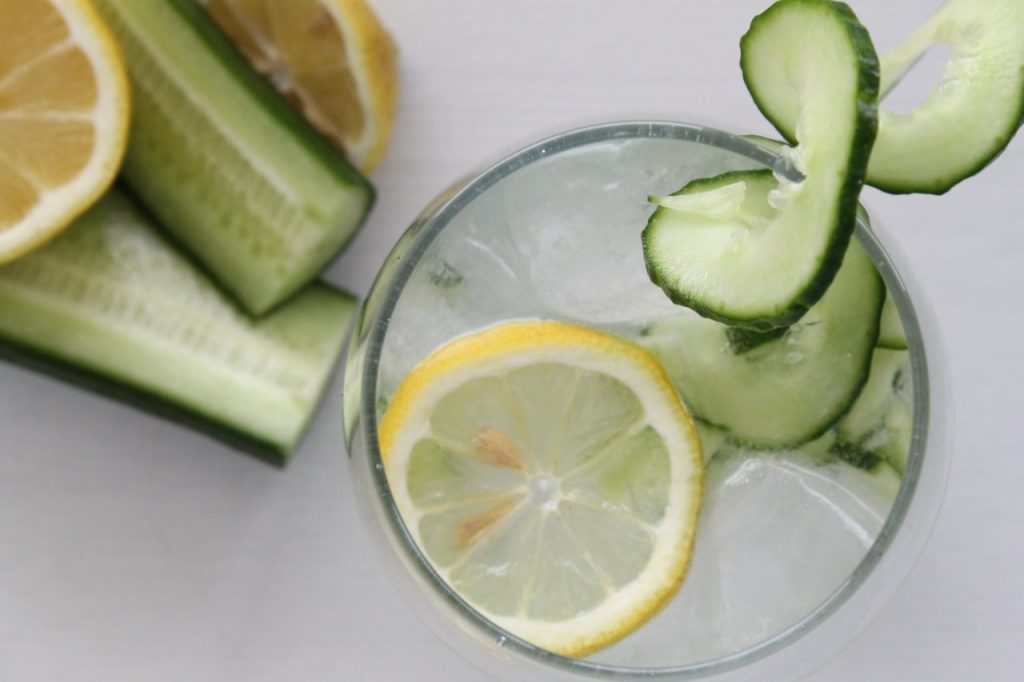 Enjoy your weekend friends!  We're nearing the end of the summer (ugh!) so let's enjoy it!
Cucumber Gin Collins
Ingredients
1/2 cup chopped cucumber
1 T of lime juice
1 T of lemon juice
1.5 ounces of gin (*you can also use vodka)
1/3 cup of sparkling water
A few slices of cucumber (for garnish)
Directions
Muddle the cucumber in a cocktail shaker until most of the juice has been released from the cucumber.
Add the lemon and lime juice, gin, and lots of ice.
Shake for 30 seconds, then pour into a rocks glass with ice. Top off with sparkling water.
Garnish with slices of cucumber.