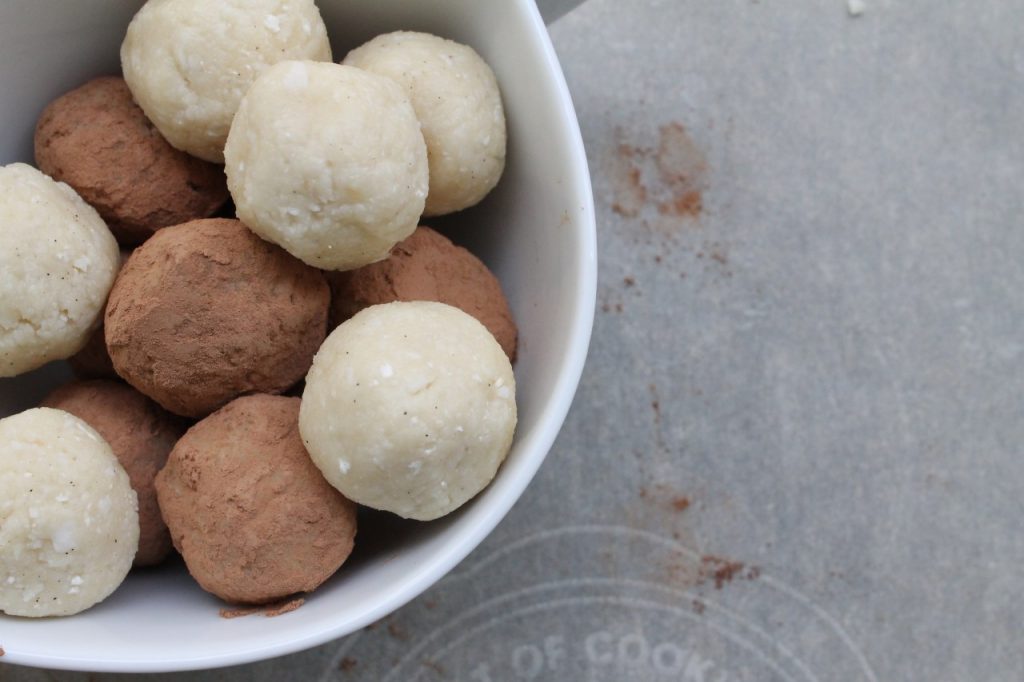 I first have the say that I often make raw chocolates and cookies similar to these.  And, the first person stealing them out of the fridge/freezer is my man, James.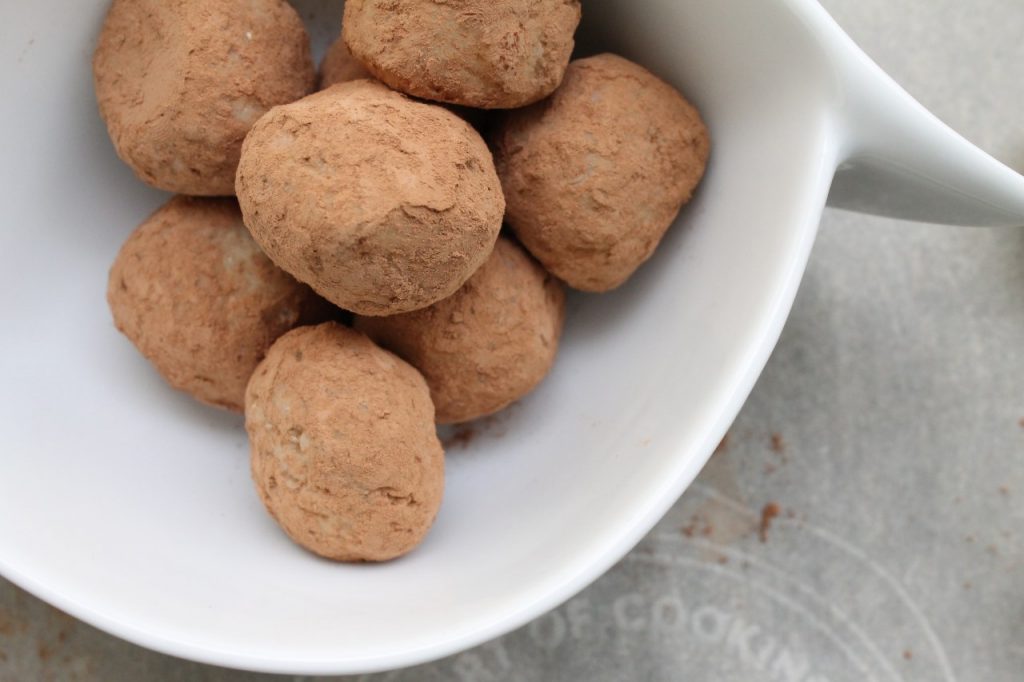 Macaroons are typically made with egg whites and then baked. These, of course, have no eggs and they are simply refrigerated until they are set. For the most part, they are made with mostly raw ingredients, like the coconut and cacao.
They are also high in fibre and made with non refined sweeteners.  What makes the consistency is the coconut cream which is my favourite thing to eat by the spoonful.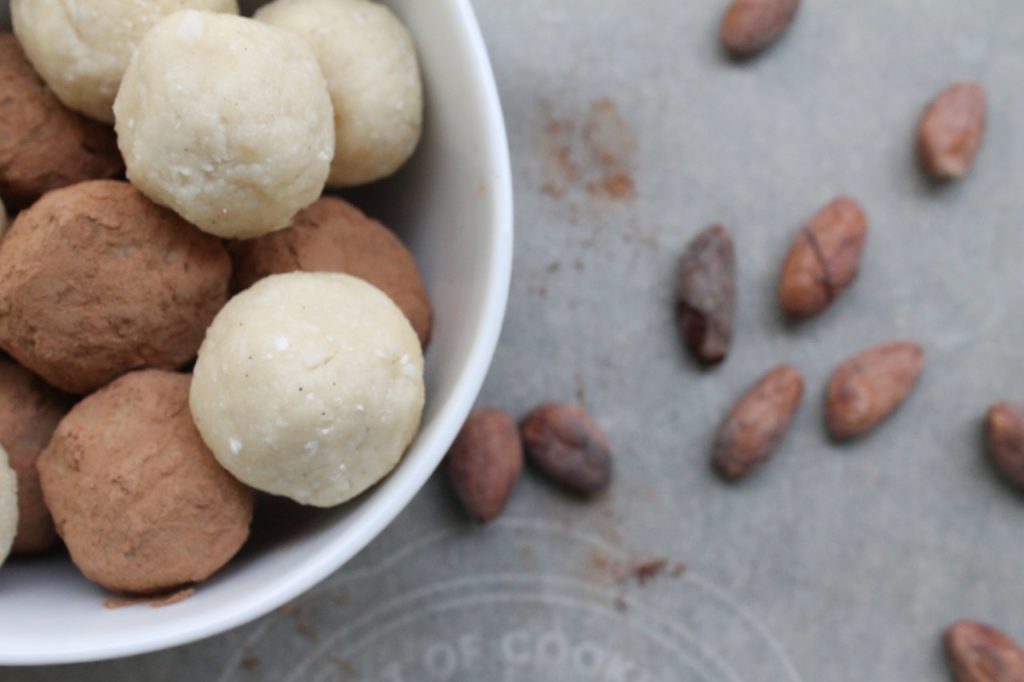 You could dip these in melted chocolate but in an effort to reduce the sugar, I thought a light dusting raw cacao was a better idea.  But, hey, if your into the melted chocolate, you do it girl!!!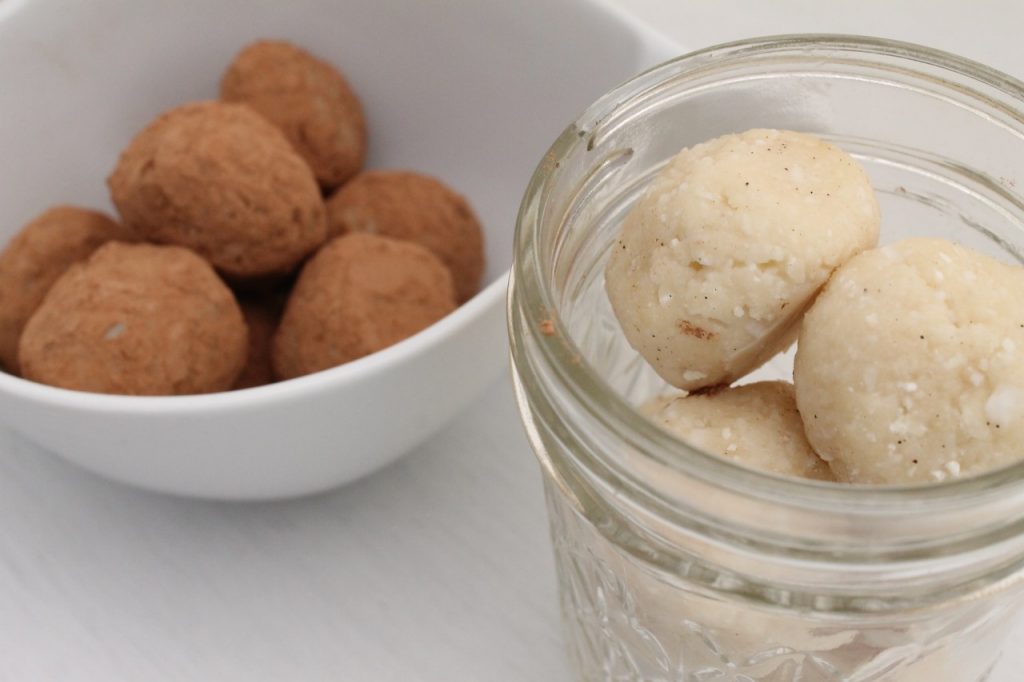 Chocolate and Vanilla Coconut Macaroons
Ingredients
2 cups organic unsweetened, shredded coconut
1/2 cup almond meal
1 teaspoon pure vanilla extract
1/2 teaspoon sea salt
1/4 cup maple syrup
1 cup shredded coconut
1/4 cup cacao powder
1/4 teaspoon vanilla extract
pinch of sea salt
Directions
Add the 2 cups of shredded coconut to a food processor, and blend until you get a smooth coconut butter. Ensure you scrape down the sides.
Add the almond meal, vanilla extract, salt, and maple syrup. Process until well combined.
Add in the 1 cup of shredded coconut, and pulse 4-5 times to ensure that there is still some texture.
Use a spoon, measuring spoon or a mini ice cream scoop to form the macaroons. Place the macaroons on a parchment-lined cookie sheet and store in the fridge to set (about 20 minutes).
Remove the macaroons from the fridge and toss into the cocao powder.
Store the macaroons in the fridge or freezer allowing them to sit out a few minutes before serving.