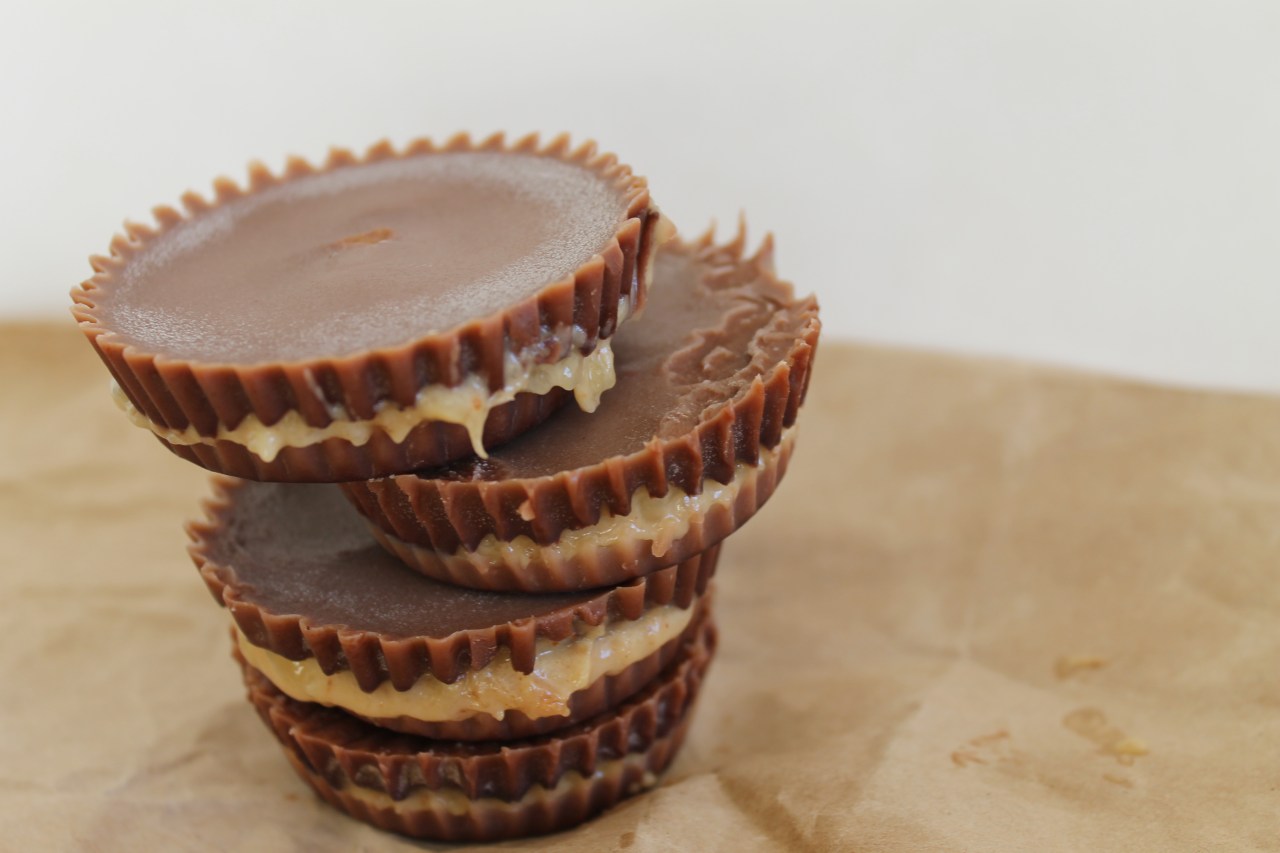 I made these Chocolate Banana Nut Butter Cups for my sweetie, James. These are actually a bit of a switch up from the Protein Peanut Butter Cups that I posted when I first started my blog 5 years ago. James loves them! So, imagine when I revise them and do two things to really impress him:
1) Create an oooey and gooey centre and,
2) Create that amazing centre with banana that actually turns into a caramel-like flavour.
See what I mean?
a note here: I used peanut butter but if PB is not your thing, any nut butter will do. But, I don't want to neglect those with nut allergens. Assuming that you are not allergic to coconut oil, tahini would be a great alternative.
Ingredients
1/4 cup of raw cacao powder (not cocoa)
3/4 cup virgin coconut oil, melted
15 stevia drops OR 3 tablespoons of honey or maple syrup
1/2 a large banana or 1 small banana
2 tbsp peanut butter (or another nut or seed butter)
Directions
Line a muffin tin with muffin liners. This can make about 6-8 large cups but you can also make smaller bites as well.
Melt the first 3 ingredients in a small sauce pan until the coconut oil is melted and all the ingredients are incorporated. Set aside to cool.
Pour about 1.5 tablespoons of the oil/chocolate mixture into the bottom of each tin. Place into the freezer for 12-15 minutes to set.
In the meantime, mash the banana and add the nut/seed butter and mix thoroughly.
Take the muffin tin out of the freezer and add about 1 heaping tablespoon of the mixture and smooth out evenly.
Take the remaining oil/chocolate mixture and pour about 1.5 tablespoons to cover the nut/banana mixture.
These can be placed into the fridge to set and can hold for about 1 week if refrigerated. I freeze all of my cups and before eating, I leave out for about 10 minutes prior to eating so that the filling returns to that ooey and gooey texture. They're delish, I promise!