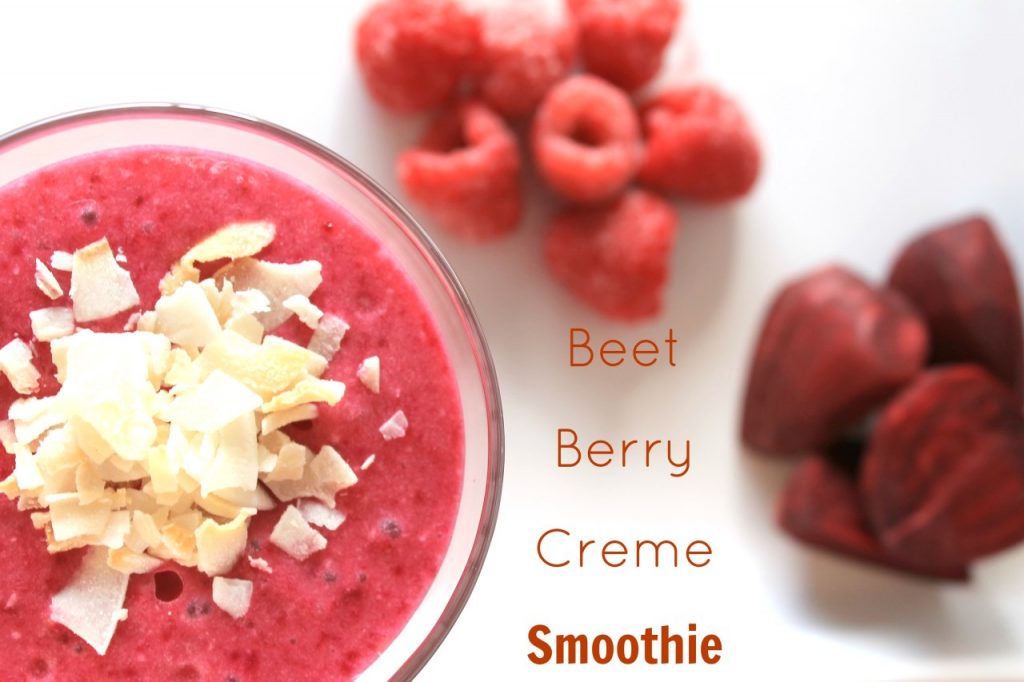 I know what you must be thinking – beets in a smoothie? Trust me when I say that, not only is this a nutrient dense smoothie, it is also sweet, tart and tastes amazing!
Beets are in full swing this fall and it's one of my favourite root vegetables. Naturally sweet, beets are high in antioxidants like immune-boosting vitamin C, which is critical during cold and flu season. Make ahead tip: grab some beets, chop into quarters and roast covered in a 375-degree oven for 1 hour. Once cooled, peel and freeze.
Raspberries are also high in antioxidants and you may be surprised to hear that one cup of fresh raspberries contains about 1.5 g of protein! They are also lower in sugar and high in fiber, making it helpful when trying to watch your weight.
Ingredients:
1 can of organic coconut milk (full fat or light)
3/4 cup of frozen raspberries
1 small red beet (use the frozen beets or you can use a raw beet chopped into small pieces)
1 banana
1 tsp. organic coconut flakes and a little extra for garnishing
Place ingredients in a blender and blend until smooth. Enjoy!