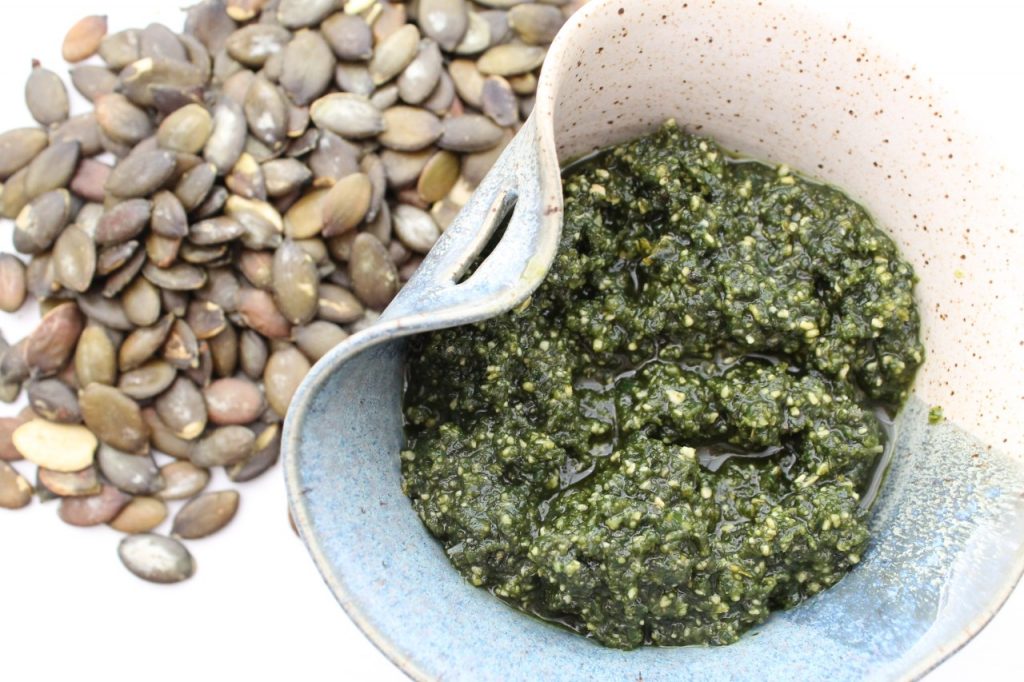 I'm ready for Spring. Like, ready yesterday!!! How about yourself? I think even my digestive system is confused. Normally, when the weather starts to warm up, I start craving more raw foods but that hasn't quite happened to me yet. We have been having constant rain in Vancouver and I know that other parts of Canada and the U.S are experiencing boughts of snow. Isn't that cray-cray?
Eating with the seasons is not a new concept. It makes total sense. Our digestive systems slow in the winter and that is why we often crave slow, cooked foods that are easy for the stomach to digest. In the summer, you may be naturally inclined to eat more raw foods. That's why I love this recipe since it can be the best partner for both those types of foods!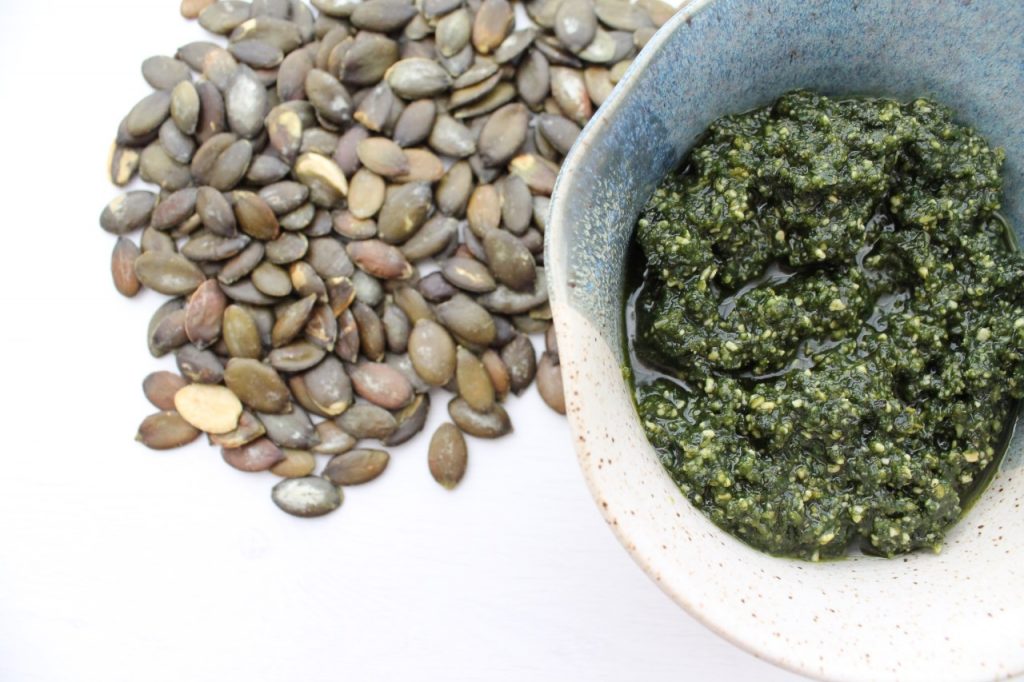 I'm a die-hard pesto lover.  I just love the simplicity of it – basil, nuts, garlic and olive oil. Now, most pestos use parmesan cheese and that's what gives it that extra punch of flavour.  But, for years, I've replaced the parmesan cheese with nutritional yeast.  It's still so amazing.
Pesto is just so simple to make and it really can turn up your pasta in a big way.  I even put it on top of grilled or sautéed veggies, or put it on top of some grilled chicken. Amazing!
In this recipe, I replaced the typical pine nuts (I actually often use cashews for their creamy texture) with pumpkin seeds. Not only does it add a greener hue to the cause, it has some many more nutritional benefits.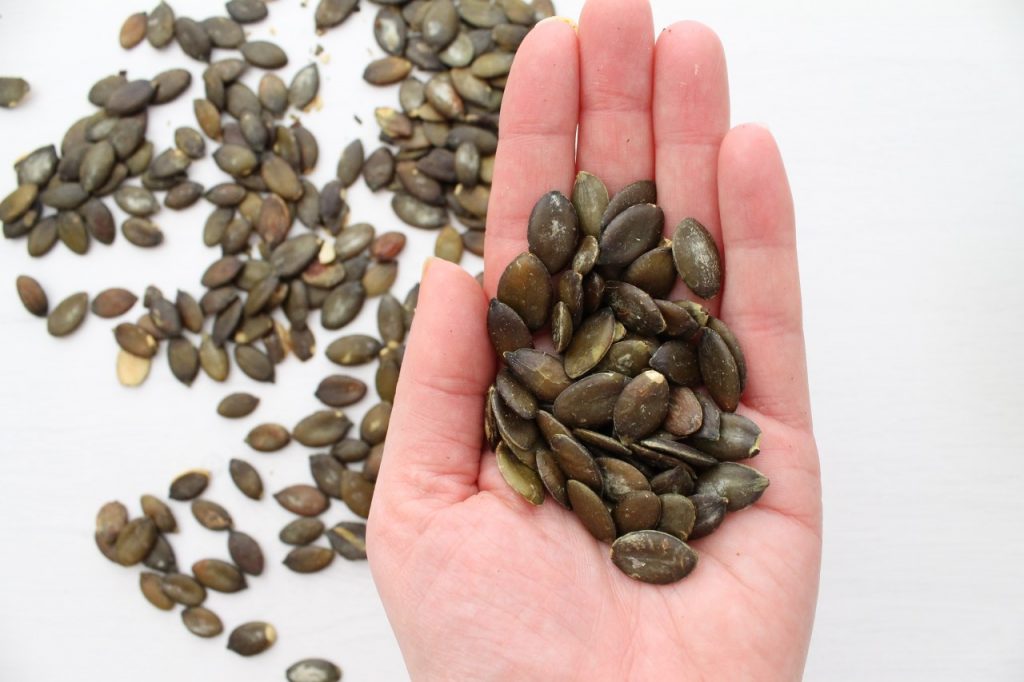 Pumpkin seeds are:
Loaded with magnesium with is great for heart health
Zinc which is terrific for our immune system
Plant-based Omega-3 Fats and,
It's even got Tryptophan that aids in a restful sleep
Basil Pumpkin Seed Pesto
ingredients
1 cup pumpkin seeds (toasted in a 350 degree oven for 15 minutes)
2 cups of fresh basil
3 gloves of garlic
1/4 cup of nutritional yeast
1 cup (or more) of olive oil
1 tbsp of lemon zest
1 tsp of sea salt
directions
Pulse pumpkin seeds, basil, and garlic cloves until until all ingredients are chopped.
Continue processing and slowly drizzle the olive oil until everything is smooth. Depending on how loose or creamy you want the pesto, you can add more olive oil.
Add the sea salt, lemon zest, and nutritional yeast.
This pesto is great on pasta, naturally. However, I love this pesto on top of veggies or chicken!