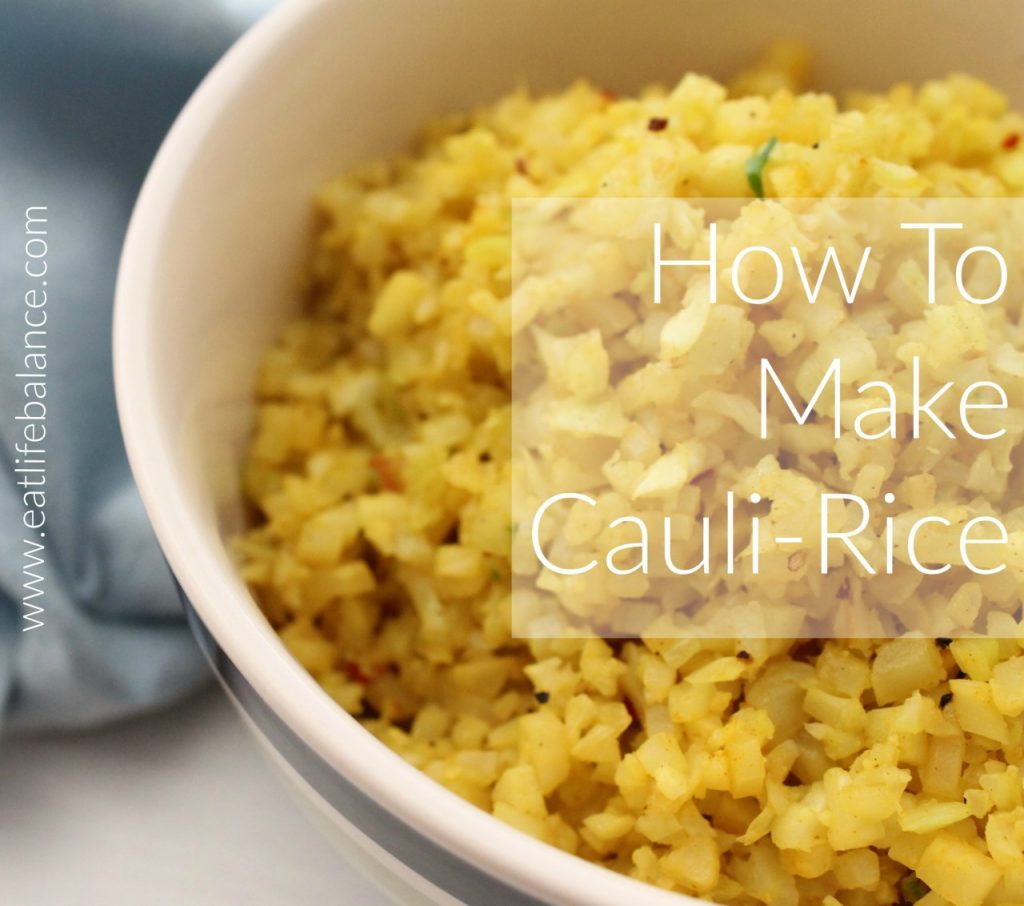 You guys…I've just completed the last of my 12 case studies as part of my nutritional certification. I've got a bit of fine-tuning to do but seriously, I almost fell of my chair when I realized this.
I still have a ways to go – like a big final exam and all 🙂 In any event, I feel like I'm finally chipping away. The next big plan is creating my women's program.
Soooo, cauli-rice is all the rage people.  Have you had it before?  For those of you that don't know, it is cauliflower that has been grated to a "rice-like" consistency. It is then cooked to then become a grain-less, low carbohydrate replacement.
I love cauliflower as it has so many health properties. It is full of fibre making it a filling yet lighter alternative to rice.  It's also much easier on the digestive system especially if you know that you have challenges digesting grains.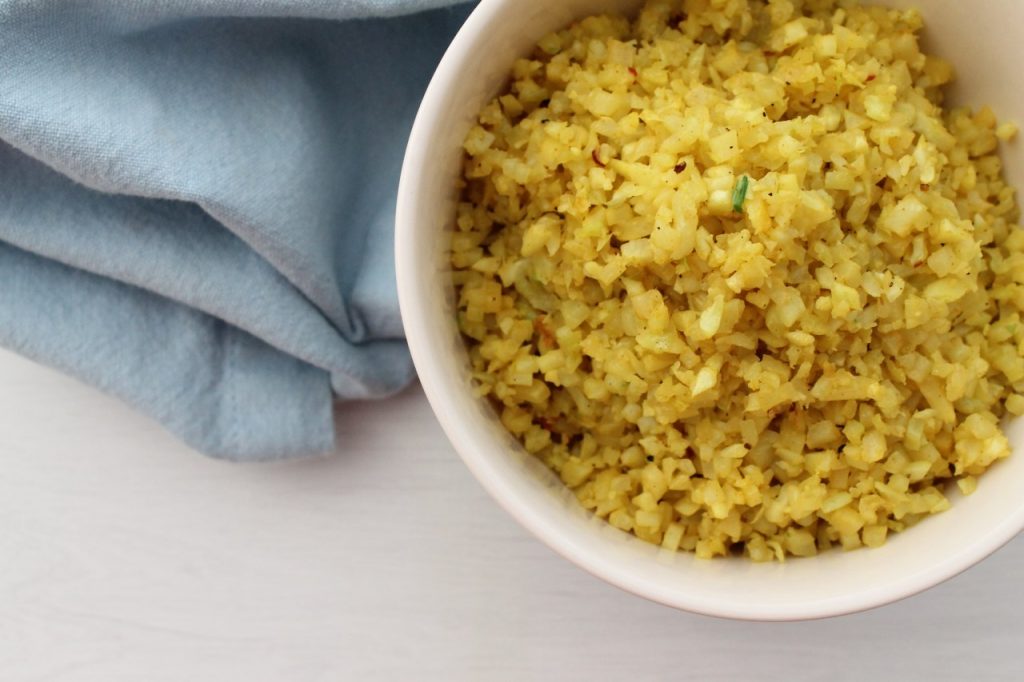 The beauty about this recipe is that you can add different spices and flavours that the cauli-rice will soak up!
To start, this is the general consistency of the rice that you would be looking for. I like to cook mine in a cast iron pan for the flavour and the added iron that cast iron imparts.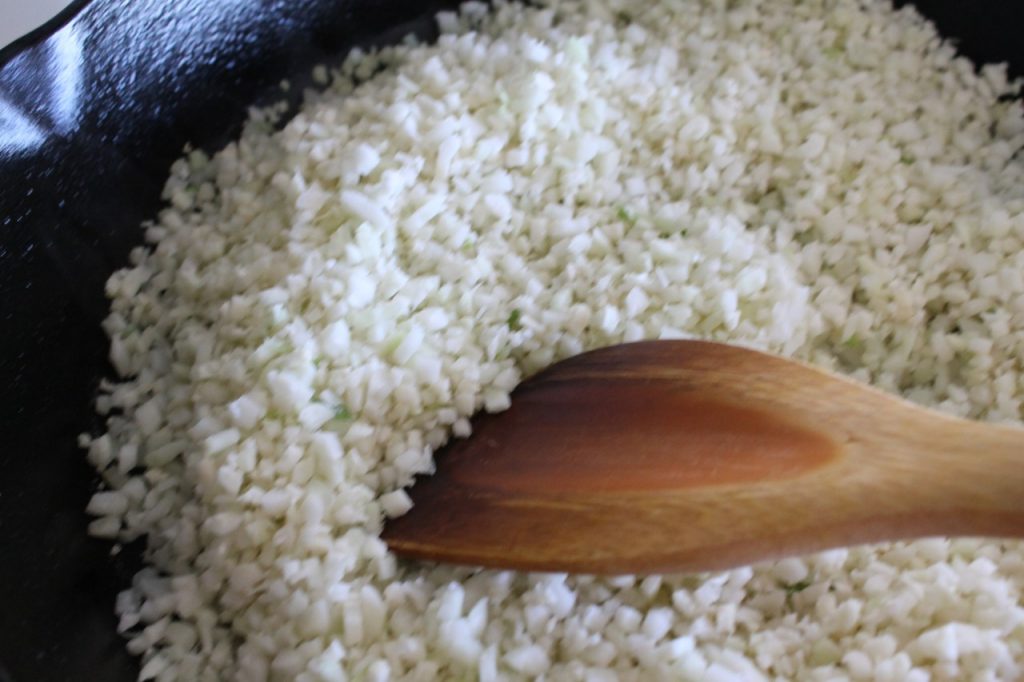 Once it starts to cook, it will become translucent (see below) which is when you'll know it's done or almost there. Just simply taste it to figure out if it is the consistency that you're looking for.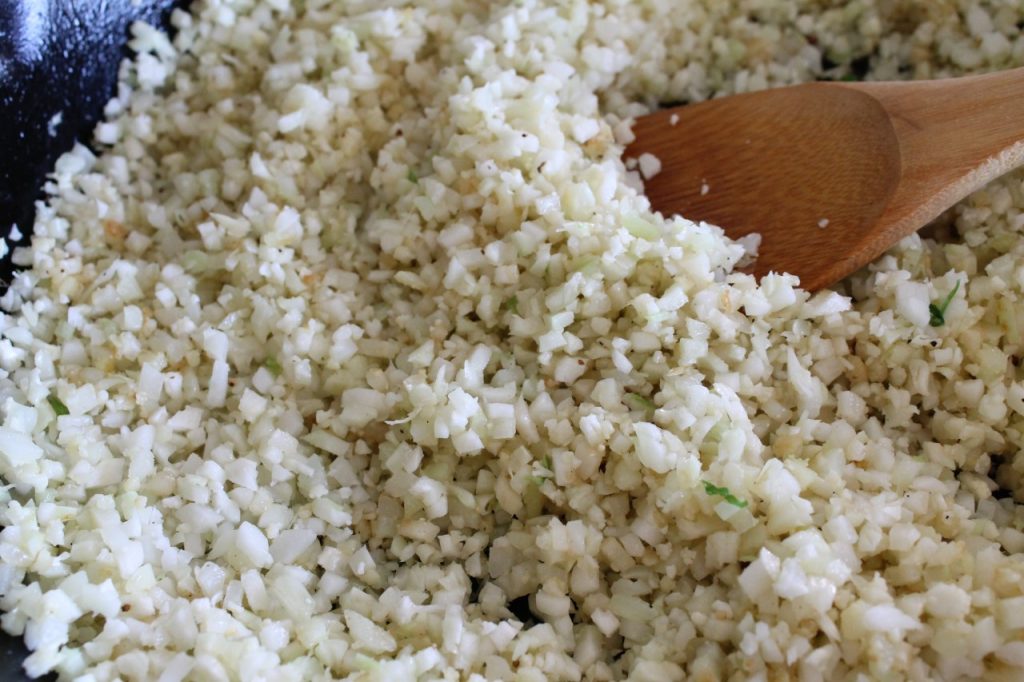 We're looking at about 15 minutes of work with some occasional stirring and that's it! And, when you're thinking about flavours, I generally stick to salt and pepper. BUT, like the pictures in this post, I added turmeric.  Yum!  Ginger, chilli flakes, smoked paprika, cumin, and even lemon or lime zest are great options. But, it would be dependant on what you're cooking it with.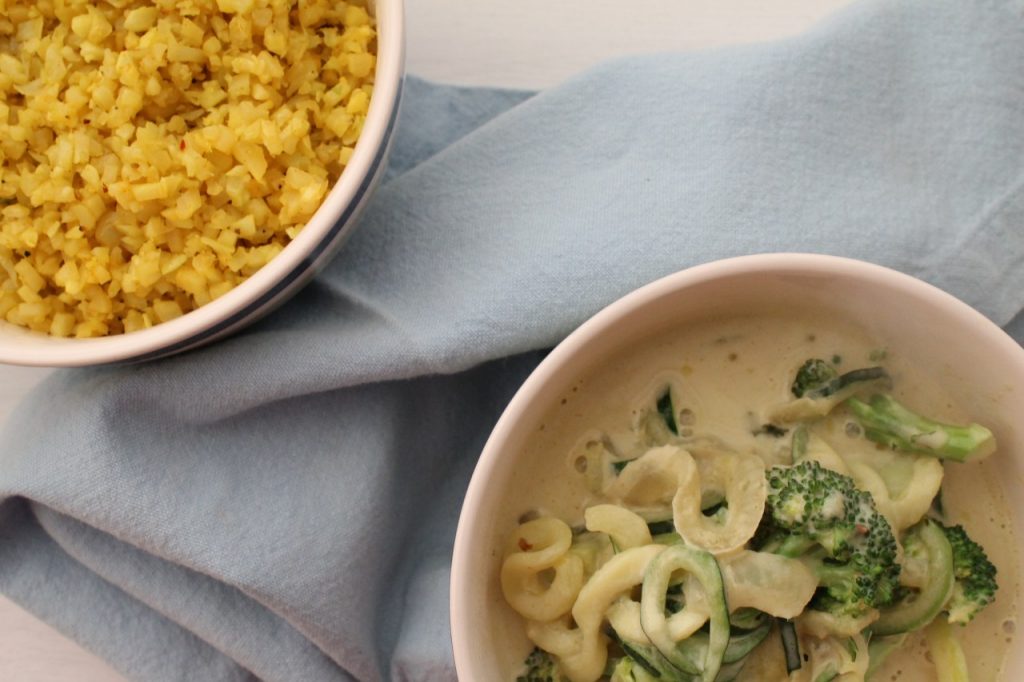 Cauliflower Rice / Cauli-Rice
ingredients
1 medium cauliflower, organic
2 T of ghee, grass-fed butter, coconut oil (or oil of choice)
1 tsp of sea salt
1/2 tsp of black pepper
Seasoning of choice
directions
1) Grate the cauliflower with a box grater with the coarse setting. Alternately, you can also use a food processor.
3) Heat the pan to medium, add the fat/oil of choice until melted and then add the cauliflower rice.
4) Stir to incorporate the rice with the oil.
5) Add the salt and pepper.
6) Continue to stir every 2 minutes until desired texture (about 12-15 minutes depending on how much you are cooking)
7) At the last few minutes, add your additional seasonings if you've choose to.
Eat the cauli-rice as you would any grain.  I love mine in a bowl with green curry!