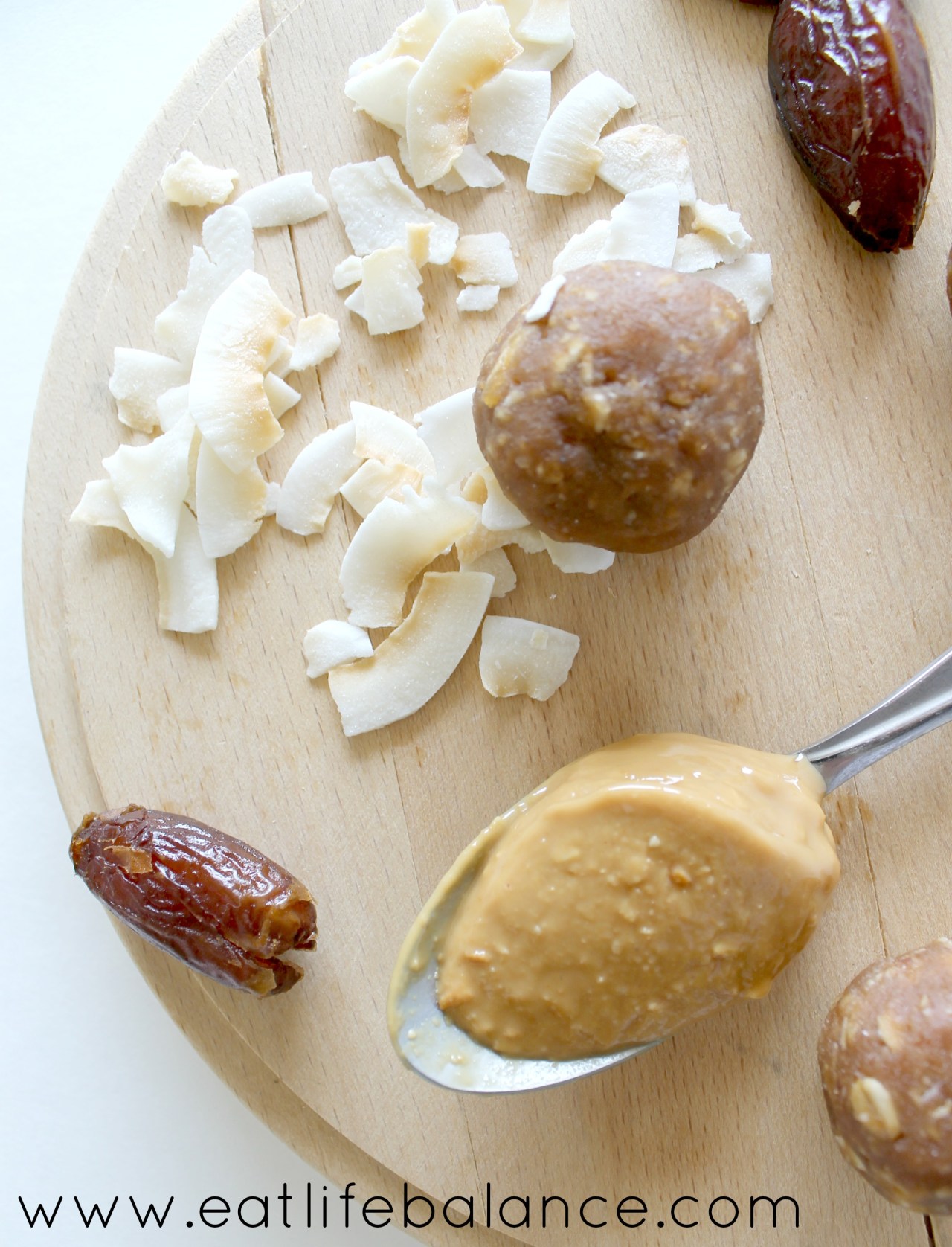 When I make treats, I always have my husband in mind. He likes anything sweet and if I can make it healthy, even better! Since he's so active, it's always ideal if it's something quick and that he can easily snack on. That's why these Banana Bread Protein Bites are perfect.
I wasn't sure what to call these exactly. These have bananas in them. But, they also have peanut butter (you can also sub another nut or seed butter).
I guess I am on a peanut butter kick lately.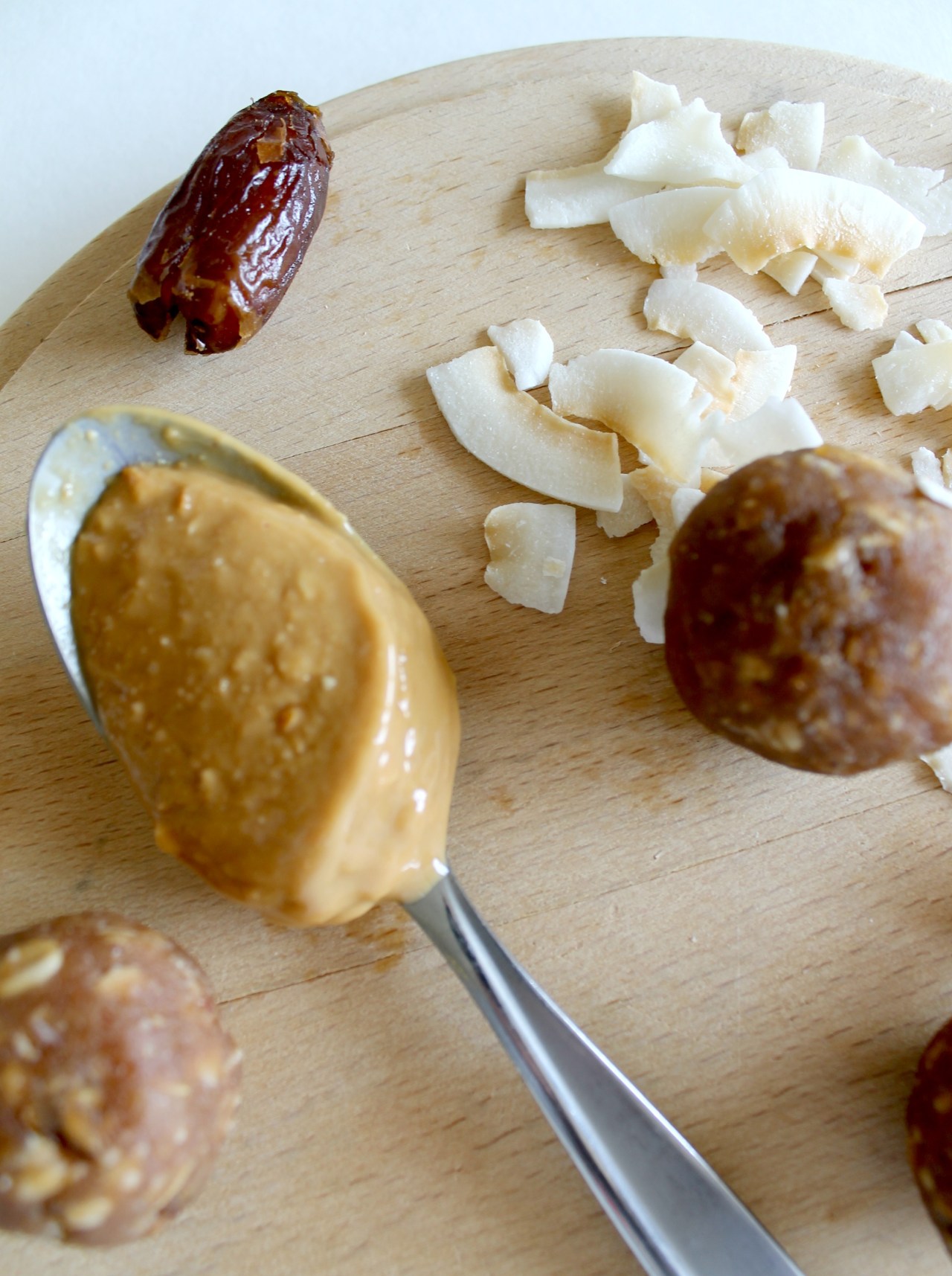 Ingredients:
1/3 cup of dates, ideally soaked in warm water for 20 minutes
2/3 cups of peanut, almond or another seed butter
1 sliced banana
1/2 cup of organic (ideally organic) rolled oats
1 Tbsp of coconut flour
1 tsp of cinnamon
1 pinch of sea salt
Directions:
1) In a food processor, blend bananas and soaked dates until a thick paste forms
2) Add remaining ingredients until everything in incorporated.
3) Roll into balls and place onto a lined baking sheet.
4) Place into fridge to chill for about 20 minutes.
These Banana Bread Protein Balls can be refrigerated for about 1 week. I keep mine in the freezer and eat as needed.