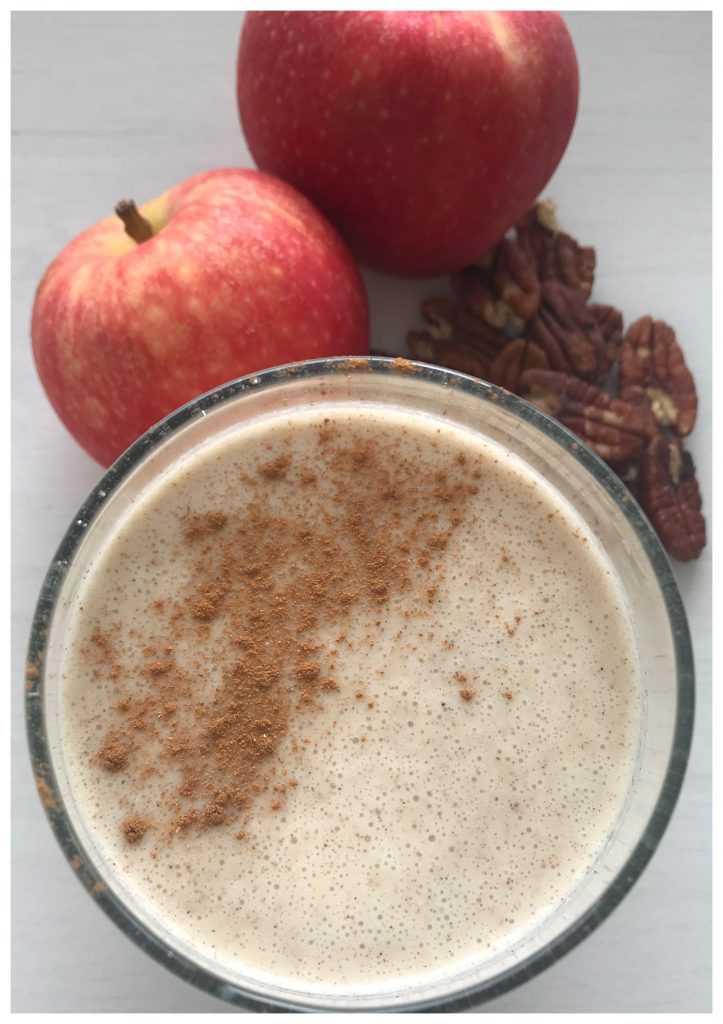 An apple a day…
You might be surprised to hear that I don't eat a lot of fruit. It's mainly because I've dealt with blood sugar imbalances for years because (1) I was living a high stress life which can ultimately eff up your blood sugar and (2) I was the epitome of a carb lover ❤️ which also has the capacity to spike blood sugar levels.
But I've always been a big fan of the mighty 🍎. Yes it's a vitamin c bomb but it's best semi-secret quality is that it's loaded with FIBRE (my second favourite f-word besides fat! 😉).
Fibre is essential for fat loss. Why?
➡️It keeps you fuller, longer so you're less likely to reach for that cookie.
➡️And fibre also helps to remove "nasties" from the body whereby reducing inflammation and jump starting fat loss.
Yay!!!!
This recipe includes a green banana which provides a touch of sweetness and thickness that you want in a smoothie. But, a green banana contains resistant starch which contains less sugar, and it helps to feed the good bacteria in the gut. I just buy my bananas green and then freeze them!
So this week, I prescribe you a luscious apple a day. Try this recipe inspired by the Medical Medium with a few things added in to help stabilize blood sugar:
Apple Pie Smoothie
1 green banana
2 small organic apples, peeled and chopped
1 cup almond milk
1/2 cup of coconut milk
1/3 cup pecans
1/2 tsp cinnamon
1/2 tsp ginger
Dash of nutmeg
Blend and serve!