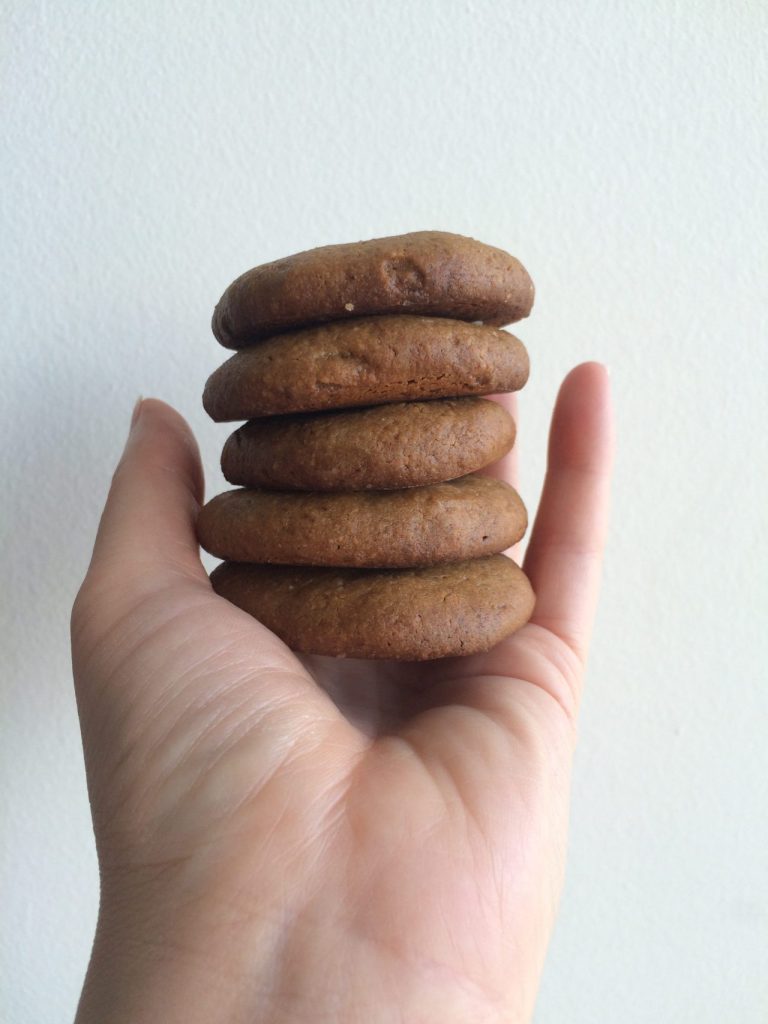 I wanted to quickly share these super-easy cookies for you. I know when something is good when I have to make a second batch within the week. And the great thing about these cookies is that they have minimal ingredients that can be made in a very short amount of time – awesome, right?
Oh, and my husband is an absolute almond butter fanatic so I definitely won some points with him!!
So, for all you peanut free peeps out there, this can totally be made with almond butter.
4 Ingredient Grain Free Peanut Butter Cookies – Paleo // Grain Free
Ingredients
1 cup of natural/organic peanut butter
1/4 cup of coconut sugar
1 tsp of vanilla
1 organic egg
Sea Salt *optional (your PB may already contain some. If not, add a pinch to the mix)
Directions
1. Pre-heat oven to 350 degrees.
2. Mix all ingredients into a bowl until everything is incorporated. I put my mix into the fridge for about 20 minutes to help with the next step.
3. Roll about tablespoon balls and place on a parchment lined baking sheet.
4. Take the palm of your hand and lightly press the balls to a "cookie" shape.
5. Pop in the over for about 12-15 minutes. Just watch as they can burn easily due to the fat content in the PB.
Cool and store in the fridge or even the freezer!